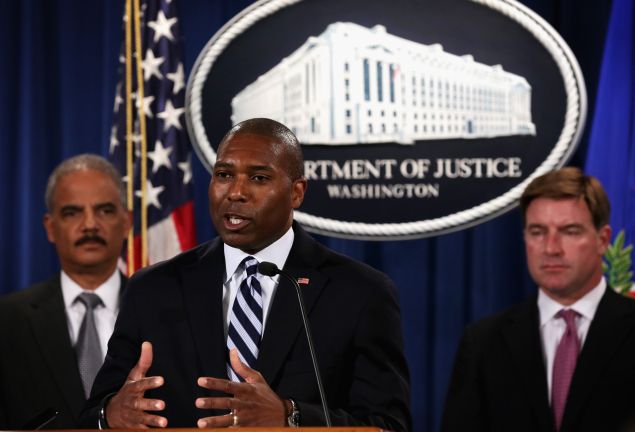 Uber is beefing up its legal team for the many courtroom fights ahead.
The company announced Friday night that it had appointed Tony West as chief legal officer. West, former general counsel at PepsiCo who also served in the Justice Department during the Obama administration, will join Uber next month.
This represents the first major hire for new Uber CEO Dara Khosrowshahi, who recently took over for the company's embattled founder Travis Kalanick. West replaces Sallie Yoo, who had been Uber's top counsel since 2012.
"Tony is exactly what Uber needs now," Khosrowshahi wrote in an email to staff. "Pepsi has been named one of the world's most ethical companies 10 years in a row. Under Tony's leadership, I'm confident that we will one day join this list."
"His appointment is a clear sign that Uber is shifting its focus from being a scrappy startup to being a $60 billion company," Bradley Tusk, a businessman and venture capitalist who helped Uber overcome regulatory hurdles in New York City, told Observer.
West, the brother-in-law of California Senator Kamala Harris, has his work cut out for him. Uber is facing at least five separate investigations and dozens of lawsuits. The company's legal problems include:
West is no stranger to corporate malfeasance. While serving as associate attorney general, West settled a $17 billion mortgage securities lawsuit with Bank of America. He reported to former Attorney General Eric Holder, who led an investigation into employee misconduct at Uber last summer that led to more than 20 employees being fired.
But West will still have to contend with questions about Uber's company culture. Last week three Latina engineers sued the company, claiming Uber pays women and people of color less and doesn't promote them as frequently as white or Asian males. That's the second lawsuit this year claiming Uber shortchanged drivers.
City, state and federal governments are also reassessing their relationships with the ride-sharing giant. Last month, Uber lost its license to operate in London over its "lack of corporate responsibility." The company is appealing the decision, and Khosrowshahi has vowed to make changes—no doubt with West's help.
"Uber is looking to take a kinder, gentler approach," Tusk said. "But (West) is a savvy and tough guy, and he'll fight if he needs to."
Many of Uber's other senior jobs remain vacant, including chief financial officer and chief marketing officer.
Uber did not respond to an Observer request for comment.