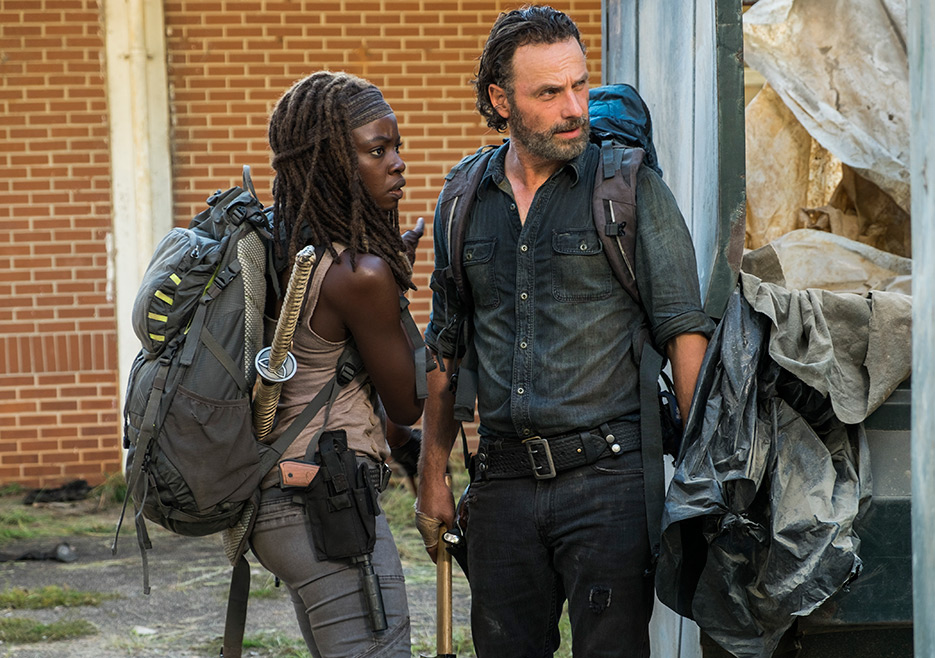 Ever since AMC (AMC) announced that it was developing a prequel spinoff to its cash-cow The Walking Dead, fans have been wondering if a cross over was in the works. While all of the creatives behind the scenes insisted from the get-go that wasn't the plan, it really was only a matter of time until Fear The Walking Dead crept into its predecessor's business. As with Supergirl and The Flash on The CW, the ratings gimmick was just too much to pass up. As such, it should come as no surprise that The Walking Dead graphic novel creator Robert Kirkman and AMC announced this weekend at New York Comic Con that the two shows will indeed meet.
Here's what Kirkman had to say, per EW:
"I'll say this: There are two Walking Dead shows. One character is going to go from one show that I will not name and appear on another show that I will not name."
Fear The Walking Dead takes place in a different location and at an earlier time than The Walking Dead, meaning a long dead character from the latter could conceivably return on the former. Previous cast members, such as Noah Emmerich, have expressed interest in returning to this zombie infested world. Conversely, if the powers that be wanted to give viewers a glimpse of the future, they could have a Fear character pop up in The Walking Dead. Kim Dickens' Madison does speak with a southern accent, so you never know if she made her way over to L.A. from Georgia or Virginia.
"We've finally gotten to a place [with Fear The Walking Dead] where we can play with some things," Kirkman added.
However, a source told EW that fans shouldn't expect this cross over to take place in the first half of The Walking Dead's upcoming eighth season. Instead, viewers will have to wait until at least 2018 for the two shows to link up. Fear has lost chunks of viewers in its currently airing third season, but a cross over with The Walking Dead is just the kind of desperate ratings pull that works in these schlocky yet enjoyable TV universes. Let's just hope they don't bring back Andrea.
The Walking Dead's eighth season will premiere on October 22.