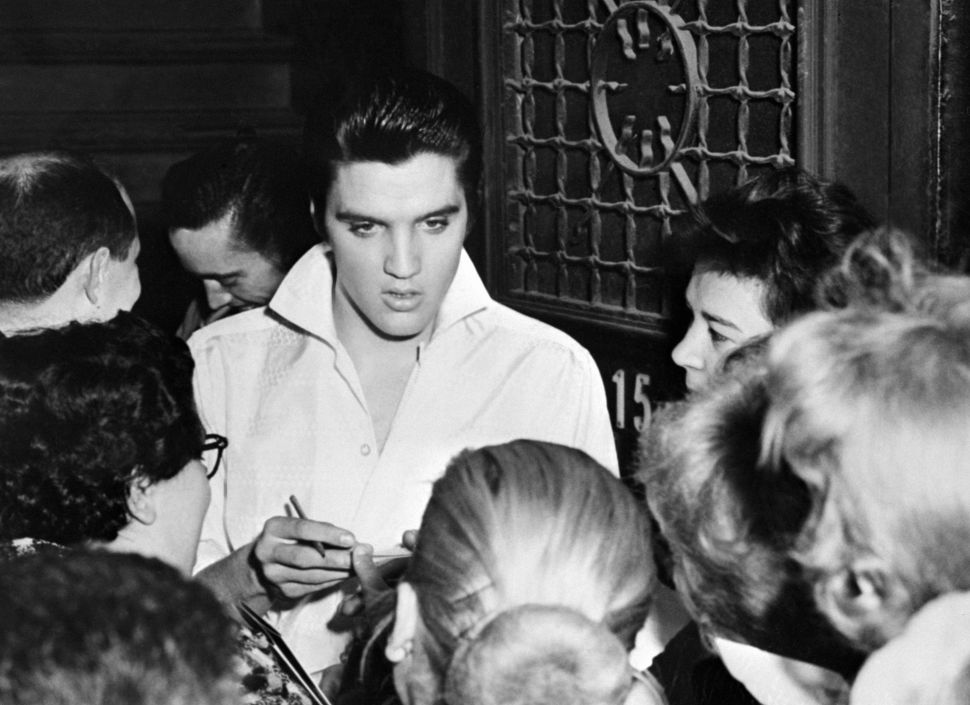 Apple is investing $1 billion into original content as it aggressively enters the streaming wars and attempts to immediately compete with market-leaders such as Netflix, Amazon and Hulu. Despite this internal goal, Apple is backing away from plans to develop a 10-part Elvis Presley biopic produced by The Weinstein Company, THR reports.
Weinstein has been fired from the company and Hollywood's elite have spoken out against him following a New York Times report last week detailing decades of sexual misconduct allegations levied against him. The Elvis miniseries is said to have been one of four projects Apple was eyeing as part of a larger deal with The Weinstein Company that was struck prior to Zack Van Amburg and Jamie Erlicht's exodus from Sony to oversee Apple's original content development. The other three reportedly focused on Michael Jackson, Prince and Frank Sinatra, though the Elvis series was the only one close to pre-production. The project was originally announced in September 2016.
Initially, The Weinstein Company were going to work with Presley's estate, which provided Apple access to the Rock and Roll legend's entire music catalog and his Graceland home in addition to his cars and clothing, per THR. However, Apple is pulling the plug. Though a splashy big name first foray into original content would help Apple get off on the right foot, the tech giant clearly does not want to be associated with the scandal ensnaring the studio at the moment. But that won't stop them from looking elsewhere.
Apple is reportedly putting the full court press on uber-producer Ryan Murphy, who recently sold a new show to Netflix, and celebrated showrunner Vince Gilligan. Either get would be a nice recovery for the company.
The Weinstein Company, meanwhile, is expected to announce a new company name in the coming days and has already begun taking Harvey's name off of its project credits. Some of the TV shows that will no longer include him are Lifetime's Project Runway, Paramount Network's Waco, Amazon's upcoming David O. Russell drama starring Robert De Niro and Mattew Weiner's highly-anticipated new anthology The Romanoffs.