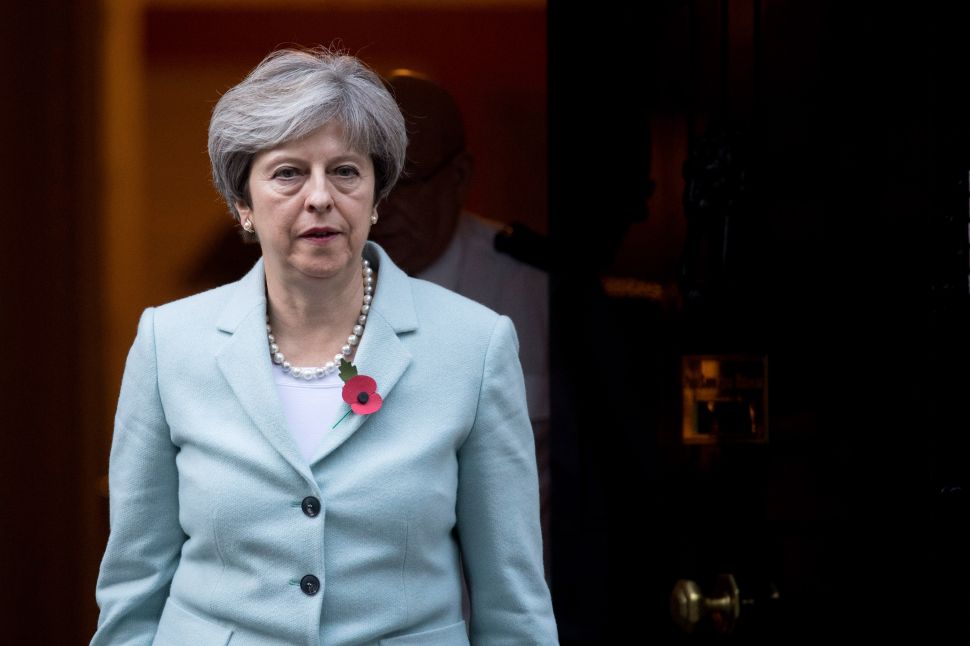 Westminster is awash with rumors of sexual impropriety after Conservative Aides complied a list of 36 MPs accused of misconduct.
The Westminster dossier includes allegations the Foreign Secretary, Boris Johnson, has a non-disclosure agreement (NDA) with a woman he is accused of having an affair with. The list also includes Damian Green, The First Secretary of State and the Prime Ministers' de facto number two. He's accused of being "handy at parties."
Conservative Whips spent days denying their own staff had put together this dossier and circulated it. However, two days ago the Guido Fawkes blog published a heavily redacted version. This led to Parliament debating the issue yesterday.
Speaker John Bercow promised "zero tolerance" on anyone abusing their staff. There were also calls for a better complains system for Parliamentary staff and even an independent regulator.
The dossier breaks down as follows:
2 serving Cabinet ministers accused of inappropriate behavior toward women
18 serving ministers accused of various forms of inappropriate sexual behavior
12 MPs who are said to have behaved inappropriately toward female researchers
4 MPs who are alleged to have behaved inappropriately toward male researchers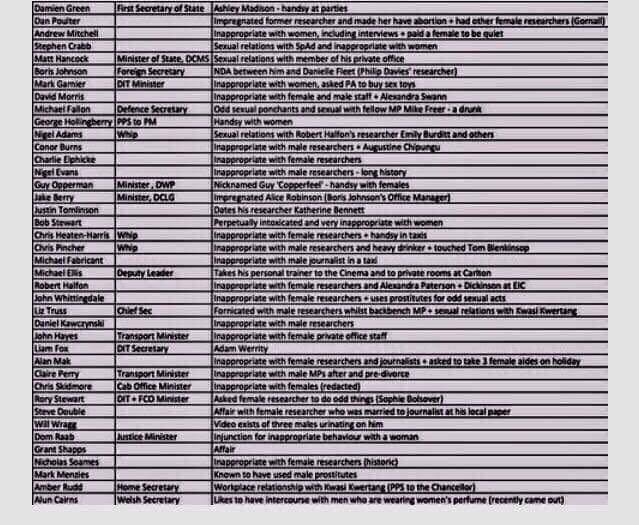 The Westminster dossier is so damaging that Theresa May is believed to be considering a reshuffle of her cabinet to relaunch the government. May is already under pressure following the loss of her majority at the 2017 election.
Westminster has long had a reputation for heavy drinking and sexual impropriety, but very little ever came to light until the Harvey Weinstein scandal broke. It led to suggestions that working environments in the politics and media industry encourage abuse of powers.
None of the allegations in the dossier have been proven so far and the majority are little more than consenting sexual acts between adults.