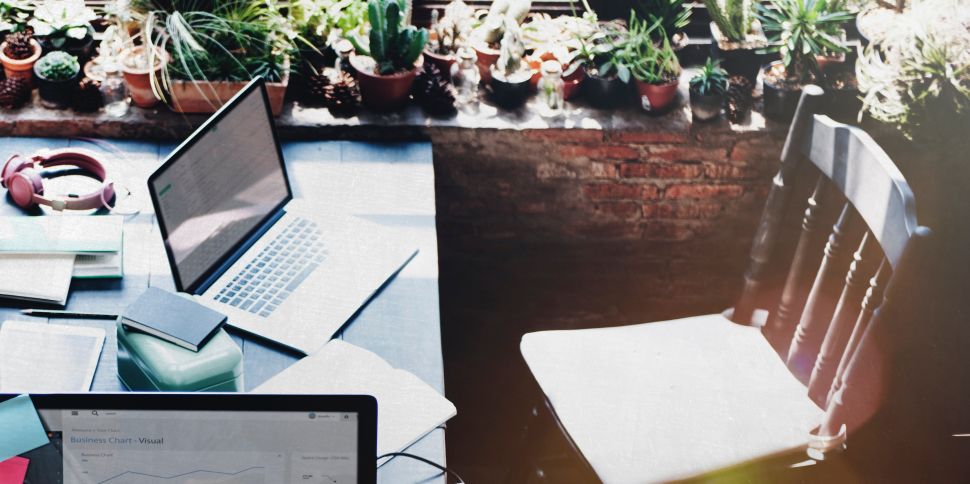 "I'm 56 and I've sacrificed everything for that firm—my marriage, my kids, my elderly parents. I have put my life on the back burner and mistakenly assumed that there would be allegiance on my behalf when I needed it," says my female management consultant client.
"How did that work out for you?" I ask.
"It didn't. After 33 years they let me go—just like that. Now I'm left empty-handed as the main breadwinner in my family with two kids in college, one in boarding school and a beautiful home in Nyack, which, now that I've lost my job, we can not afford."
"Well, what do you want to do next?" I ask.
"I have no idea. I don't know who I am without this job. It's been my identity for 33 years," she says.
"Well, what do you feel your life purpose is? What's your passion? What do you want to put out into the world? How do you want to spend the rest of your life?" I ask.
Don't wait until you've been fired in your mid 50s to find out who you are.
It's a little late at that point to start the process of uncovering your life purpose. But we all do it. We all get caught up in the grind of daily life and we blindly run the mouse wheel of routine. We tend to fall into a job—stay longer then we meant to—and then set ourselves on autopilot for years only to pick up our head once we've hit a wall.
With no passion or purpose, everyday is just like Groundhog Day.
Most of us relive the same unsatisfactory hell every day—we get up, we make the doughnuts, we go home, we go to bed and we get up again and do the same thing the next day. We mistakenly think we are just here to collect a paycheck. We think that work is just a means to accumulate wealth so that we can have all the vestiges of a material world that we've been taught is the pinnacle of "a good life." You know how it goes—get that high-powered job and the big paycheck, get the home, marriage and kids in there too—then you've arrived. But arrived where is the question? What happens when you lose the job that helped you get to where you are? Do you lose who you are in the process? Was that your life purpose?
Your life purpose is your passion not your job.   
They're almost never the same thing. If you're lucky, your passion is your job, but not many people can say that. Most of us forget that our life purpose is to have passion for something—anything. That's the energy you're meant to embody and put out into the world. But because we fall into that mouse wheel of life, we prioritize a job over our own passion until our passion for life runs out. Then it is just a matter of time until the job runs out and we are thrust into a full-blown identity crisis.
Millennials have the right idea.
They know who they are. They don't give control and power over their happiness, passion or dreams to any company, corporate structure or governing body. They don't blindly trust authority to secure their future. They want better for themselves. They want autonomy and the opportunity to explore their dreams and passions. They take risks because they believe they can do anything. They are the quintessential entrepreneurs. Millennials know that success lies in unearthing their own passions and making them a reality, rather than waiting for anyone else to make them a reality.
Millennials learned from Gen X and Baby Boomers how not to live.
Millennials learned from their parents and their grandparents the repercussions of a life without passion. They have seen what it does to work yourself to the bone for an organization only to be kicked to the curb. They learned early the importance of identifying their passions upfront and even more importantly, they've learned that only they can make those passions a reality. This generation will not work to realize someone else's passion, millennials are dedicated to living their own dreams.
"There is so much more to life then just working yourself into the ground until it's time to retire," I say to her. "So I will ask you again, what do you feel passionate about? What do you love? What's important to you? Therein is the secret to uncovering your passion and ultimately your life's purpose."
"I just never asked myself that," she says. " It was never a priority for me—I guess my happiness was never my priority."
It's never too late to find your passion and your life purpose.
I relate a story to my client. "A few years ago, a woman in her mid 60s came to me after her kids were long gone and her husband had died. She always dreamed about being a therapist. At 70, she finally graduated with her Masters in Social Work and started her counseling practice. She tells me everyday that she loves her family, but that this is the real work she was meant to be doing all these years," I tell her.
"I understand. But what now?" she asks. "Am I just shit out of luck because I have no idea what makes me happy?"
"No, of course not. Now we start the exploration to find the meaning of your life. Every day is a great day to uncover your passion and the sooner you can put it into practice, the sooner you'll be on your way to happiness and fulfillment," I say to her.
Don't be so busy trying to make a living that you completely miss your life.
Identify yourself with your passion, not your job. Jobs can be taken away from you and if they're taken away later in life, new jobs can be even more difficult to secure. Who you are is not contingent on the work you do—unless you love that work. Do you want to secure your happiness and your future? Find your passion and practice it—professionally or otherwise. This is the key to your success as a human being. Jobs will always come and go, but your passion and purpose will remain with you even after you are downsized.
Based in New York City, Donnalynn is the Author of "Life Lessons, Everything You Ever Wished You Had Learned in Kindergarten." She is also a Certified Intuitive Life Coach, Inspirational Blogger (etherealwellness.wordpress.com), Writer, Speaker and Yoga Teacher. Her work has been featured in Glamour, the iHeart Radio Network, Thought Catalog and Princeton Television. Her website is ethereal-wellness.com. You can follower her on Twitter, Instagram, LinkedIn,  Facebook and Google+ . Read Donnalynn's weekly column for Observer. 
More from Donnalynn Civello:
Why the Most Successful People Are Usually Phonies
The Secret to Success Business School Doesn't Teach
Why Your Biggest Mistake Could Be the Best Thing That Ever Happened to You