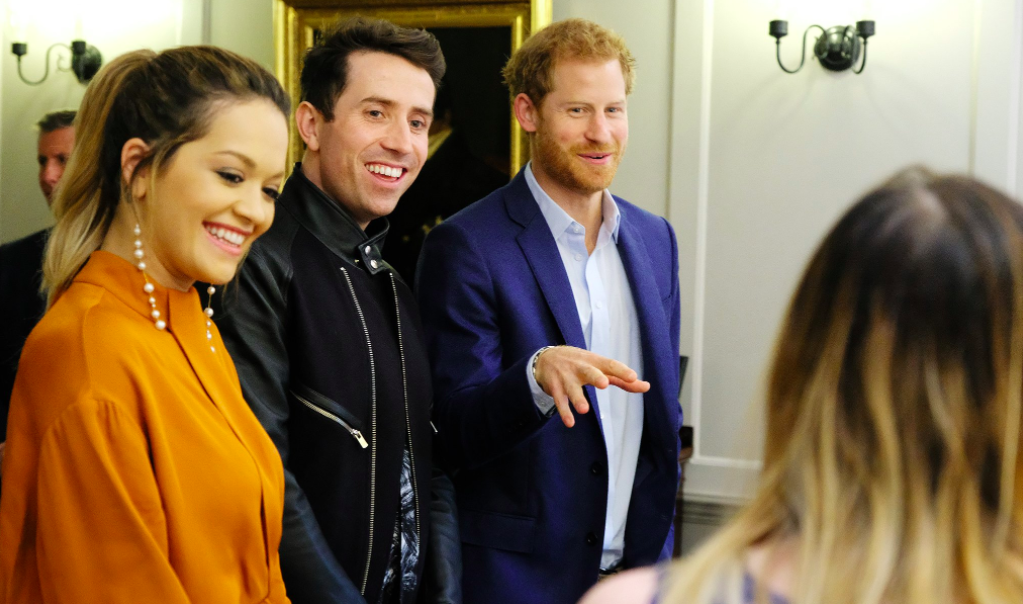 Prince Harry has spent time with many pop stars in his life. He and Rihanna took HIV tests together—unfortunately, he was already dating Meghan Markle at the time and she quickly moved onto Toyota heir Hassan Jameel, so there was no romantic connection. Prince Harry was also rumored to be seeing songstress Ellie Goulding after she performed at his brother's wedding, which would have made sense, given his type. Even his brother Prince William got in on the pop star action, through a Skype session with Lady Gaga.
Now, Prince Harry has been spotted with Rita Ora, another pop starlet.
It's been a nonstop week for the young royal. He attended an undercover tea party with his girlfriend, where he introduced her to his grandmother, Queen Elizabeth. He also joined his pregnant sister-in-law for a graduation.
But he took time out of his busy schedule to hobnob with Ora, who is best known for not being Rihanna (even though they're actually embroiled in an epic feud), wearing a truly terrible wig in 50 Shades of Grey and unleashing a pre-Blac Chyna Rob Kardashian Twitter storm.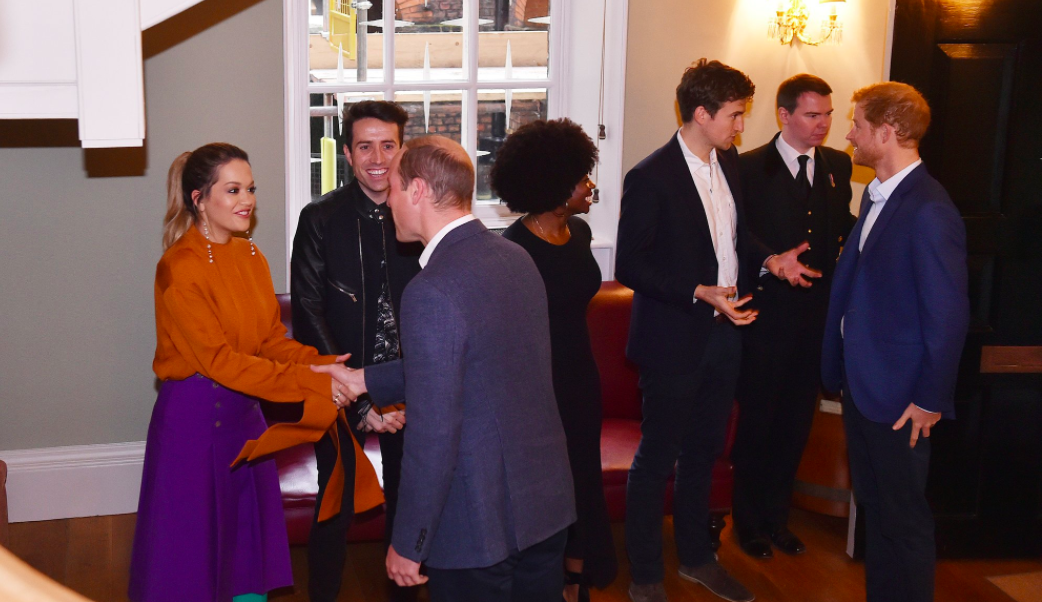 Ora is arguably most famous for becoming a focal point on the podcast "Who? Weekly," which focuses on celebrities who aren't yet recognizable to the general public. Host Bobby Finger described her as a perfect Who because, "She's got a thirst, a taste for it…and I think it's because she's been so close to being famous for so long." Oh, and she makes music videos.
Prince Harry met with Ora, alongside BBC hosts Nick Grimshaw, Greg James and Clara Amfo at Kensington Palace, where they were hosting a reception for Radio 1's Teen Heroes of 2017. The heroes are a special bunch of teens who have already influenced public policy, started charities and have introduced campaigns in their classrooms.
On Sunday, at the BBC Teen Awards, winners will be announced in the entertainment world, including music and TV. However, the winner of the mental health category has already been announced: a brother/sister duo who created their own charity to help kids who are caring for their parents who have mental illnesses.
There's going to be a concert to celebrate the cool teens at Wembley Arena this weekend, with performances from Rita Ora (of course), The Vamps, Camila Cabello (formerly of Fifth Harmony) and Dua Lipa. Hopefully, Prince Harry and Ora will have the chance to hobnob some more there.