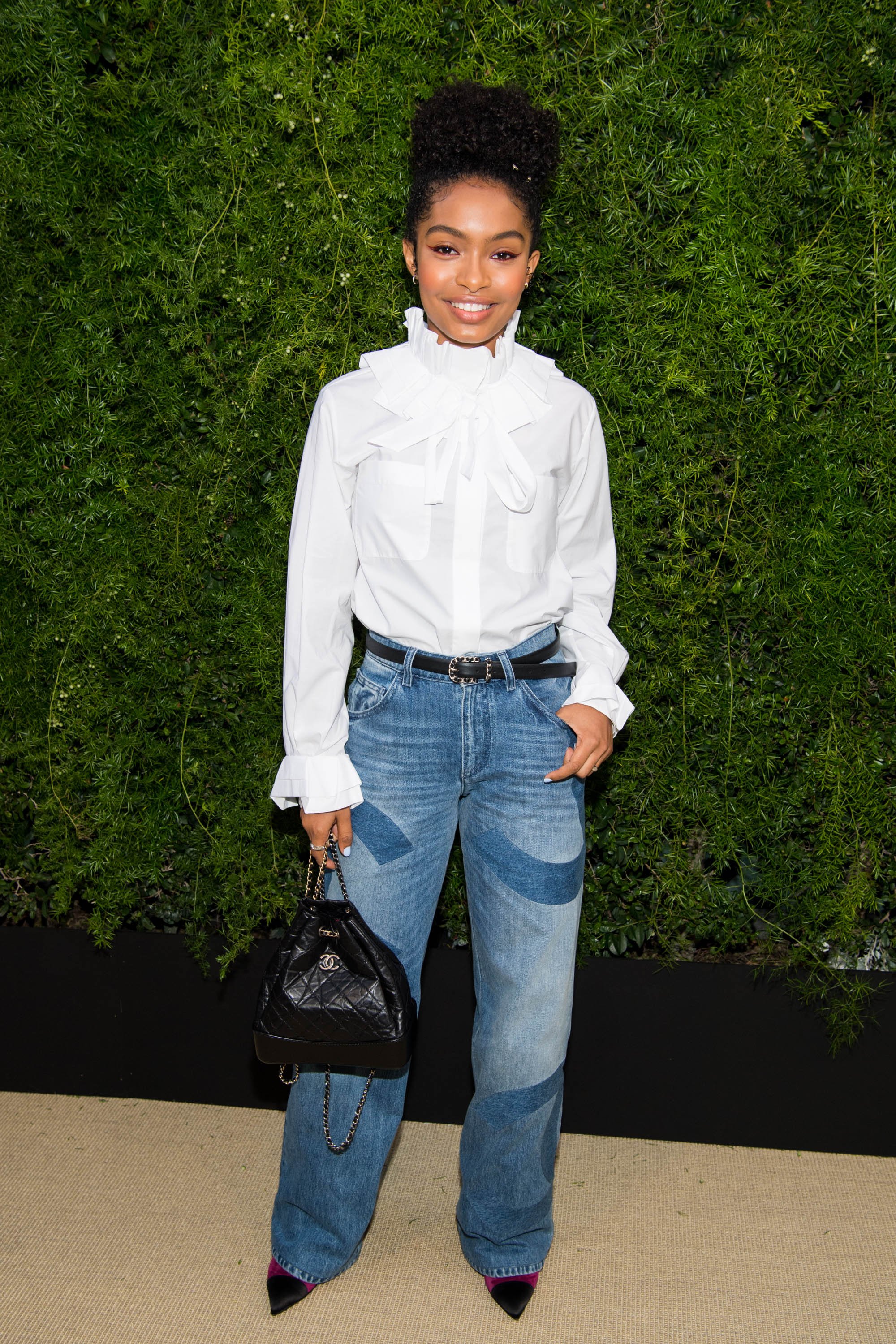 Regardless of your age, actress Yara Shahidi is a role model. Or at least she should be. The Black-ish star is taking a year off before starting her freshman year at Harvard (Michelle Obama helped with her application by writing a letter of recommendation), where she plans to double major in sociology and African-American studies. In the meantime the 17-year-old is acting and being an outspoken champion for young girls getting involved in STEM (science, technology, engineering and math) programs, fighting against the current administration and bringing awareness to her fans in regards to other social issues plaguing our society.
So it comes as little surprise that she's using her voice—and very public stance—to support Breast Cancer Awareness Month. She's tapped into her creative side to design a trio of pins for Pintrill, which will be sold on eBay for Charity. All of the proceeds will benefit the non-profit, Bright Pink.
"I really appreciate the work that they're doing, not only spreading awareness, but giving women the tools to detect breast cancer at a young age and the support necessary throughout the fight," she told the Observer about the non-profit. At just 17 years old, Shahidi has already adopted a regimen of early detection habits for breast cancer, as her family has always been "very open about doctor visits and checkups."
That probably has to do with Shahidi's family being directly affected by the disease. Her mother's best friend—who is considered a member of Shahidi's family—successfully fought breast cancer not once, but twice. "I've been able to watch her become a professor and get her PhD, but I've also seen the support that is so crucial and necessary to continue forward," Shahidi told us.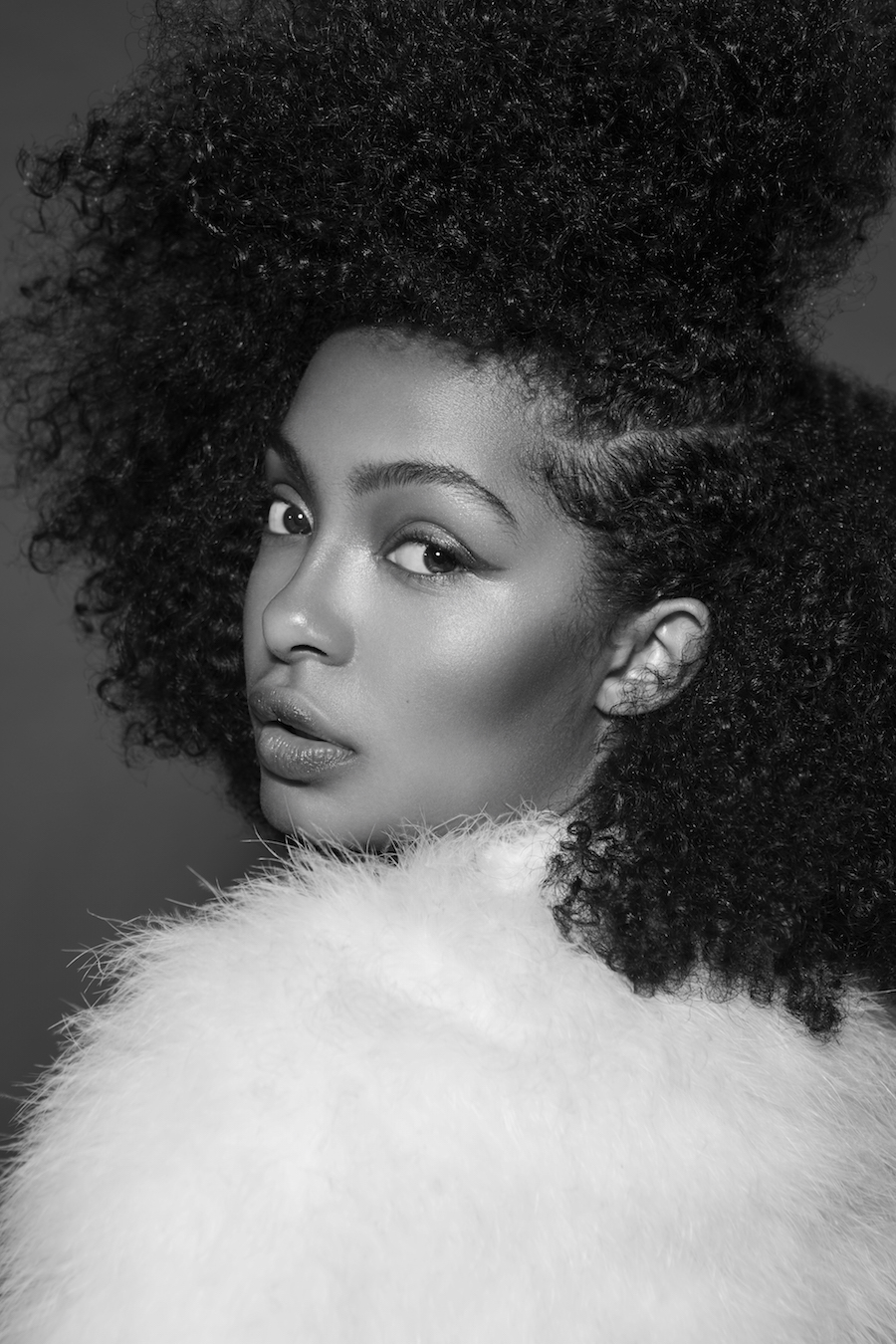 Through launching these pins—which she will be adding to her own denim jacket, that is already covered with badges from Hamilton and the HeForShe campaign—Shahidi hopes her fans and followers know just how important a support system is for those fighting against breast cancer.
"Whenever a fan reaches out, whether they're dealing with breast cancer or anything in their life, it's important to let them know that there is a support system of people—whether we know each other in real life or just in the digital world," she said. "There's a support system in myself and also in the people doing research and [the] people who are investing so much of their time to finding a cure. I just want to let them know that everyone is fighting alongside them, because it's nice to not feel like you're going through something alone."
One of the pins features the classic pink BCA ribbon, which unfurls into the word "Thrive." According to Shahidi, this phrase is also one that originates from her family, as she was always encouraged "to do more than survive, but to thrive." As she puts it, this phrase should remind everyone that those diagnosed with breast cancer are on a journey and they deserve the resources necessary to fight the disease and get right back to chasing their goals.
"We more than want you to fight breast cancer, but also to live your fullest life and have the resources to continue," Shahidi said.
The other teeny pins, created in collaboration with Pintrill, include a hot pink bra and an upside-down heart that's actually a pair of breasts, with a total "free the nipple" vibe. Though we can't all be as accomplished and selflessly devoted to changing the world as Shahidi, at least scooping up a pin or two can help take you a step closer to that.