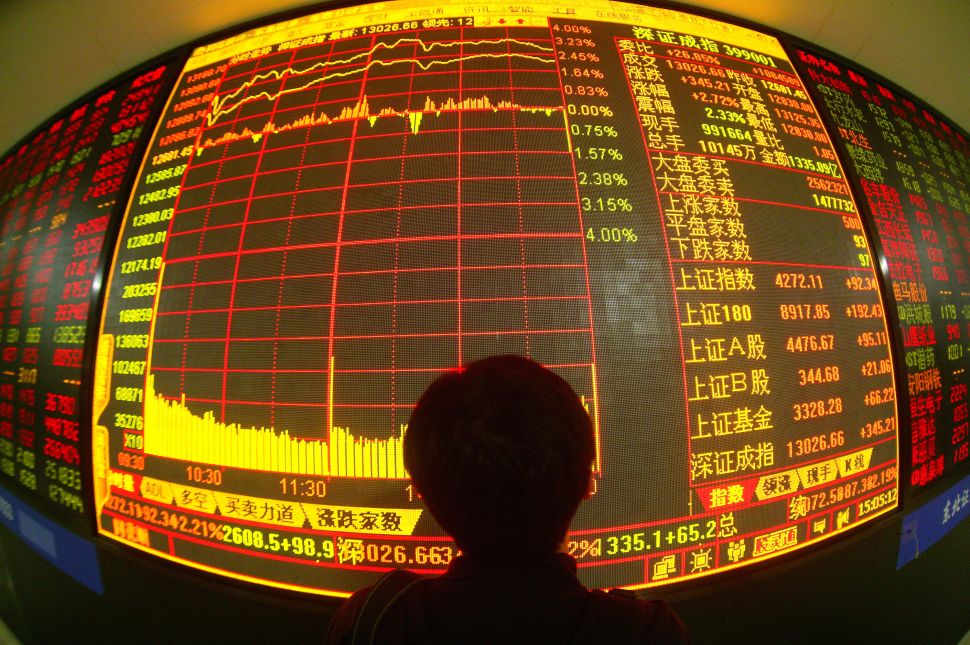 Fosun Group. Tomorrow Group. Anbang. Wangda. Despite their high profile in the East, all of these Chinese firms have, until recently, been relative unknowns in the West. That is until they began to run afoul of China's widening anti-corruption and restrictive foreign-investment campaign. All have one thing in common: they are helmed by high net-worth Chinese executives once deemed untouchable due to their vast networks and financial resources, which have since been systematically reigned-in. Reports suggest that the executives are now cooperating with regulators, who have an ultimate objective: to stabilize China's economy in part by shining a light on the complex, interlocking world of shadow banking, as well as the individuals who lurk behind its curtain.
Given his repeated breaches of overseas acquisitions protocol—not to mention controlling a number of major shadow banks—could the mysterious tycoon Xie Zhikun become the government's next target?
Shadow Banking Showdown
According to ratings agency Moody's, after years of exponential growth, China's shadow-bank lending fell to just 20 percent growth in early 2016 and slowed further in the second half of the year. However, the first quarter of 2017 saw a resurgence in entrusted loans and trust products, two of the more common off-balance-sheet mechanisms used in shadow lending (known as "yingzi" in China). In an effort to address the potential financial risks therein, in February Guo Shuqing, the newly appointed head of the China Banking Regulatory Commission (CBRC), began taking steps to curb activity in the estimated $3 trillion shadow-banking market. Accordingly, government officials have been moving more aggressively against those considered in violation of this policy, as well as restrictions on overseas investment activity.
"The authorities appear committed—for now—to containing financial sector risks, which could be positive for system-wide stability if maintained over the medium-term," concurred Fitch Ratings in a June report. A slowdown in shadow-bank activity during July (the first such contraction since October 2016) suggested that the government's deleveraging campaign was in fact having an impact.
The current crackdown makes the recent activities of billionaire executive Xie Zhikun, financial tycoon and controller of one of the largest shadow banking systems in China, appear all the more brazen. Starting out in the timber and real estate industries of the 1990s, the now 56-year-old Xie later made the transition to financial services, founding Beijing-based Zhongzhi Enterprise Group (ZEG). He is currently ranked #98 on the 2017 Forbes Billionaires List. ZEG is China's largest privately owned financial firm and includes the control of Zhongrong International Trust, one of China's largest trust companies and a leader in the Chinese shadow lending marketplace. Zhongrong Trust was the first in China to issue overseas bonds, which opened a new funding route for the country's shadow banks as they sought to expand overseas.
While increased oversight of both shadow lending and foreign acquisitions would naturally put Xie at odds with government policy, his companies' spate of overseas ventures seem like an overt challenge to the ruling administration's authority. In July 2017, Xie, through his offshore firm ZZ Capital International (ZZCI), announced the acquisition of Dallas-based energy intelligence company Alerian for $812 million, in addition to an $80 million stake in Milan-based independent power producer Building Energy 1 Holdings Plc. While the Observer first reported on the Alerian transaction earlier this month, further investigation revealed Xie was likely operating without the blessing of the Chinese government. Contrary to Xie's claims, additional sources have confirmed that a relationship between Xie's wife and the wife of China's president appears either unfounded or at best far remote. If the timing of the close is not time-sensitive—and given that Alerian was for sale for over a year and therefore not urgent—then is this simply Xie's last-ditch attempt to funnel Chinese "shadow" funds overseas before China cracks down on his regulatory issues?
Regulatory documents revealed that companies under Zie's control have in fact been closely monitored by Chinese authorities for a number of years. A current investigation by the China Securities Regulatory Commission (CSRC) against ZZ Capital alleges multiple offenses including lack of proper risk assessments and insufficient oversight procedures dating back to 2014; the CSRC also charges that the company's legal representatives, including current ZZ Capital chairman Duan Di, lacked the qualifications necessary to manage funds.
Overseas Shadow Bank Funding?
While Xie's seemingly flagrant M&A activity is perplexing enough, equally confusing is how he plans to finance the acquisition, given his current difficulties with Chinese regulators. According to the firm's Alerian acquisition announcement, ZZ Capital planned to raise $286 million through the issuance of new shares in a rights offering in order to make the initial payment, along with an as-yet undisclosed amount from debt financing as well as from cash on hand. At the time of the announcement, ZZ Capital was valued at roughly $218.6 million, having dropped 26 percent since the start of the year; over the past two months the company's market cap tumbled an additional 27 percent and now stands at around $160 million, with exceedingly low daily trading volume. Given current circumstances, observers question whether new shares can still be issued. While sources have speculated that ZhongRong International Trust, one of several entities claimed to be under Xie's control, could possibly step in to plug the funding gap, obtaining government approval of such an arrangement would likely be difficult.
These risky investments of ZhongRong Trust are now made more evident given the dramatic rise in Non-Performing Loans (NPL) default rates compared to the average of 5 percent at other Chinese banking institutions. Additionally, lawsuits abound due to the lack of risk management and loopholes for potential abuses. Complicating matters, while Xie claims ownership and control over ZhongRong Trust, according to official China registration documents, his actual relationship is unclear. While Xie's nephew, Liu Yang, is chairman and head of ZhongRong trust for the past 10 years, this company is publicly listed in China and its majority shareholders are Chinese state-owned companies. Coupled with other allegations of insider trading, market manipulation and self-dealing from other sister companies, there is a lack of clarity as to when or how any funding sources will be available or even allowed to be used for these transactions.
Behind the Curtain
To reign in the kind of abusive behavior alleged against the likes of Xie, regulators must first wade through a vast array of complex structures employed by trust companies to funnel money to an equally opaque web of beneficiaries. Reuters recently reported that nine people working at such trusts, including two with knowledge of the Shanghai Trust case, suggested that such complex structures were often deliberately used to sidestep lending restrictions on banks and borrowers. "Really, only the project manager knows exactly how the money flows," remarked a senior employee at one trust company.
Time will tell if Xie can be held accountable for losses incurred under the shadow banking system. Given the rapid rise in defaults—plus the halt in issuances of new products in the market—the possibility remains that the man behind the shadow banking curtain may about to be unveiled.
Kate Bohner brings 25 years of management, media and marketing experience to her advisory firm, Bohner Bespoke. She advises clients in areas such as finance, marketing and business planning across a diverse range of investment services and distribution channels, including regulatory compliance, brand positioning, strategic marketing, crisis communications, content creation, product and business development. She co-authored Trump: The Art of the Comeback with President Donald J. Trump, which hit #1 on the Wall Street Journal Bestseller's List.
More by Kate Bohner: 
Chinese President Xi Jingping Ally Has Orchestrated Takeover of US Energy Market Data