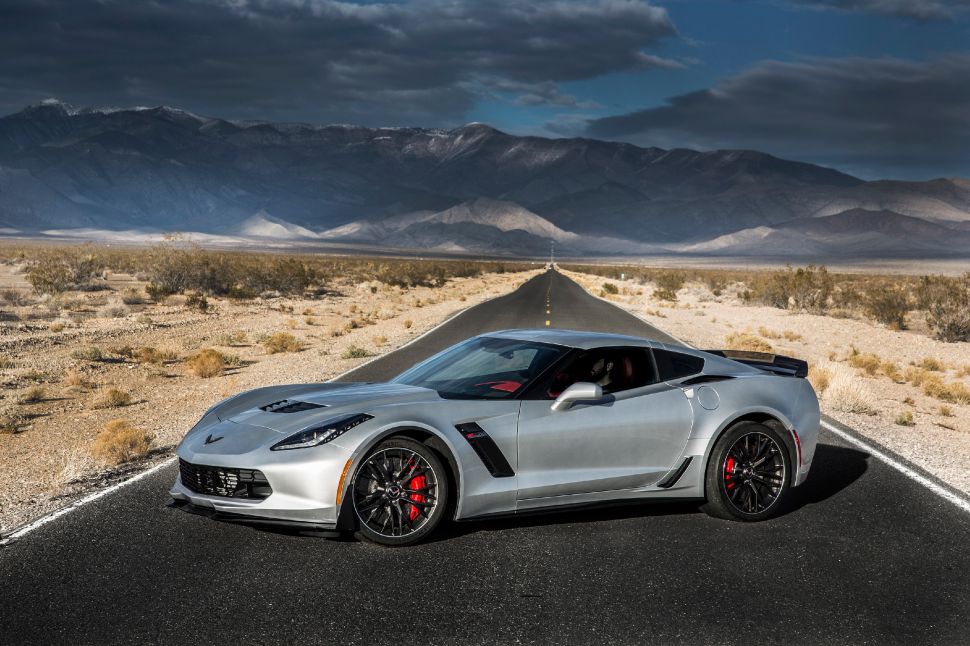 We've reached that time of year when the content of our commercials—if we still watch TV shows with commercials—has become about 95 percent buppie families surprising one another with Lexuses in the driveway. In the ads, there's always snow on the ground. The Lexii always have big red ribbons tied around the roof. Year after year: Merry Christmas, darling daughter. It's a Lexus.
Though the price of all the gifts I've ever received in my life wouldn't come close to equaling even one Lexus, I'd love to receive a Lexus for Christmas, or at least Chanukah. Then again, I enjoy bland, inoffensive luxury and modest performance in my cars. Or maybe I'm secretly a dentist. Regardless, I'm not getting a Lexus, not even a model one.
But who is? Who can afford a Lexus? If you're reading this, the answer is probably you. And if you can, then you can do better. So here's our guide to expensive cars you can buy for people you love, or for people who you want to love you. Ribbon and gift-wrap, as well as same-day delivery, will cost extra. But these days, snow on the ground is never a guarantee.
Audi A5 Sportback
Nothing says "Merry Christmas, spoiled child of mine," quite like 2.0-liter turbocharged hatchback German luxury. While its parent company Volkswagen is still dealing with deserved blowback from its world-destroying diesel scandal, Audi has quietly been going about its business making cars that are mostly better than what BMW churns out and pretty much equivalent to any Mercedes. The A5 Sportback, fully loaded at $52,100, plays like a much more expensive car. Not only does it have all the performance you'd expect from the brand, it's also relaxing, luxurious and quiet. Best of all, Audi continues to upgrade its tech panel, and the "Virtual Cockpit" in the Sportsback is state-of-the-art. Though the 252hp engine only gets 27 mpg combined, this car is a blueprint for future electric Audis, which are coming. No one is going to take this gift to the return window at the dealership.
Porsche Boxster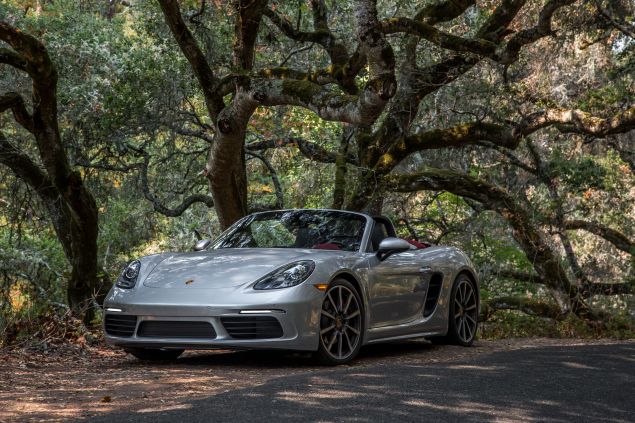 In general, any Porsche will do for pleasing a gift recipient. The Cayenne, The Macan, any 911—I'll take them all. But for the person in your life who actually enjoys driving and has access to windy mountain roads, the Boxster is the dream car of the moment. This midengine two-seater is pretty much a modern masterpiece. Come for the 2.5 liter 350hp engine, stay for the seven-speed dual-clutch automatic transmission, take down the top, and watch the wind rip the toupee right off dad's scalp. It's kind of like a Miata, but it's actually a Porsche, and it's more fun to drive than just about any car in existence. It is the $58,500 solution.
Chevrolet Corvette ZO6
Compared with the Boxster, which offers a deeply satisfying real-life carting experience, the Corvette ZO6 is a real face-melter. It is cruel, unforgiving, and monstrous. While the McLaren 570S might be slightly superior to the Corvette, and certainly more rarified, it also costs $100,000 more. With the Z06 you get a classic Transformer with a 6.2-liter supercharged V8 engine that generates a sickening 650hp. It's available in a seven-speed automatic transmission or, if you're one of the last remaining people who drives stick, an eight-speed manual. Either way, it's the perfect gift for the cocaine dealer in your life, or your favorite sports agent, or a cocaine-dealing sports agent, or anyone rich you know whose midlife crisis has become unmanageable. One ride in this $80,000-plus Christmas gift, and you'll never doubt the existence of Rudolph again.
Rolls Royce Dawn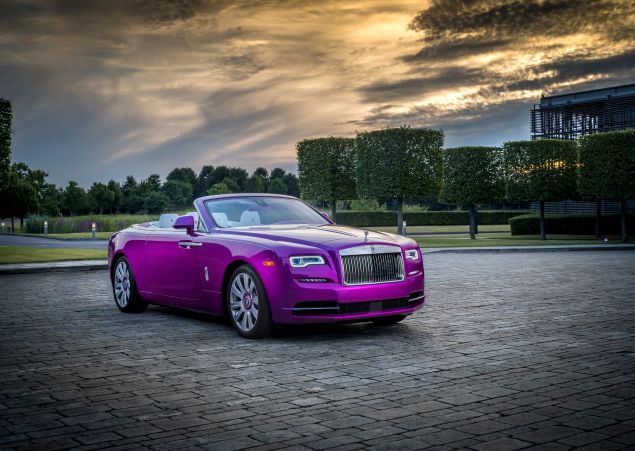 Sure, what the hell, I'll recommend giving someone a Rolls Royce for the holidays. This convertible is undoubtedly the most beautiful car ever made. It contains acres of luxurious leather, hand-stitched, and wood, hand-carved, at the bespoke Rolls factory in rural England. Bury your bare feet in the lamb's wool floor mats, and luxuriate in a long history of colonial conquest. The Rolls is the ultimate car for the overlord or monarch in your life. Not only does driving it feel like being lofted on 20,000-thread-count sheets up to an undeserved heaven, it also gets 563hp from a V-12 engine. Gas mileage is basically zero. The angry hordes will gaze upon you with wonder as you drive this to your country estate. Happy solstice!
Tesla Model 3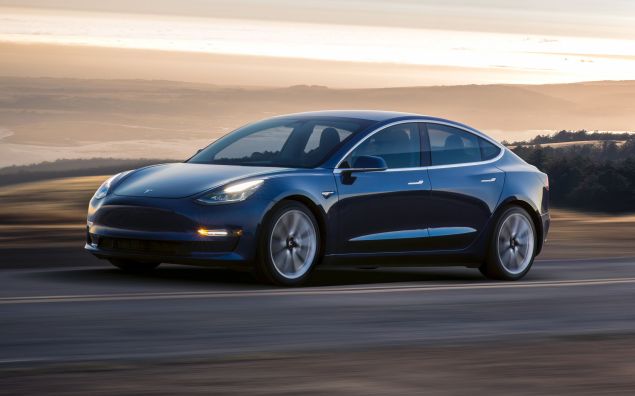 Let's face it, this is the only present anyone, at any income level, wants. Starting at $35,000, which is probably a base model without tires or an engine, the Model 3 is the car equivalent of getting a first-production Nintendo 64, or iPhone, or Apple Watch, or Amazon Alexa. They haven't even appeared on the road yet, and already the Model 3 is the most desired car in the history of cars. Early reviews are, to say the least, as glowing as a battery-powered LED headlamp. Tesla employees are already receiving their cars and early adopters will begin to get their gifts as soon as Santa Musk scales up his magic workshop. If you reserve one today, you will receive your Model 3 within 12 to 18 months. Then you'll have at least 220 miles of world-changing electric range, massive parking privileges at the mall or the doctor's office, and the envy of everyone who surveys you. Receiving a Model 3 as a gift will make the time you got a Furby seem like nothing. Ring out the Ode To Joy! The Car Of The Future is the gift of today.
Neal Pollack is the author of ten semi-bestselling books of fiction and nonfiction, including the memoirs Alternadad and Stretch, the novels Repeat and Keep Mars Weird and the cult classic The Neal Pollack Anthology Of American Literature. For some reason, his byline has appeared in numerous automotive publications, including Car & Driver, Road & Track, and Yahoo! Autos. He lives in Austin, Texas, against his will.