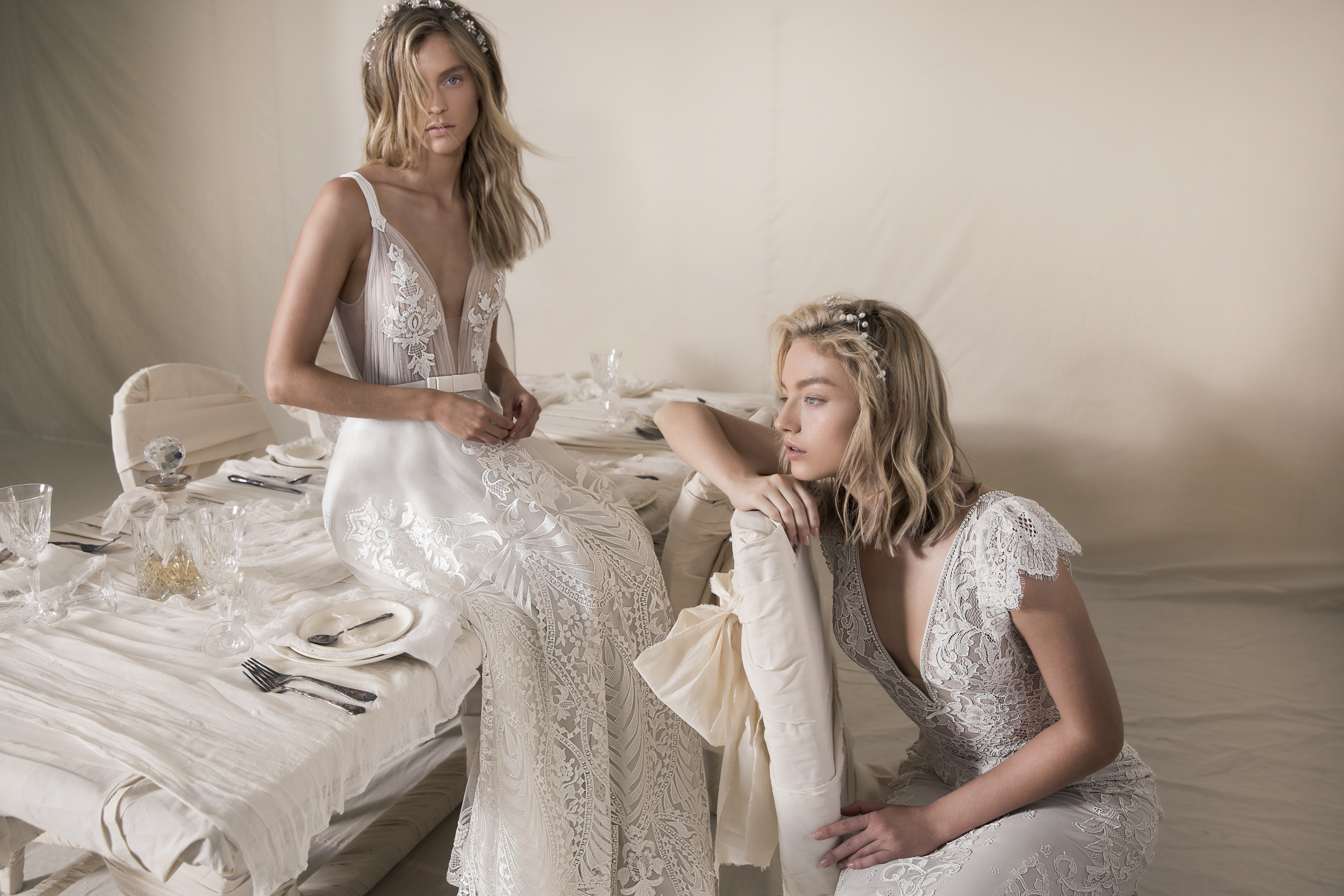 Unlike the Young Turks of seasons past, today's up-and-coming wedding designers understand that brides want to be brides. While every woman approaching the altar has a unique sense of style, each also wants to spend their special day looking and feeling extraordinary: the embodiment of grace (or sophistication…or romance). While their outlooks are modern, there's no question that these talents create frocks that are meant to indulge enduring fantasies.
Now, meet the season's most notable new faces.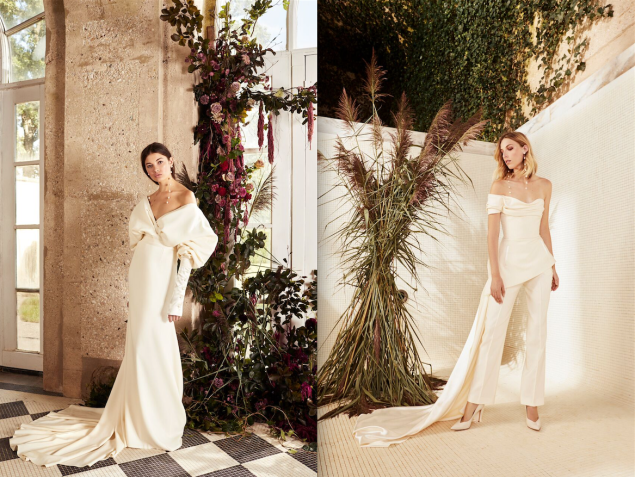 For a bride squeezing in a wedding between film shootings, newcomer Danielle Frankel provides the ultimate in chic solutions. A 2012 graduate of Parsons, where she was a finalist for designer of the year, Frankel honed her craft at Marchesa and Vera Wang, and brings a West Coast sensibility to formal wear. Her Los Angeles upbringing shines through in the casualness of her draping combined with body-con structure and each look is dutifully punctuated with a show-stopping detail.
Giovanna Randall relaunched her Honor label, first introduced in 2010, with a collection inspired by wildflowers and her childhood. The confidence of her designs speaks of a peripatetic background unusual in fashion: opera singer, turned pre-med student, turned activist designer. The New York-born and bred 38-year-old has committed herself to producing her line exclusively in Manhattan's historic Garment District, where artisans embellish modern silhouettes with flagrant ruffles and bohemian accents.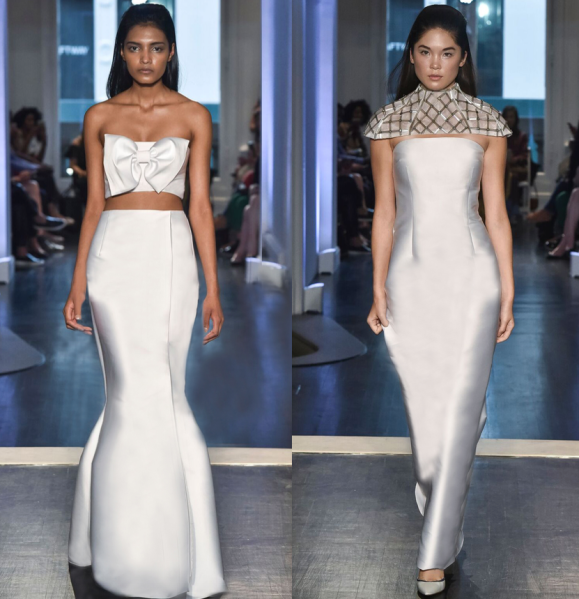 Lakum designer Sathya Balakumar cites a trio of icons as inspiration for her 2018 collection: architect Zaha Hadid, surrealist master Joan Miró and cubist painter Francis Picabia. And if you look closely, there is definitely an avant-garde swagger to her designs, from supple Italian neoprene fabric to crisp and structural details. Balakumar pairs a graduate degree from Parsons with work under such talents as Norwegian minimalist Andreas Melbostad; her bridal manifesto is to explore the "endless expanse of the white palette."
After working for Christian Dior in Paris and Elie Tahari in New York, Israeli designer Lihi Hod founded a studio creating bespoke evening and bridal wear, earning a "best of" award during Israeli Fashion Week in 2014. Her 2018 wedding collection celebrates all-out femininity with impeccable fit and craftsmanship—each gown is sewn entirely by hand. Bareness meets traditional bridal details for a look of come-hither innocence.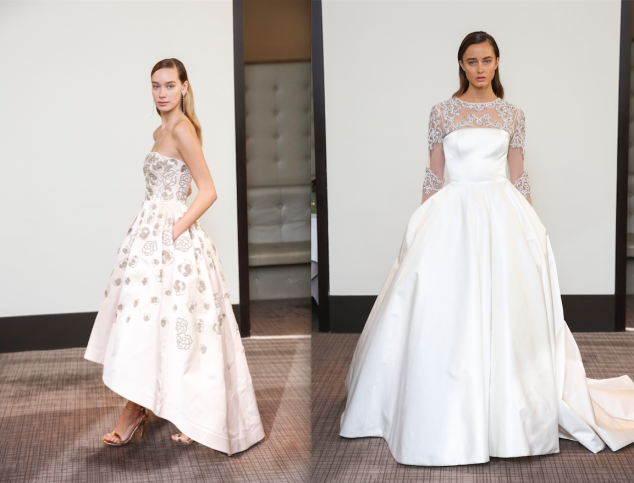 Young New York-designer Accad comes from a family with deep roots in the textile industry, and it shows in her appreciation for exquisite fabrics and ornamentation, which she acquired an eye for during childhood visits to European markets. After several years of bespoke work, she premiered her first bridal collection this fall. The 27-year-old casts a fond eye on classic silhouettes, conjuring bridal icon Grace Kelly (we also detect a dash of Barbie). The result is a little sexy, a little sparkly, and utterly beguiling.
Rachel Leonard was the Fashion Director of Brides Magazine for 18 years—the first employee at Condé Nast to make the jump from advertising to editorial. Rachel is currently the Editorial Director for The Bridal Council, and can be followed on Instagram @_rachelleonard
A marketing executive currently living in Arizona, Sally Kilbridge spent more than 20 years as an editor at Brides Magazine. She indulges her love of travel and romance on her website, destinationw.com, a definitive guide to destination weddings.