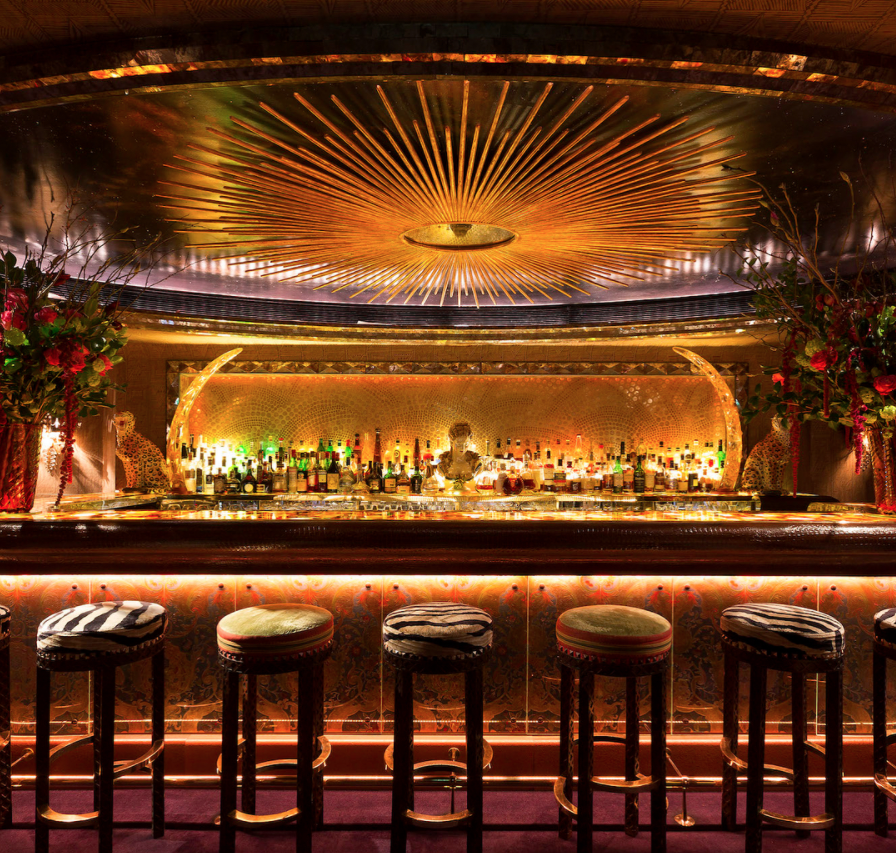 The club scene in London is dotted with exclusive members-only spots. These upscale clubs fetch membership fees of well over a thousand pounds per year, are only open to the highest ranking civilians and highest paid socialites—leaving the rest of us wondering what exactly what goes on inside these popular destinations.
Topping the list in terms of both exclusivity and (relative) secrecy is 5 Hertford Street, located in London's Mayfair neighborhood. It's the place to be for royals, billionaires, A-list celebrities and socialites—when they can get their name of the list. Oh, and if they're willing to cough up £1,800, which is what an annual membership costs.
The hot spot is owned by Robin Birley, an English businessman who happens to be the son of Lady Annabel Goldsmith and nightclub owner Mark Birley. He's taken his classy, charismatic and dazzling upbringing and used his connections to create a sanctuary for elegant club-goers. As for views, the 5 Hertford Street's Instagram account is also private so don't expect to get accepted without the blue check next to your name.
For those who are able to make it inside, the exclusive experience is complemented by impeccable décor, including an overwhelming variety of patterns and prints splashed across the carpets and walls; it's all part of the club's trademark style, brought to life by designer Rifat Ozbek.
There are a few private dining rooms for group lunches, where dogs are allowed to join for an exquisite meal. Even stepping away to the powder room is an experience, as the ladies restroom also aligns with the club's boho-chic theme. The club has it's own cigar shop, which guests enjoy while taste-testing the lengthy cocktail list—the gin fizz is widely known as a popular drink amongst members.
While billionaires and celebrities enjoy an intimate setting upstairs, downstairs at Loulou's is where the real fun begins.
Loulou's, the bar's nightclub section, is ideal for A-listers who like to party. It's dimly-lit Parisian boho décor, featuring a giraffe mascot is favored by the likes of Harry Styles, Margot Robbie, and Mick Jagger. Lupita Nyong'o, George and Amal Clooney, Leonardo DiCaprio, and even Prince William and Princess Eugeni have also been known to frequent the club.
The venue also serves as the location for many launch parties and events. Marc Jacobs held an event there, this past September, which was attended by supermodel Bella Hadid.
https://www.instagram.com/p/BXnNKPbARi7/
5 Hertford Street does everything to make the club remain as exclusive as possible. Its website, appears to be inviting but abides by the club's strict rules. You must log in with your membership details to see the list of upcoming events and if you'd like to make a reservation, it must be by phone or in person—there are absolutely no emails.
Suffice it to say, a visit to this club definitely belongs on the bucket-list of anyone who enjoys the finer things in life.