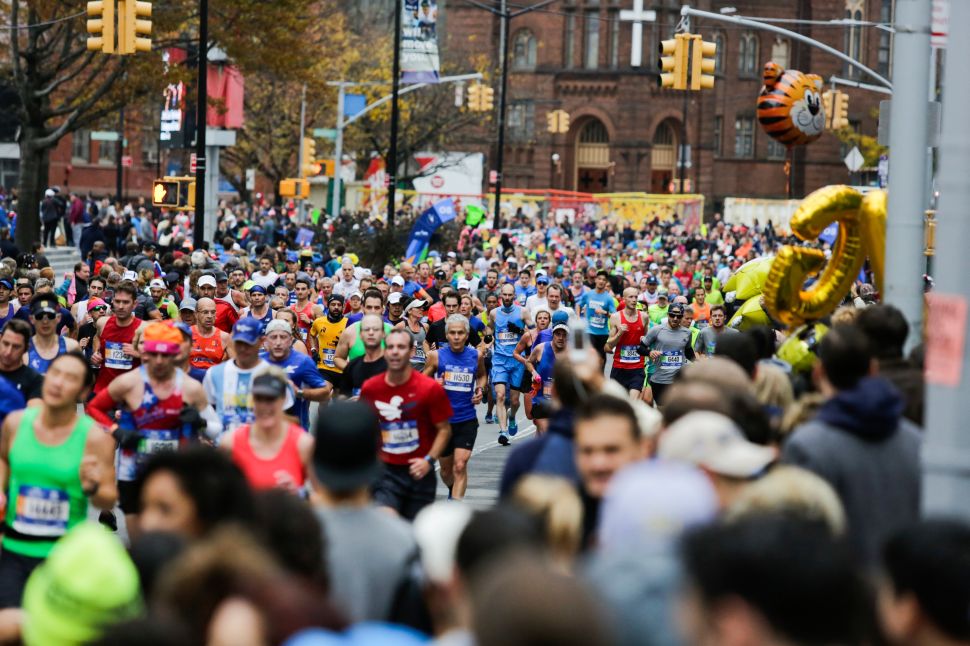 Yesterday was the 47th New York City Marathon. More than 50,000 runners from 125 countries ran through the five boroughs of New York City in light rain and cheers from millions of spectators along the course.
Athlete Shalane Flanagan, 36, won the women's race yesterday. She was the first American woman to win the race since 1977. She clocked 2 hours, 26 minutes 53 seconds.
Geoffrey Kamworor of Kenya won the men's race with 2 hours, 10 minutes, 53 seconds.
The largest marathon in the world, the New York City Marathon is a highly coveted event by professional runners and enthusiasts. But did you know that it takes quite a lot of luck and money, in addition to will power and physical strength, to get into the race?
Here are five fun and lesser-known facts about the New York City Marathon:
The Lottery
About 50,000 people participated in yesterday's race, but this is only a small fraction of those who wanted to run. Only 17 percent of applicants for the race were selected, The New York Times reported. Per Forbes, 37 percent of the runners came from abroad.
One million runners
In the first New York City Marathon in 1970, only 127 people participated, and 55 crossed the finish line. Since then, more than one million runners have finished the race (1,125,776 to be exact). The 2016 race was the largest marathon in history, with 51,394 finishers.
Personal finance
Running a marathon can cost a fortune. MarketWatch estimates that it costs at least $1,000 to cross the finish line. Health.com estimates that the cost to complete marathon could run up to $5,000. Typical costs include race entry fees, travel and lodging, training gears, running qualifying races (certain marathons require you to have competed other races at a competitive time.) and post-race care, such as a professional massage.
More about money
The inaugural race in 1970 cost $1 to enter. Entry fee for this year's race is $255 if you live in the U.S. and are a member of the New York Road Runners ($295 for non-members), and $358 for non-U.S. residents. The New York Times reported that fee spikes contributed to an overall decline in marathon participation. In the U.S., total marathon runners declined from 19 million in 2013 to just over 17 million in 2016.
Familiar faces
Celebrities participating in yesterday's race included comedian Kevin Hart, supermodel Karlie Kloss (her first time), competitive eater Yasir Salem, and the 70-year-old Kathrine Switzer, the first woman marathon runner in the 1976 Boston Marathon. (She finished yesterday's race in 4 hours, 48 minutes and 21 seconds.)