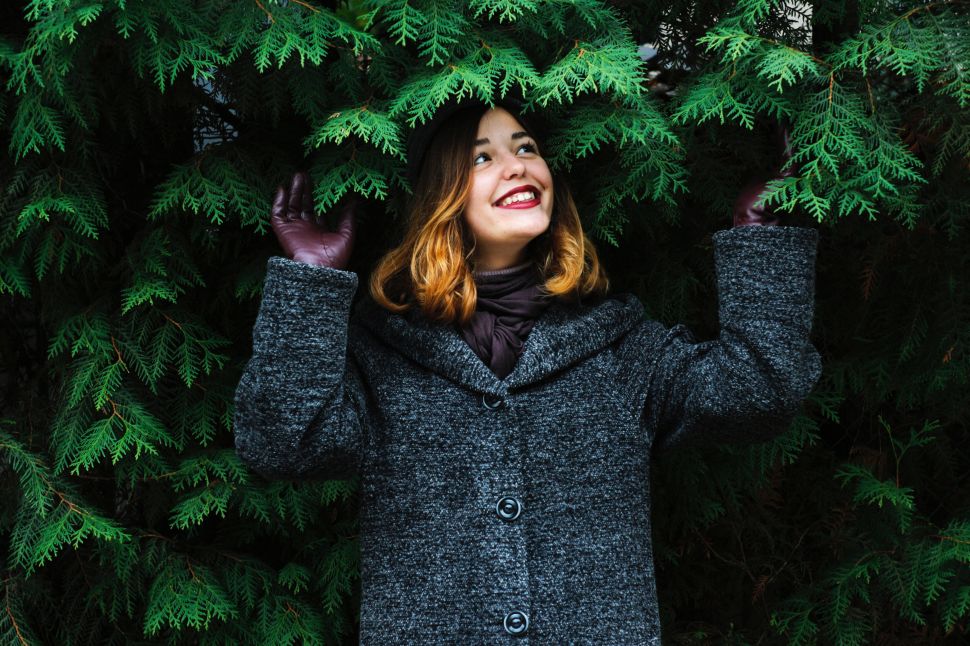 People say that a picture is worth a thousand words, but these days it's more like it's worth a thousand worries. It's hard to escape your image—social media makes sure of that—and if you're feeling less than thrilled with your appearance on the screen, that can be a special kind of torture.
As technology has advanced, we have swapped scrutiny in front of the mirror to daily examination of our selfies.
HD has brought amazing clarity to pictures, which is not-so-amazing for those undereye bags. And the advent of the zoom function means that you can get close enough that you can count all of your pores. People no longer come into my office and say "look at my face," but rather "look at me in this photo, or look at me in this Facebook post." And while it's easy to throw yourself into a tizzy over photographic evidence of aging, the good news is it's equally easy to look your best in a photo.
Here are some insider camera-ready tips I give my patients behind closed doors… just in time for the holiday season.
Get a photo-ready glow
You've heard the phrase lighting is everything? Well, there's a reason for that: The right lighting can make you look fresh and glowing, while the wrong lighting can make you look haggard and sallow. Simple as that. Your skin also needs its own form of lighting help. I advise trying chemical peels like our Alpha Beta® Peel—a micropeel with no downtime and the same benefits of a deep peel—to eradicate skin-dulling dead skin and refresh your natural glow. Bonus: It also helps stimulate collagen production to firm skin and diminish fine lines and wrinkles.
Perk up a tired face
If you look tired IRL, you're going to look extra tired in a photo. Your undereyes can look droopy and puffy. I regularly perform Restylane under the eyes to improve dark circles and restore a more youthful appearance. With minimal downtime, this is a quick fix pre-holiday events.
Stop redness in its tracks
Many of my patients suffer from persistent skin redness, usually a form of rosacea. This can look very prominent in photos and can be a source of embarrassment. Rather than double down on Instagram filters, many people can benefit from Intense Pulse Light, commonly referred to as an IPL treatment. It's broad-spectrum light that shrinks the tiny blood vessels in the face that cause the areas of flushing, minimizing that red appearance. I usually recommend a series of 2 or 3 treatments depending on the patient's goals.
Say bye-bye to fine lines
In the bright light of a camera flash, it's a sad fact that wrinkles and fine lines can be magnified, making you appear older than you actually are. This is where injectables like Botox come into play. The art of using these injectables is to give a natural appearance by injecting just the right amount in the right locations. Fine lines and wrinkles can be treated to virtually disappear or simply soften depending on the individual's choice. The ultimate natural look is achieved by not making the skin appear stiff, something a skilled dermatologist should be a master at avoiding.
Be a better poser
Once you have your skin issues under control, it's important not to sabotage your look with bad photography skills. Memorize these basics of taking a great photo to avoid messing up your picture. Extreme close-ups make absolutely zero people look good. Instruct your photographer to take a few steps back. As for selfies, ask the friend with the longest arms to snap the pic. And while it might sound silly, do a quick photo dress rehearsal. Snap some shots of yourself to discover your most flattering side, the best makeup and hair for you, and how much to smile. Once you discover your most photogenic look, you'll know exactly what to do when someone asks to take a pic.
The appearance standard keeps getting higher thanks to celebrities looking progressively younger and more flawless at every turn. So of course we're going to look at our own images and compare ourselves. But that's setting yourself up for heartbreak. We all age differently and we all have our own trajectories. It's a very personal thing for each of us and is it's why everyone has a different anti-aging regimen. So focus on your skin and what you can do to feel comfortable in it, both on camera and off.
Board-certified dermatologist, dermatological surgeon and native New Yorker, Dennis Gross, M.D., founded his NYC practice in 1990 following extensive research at prestigious institutes, including Memorial Sloan-Kettering. He and his skin care expertise have been featured in publications including The New York Times Magazine, Elle, Vogue and Harper's Bazaar. Find him on Instagram at @dennisgrossmd or www.dennisgrossmd.com.