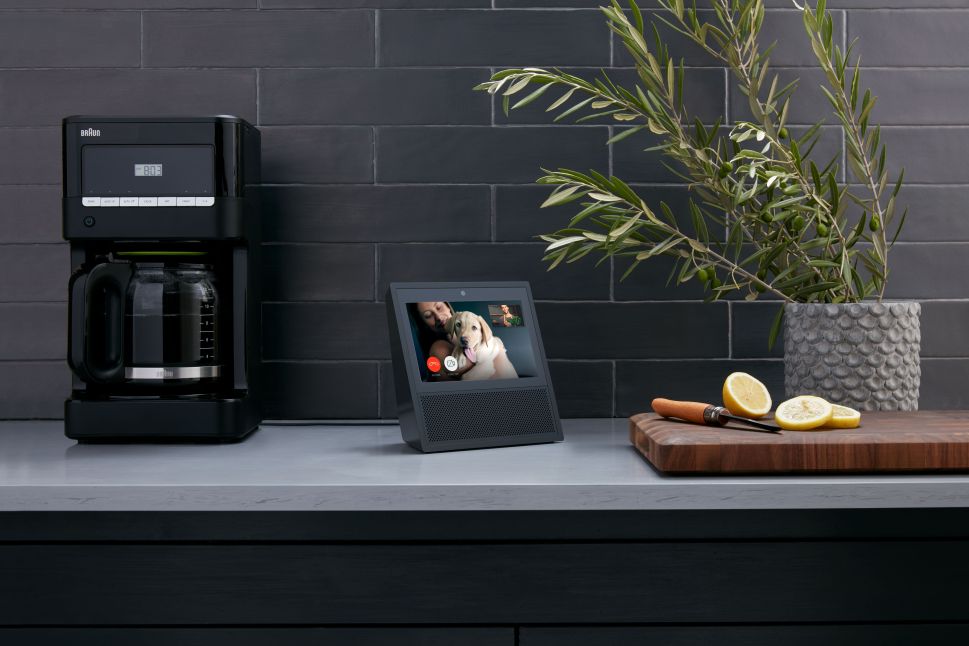 Just in time for the annual gift-buying mania of Black Friday and Cyber Monday, here are a few suggestions for the tech-lovers on your list. If you see good deals on these during the sale frenzies, grab them quick.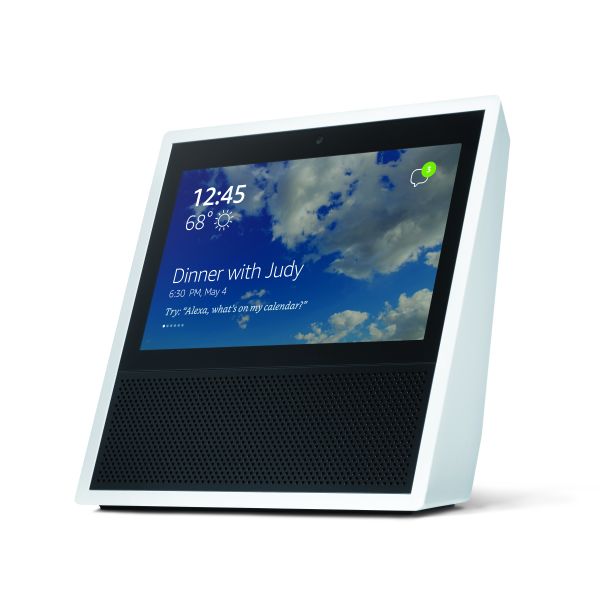 Adding a screen to Amazon's wildly popular line of Amazon Echo smart speakers was a logical next step. Finding reasons to use the screen takes longer, but they're there. Link the Echo Show with a doorbell-cam or other security camera (including Nest's) to see what's going on outside. Have Alexa play a recipe video in the kitchen while your hands are otherwise occupied. Put it on your nightstand as the world's most advanced alarm clock. The Show's "Drop In" feature also allows it to function as a sort of video intercom, whether you're communicating with someone in the same house or halfway around the world. Amazon is also promising a miniature Show, called the Echo Spot, for $100 less, but it may not be available until just before Christmas.
After years of wearing fitness bands from Jawbone and Fitbit, I finally have my wrist back. The Motiv ring does pretty much everything those devices do—count steps, measure heart rate, provide sleep data—but in a more compact package. You start with a Warby Parker-style sizing kit to assure a comfortable fit, then order the ring itself, which is clad in titanium and comes in either slate or rose gold. The Motiv, which generally goes three to four days between charges, is currently iOS-only, though the company says an Android version is in the works. Drawbacks: You're almost sure to lose at least one of the two tiny chargers Motiv provides, and people with small hands or slender fingers might find the looks a little too chunky for their taste. I also can't quite figure out what goes into the "active minute" scheme used to measure exercise. (An easy stroll seems to be valued almost as highly as sweaty session on the stationary bike.) But it's hard to beat the simplicity.
Eero (List price $299 and up)
Let's face it, decent home WiFi is one of the necessities of 21st century life. But unless you have a live-in systems administrator, dealing with router configurations and dead spots can be an unspeakable pain. Luckily, a new generation of gear aims to simplify the process, using a technology called mesh networking that utilizes multiple, simple units to assure a strong signal everywhere. In the last year, many companies—including Google and Netgear—have flooded the market with mesh systems, but I remain happy with my system from Eero, which helped touch off the craze. While it remains one of the more expensive options, Eero has introduced a lower-priced extender, called the Beacon, that has allowed it to cut the entry-level price for a small house or apartment.
I came of age in the era before smartwatches, and have a couple traditional watches I value very much. Yet slowly but surely, they're being displaced on my wrist by the Apple (AAPL) Watch Series 3. It's just too damn convenient to get notifications, see who's calling, view my next appointment and send a quick "can't talk now" text with only a glimpse or a tap. You'll also be able to track a full range of activities and health indicators and even use Apple Pay. Heavy users will get a full day's use from the battery; with lighter-weight demands, you can make it a couple days between charges. An extra $70 (plus another $10 or so to the phone company) gets you built-in LTE service; it's nowhere near a full-service replacement for your iPhone, but it and a pair of wireless headphones mean you can at least leave the phone home when you go out for a run without risk of being out of touch.
Why would you spend anywhere near $300 for a pair of wireless headphones when Apple's own AirPods are only $159? The answer is that Nuheara's  IQBuds do quite a bit more. Yes, they stream music and phone calls, just like Apple's AirPods. And like AirPods—but unlike Google's new Pixel Buds—they are genuinely wireless. (The Pixel Buds don't connect to your phone, but are tethered to each other.) What sets the IQBuds apart are a number of advanced audio-enhancement features that mimic those found in hearing aids: the ability to suppress ambient noise while amplifying the voice of someone sitting across from you, for instance. A companion app allows you to tune the buds to your preferences in a variety of sonic environments, and they provide a good combination of immersive sound while still allowing you to be aware of your surroundings. The company says a recent firmware update has addressed the main problem with the buds—a tendency for the Bluetooth connection to cut in and out when listening to music with your phone in your pocket. If they've truly fixed the problems, the assistive technologies justify the premium price.
For a budget-minded introduction to the world of virtual reality, it's hard to top the Daydream View headset. True, Google has upped the price from last year's model, but the extra $20 brings with it higher-quality materials, a more comfortable fit and a wider field of vision that provides an even more immersive experience. The headset itself has no technology to speak of; that's all packed into the included controller. Just make sure your recipient has an Android phone that supports Google's Daydream platform—Samsung's Galaxy S8, Motorola's Moto Z and Z2 and Google's own Pixel and Pixel 2, to name a few. Then, all they'll have to do is slip the phone into the Daydream View, access Daydream games and content from the Google Play Store, YouTube, Netflix or other sources, and they'll be off in another world.
Rich Jaroslovsky is an Observer technology columnist and vice president of SmartNews Inc. in San Francisco. Reach him at richj@observer.com or @RichJaro on Twitter.