There's no place like home for the holidays—or at least that's the line we tell ourselves. But the truth? Unless you're going home to an infinity pool overlooking the Mediterranean Sea or hopping away to an English cottage torn from the pages of a fairy tale, there might be no place like home but there's certainly someplace even better. Take a look at a few bookings, from hotel villas to exclusive-use estates, that are luxurious and large enough for a larger-than-life family.
Twin Farms, Vermont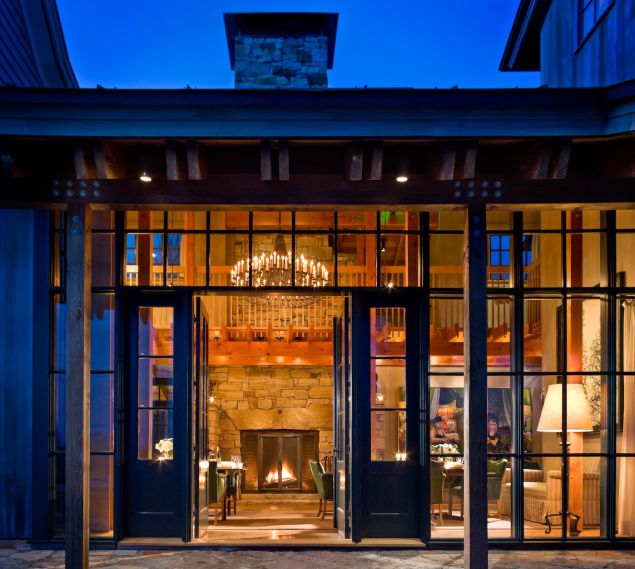 Couples have long run away to Twin Farms, a bucket list retreat in Barnard, Vt., set on the former estate of novelist Sinclair Lewis. The late Nobel Prize winner certainly had a stunning house, which dates back to around 1795. If you bring the whole family, book the not-so-humble Farmhouse at Copper Hill. The stand-alone four-suite booking was designed by architect Peter Bohlin, known for Apple's glass cube on Fifth Avenue. His reimagined Vermont farmhouse is replete with massive soaking tubs, stone fireplaces and more than enough exposed timber to feel rustic without being remote. And while it's lakeside, it's likely your folks will write home about the private outdoor hot tub.
Dunton Town House, Colorado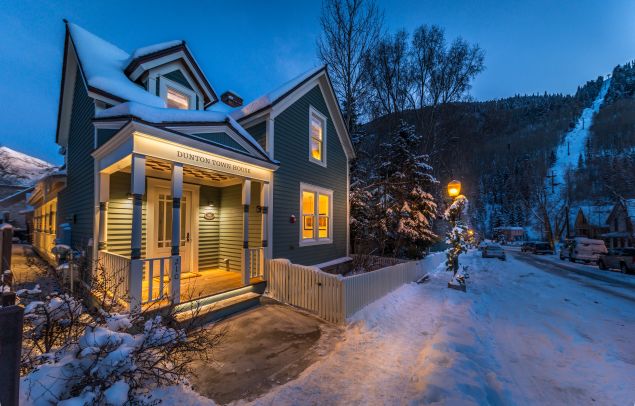 You might need to be Oprah to afford the coveted, celebrity-approved real estate in Telluride, Colo., but you don't need to put down roots to enjoy the ski town's rugged peaks and ritzy perks. The Dunton Town House opened around a year ago and elevated a 19th century home into a five-bedroom bed-and-breakfast that's ideal for booking outright. Just off the main street and a two-minute walk to the nearest ski gondola, its seemingly quaint Victorian exterior belies a luxe experience within. That shouldn't be a surprise, considering it's owned by German billionaire Christoph Henkel. The interiors are decked out with custom-made European furnishings, with especially festive red and green comforters, while its central location near the heart of town is essential no matter the season.
Villa Margherita, Sardinia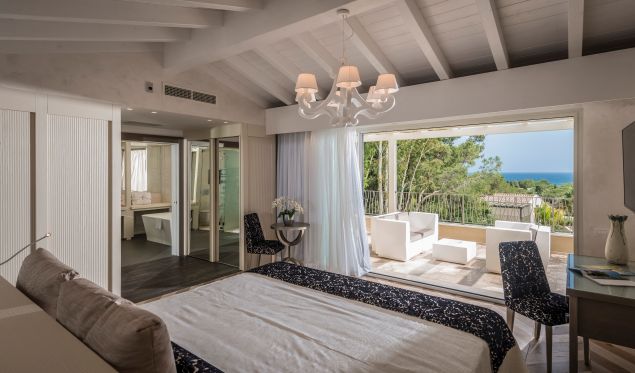 Wrangling the whole family can be a handful, which is why places such as the Forte Village Resort exist, so guests hardly need to lift a finger. It's a long haul to the southern tip of Sardinia, but the all-luxury, all-inclusive has eight hotels to pick from. Its most private enclave, a collection of nine villas, are the type of booking where butlers come standard. Chief among that collection is the Villa Margherita, a four-bedroom Mediterranean dream that overlooks the azure sea from its lush perch among grapevines, bougainvillea and citrus trees. Fully contemporary with crisp and airy interiors, there's even a perfectly trimmed yard with a private pool. There's no need for an Italian grandmother to spoil you here, as the resort brings more than 30 restaurants to the table, with Michelin-starred chefs aplenty.
Kamalame Cay's Silver Top, Bahamas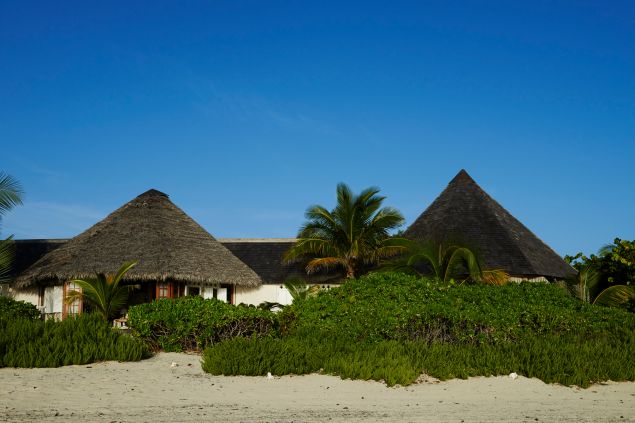 The Bahamas might not look like home, but with just a short flight from Florida, it's hardly far from it. Kamalame Cay, a family-run private island, limits itself to just 70 guests at a time. A clutch of bookings are sprinkled along the white sand coast, but at the island's highest point the most intimate lodgings might be at the Silver Top villa, once the private hideaway for the resort's owner. Three bedrooms are built atop four pavilions with thatched roofs and stone walls. While it might be at the resort's highest point, it's not too far away for its ultimate complimentary treat: homemade cookies, delivered daily.
The Costaguti Experience, Rome
The Costaguti Experience, which just opened in Rome, reminds us that home doesn't always mean house; the five-bedroom apartment breathes high design into a palatial 16th century building in the heart of the Eternal City. Owned by Italy's aristocratic Costaguti family, it's no surprise the 4,300-square-foot apartment swells with the types of luxuries only nobles cozy up to: The restored frescoes that line the ceilings are worthy of a museum, its gilded bathrooms are fodder for an en suite sauna and a billiard room awaits the guests. For special requests, a private chef will head to the brand-new kitchen to prepare a customized meal: family style, of course.
Chalet Maurice, Switzerland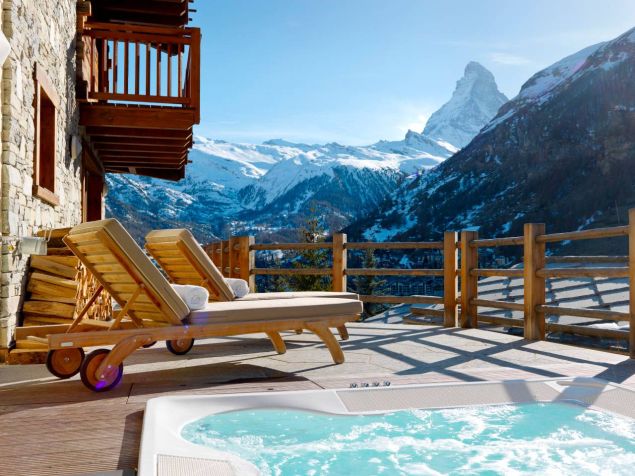 Less of a home than a dream vacation home, there's little reason not to book an entire Swiss chalet, and a trove of them are up for grabs through Airbnb. Try Chalet Maurice on for size, a stand-alone marvel of wooden beams and high ceilings that makes the most out of four floors and over 5,000 square feet of space. Best for large families—it can sleep 12—it's located in the town of Zermatt, a car-free area which shines beneath the famed Matterhorn. There's a sauna inside, a hot tub outside and a master bedroom commanding the entire top floor for parents who'd like to stay close to home, but rise above it for the night.
Spring Cottage at Cliveden House, England
It describes itself as something out of a fairy tale, but the Spring Cottage at Cliveden House hotel in Taplow, England, comes with a steamy past. In the early 1960s, this picturesque cottage was the center of attention in the midst of the Profumo Affair, a scandal that rocked the British government. Today, the intimate abode brings families together. Perched along the River Thames and just a short train ride from London, the three-bedroom charmer is perhaps the most cozy accommodation at the Cliveden House, a historical Italianate mansion that was turned into a hotel. Tucked away from the main house, the cottage is topped with gabled roofing and red brick chimneys, while the inside crackles with open fireplaces, reading nooks and views of its riverside dock, where Queen Victoria would arrive by boat for afternoon tea.
Keith Flanagan is a lifestyle writer who covers travel, food and design. Follow him on Instagram and Twitter: @keithflanny