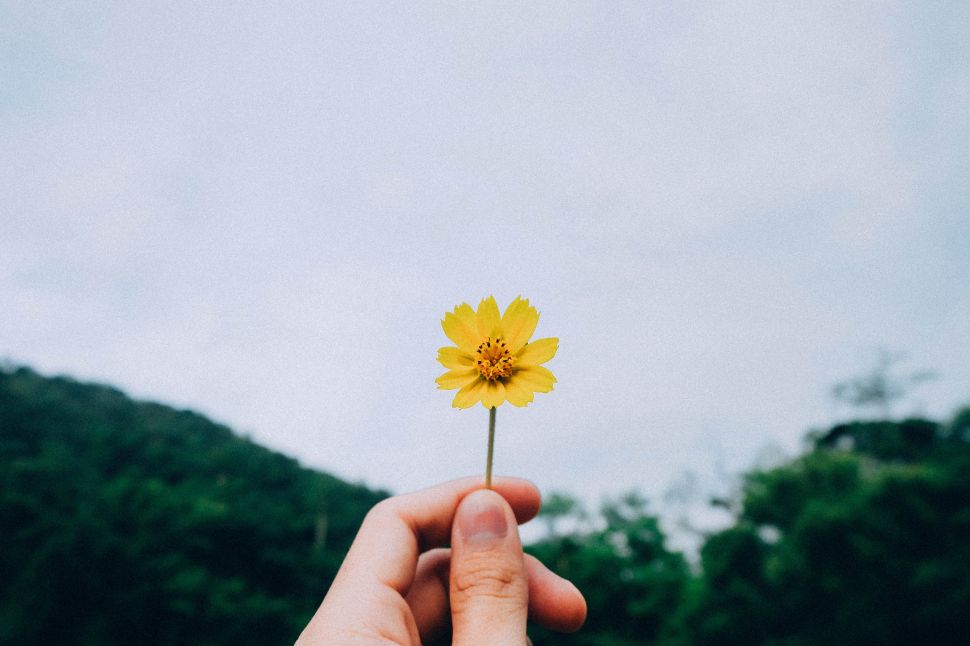 Where did we go wrong? How did we get here? How did we become such an angry, hateful and divisive society?
No one's pointing fingers here, but I'm sure I speak for everyone when I say that we've all had enough now.
There is enough pain and hate in our world. There are enough suicide bombings—enough vehicular attacks—enough shooting incidents at airports, shopping malls, hotels movie theaters, churches, concerts, pedestrian walkways and now bike paths. It's enough already.
Where will the hate end? Who's winning here? How did we get into a war on our own humanity?
We have walked away from being human.
What we have forgotten is that we are all in this together. No one is higher or lower than another. We are all one. We are all equal. We are all human. We are united here on this planet to do the best job we can while we're occupying it, but we're also deeply hurting. We're living in a world where kindness is unfortunately the exception these days and hate begets hate.
We've gotten off-track, somehow.
For all our accomplishments over the decades in human rights, race rights, gender rights and sexual rights, we've somehow fallen off the evolutionary train of humanity. We seemed to have stumbled along our track of human consciousness and forgotten what it means to be kind—to be a decent human being, to respect each other and to work towards a commonality of raising consciousness. In many cases, we've resorted to barbaric measures in order to express ourselves. Empowered by self-righteousness, we seem to feel entitled to judge, and even hurt each other in the name of god, power and belief—and we call that humane?
We're fighting a war against ourselves.
Unfortunately, there is so much war in our world right now that there can be no space for kindness. And ironically, kindness is the antidote we're all seeking. Kindness is what will allow us to heal our wounds and unify our hearts. If we could just come together and stop the fighting, we could collectively shift our experience. We are the only ones who are hurting and it's by our own hands. The war we are fighting is the war on ourselves and it's a war that seemingly has no end.
Our world doesn't need more people in positions of power—it needs more kindness.
We've created a monster and it's called power. It's the antithesis of kindness, love, conscious evolution and altruism. It's a monster whose ego needs to be continually fed. It rules with hate, fear and ignorance and it rules by bullying others. It relies on deceit to get ahead. It turns its back on the promise of equality. It creates factions and division to build its strength while demonizing community. It views tokens of tolerance and kindness as weakness. We can either continue to accept this definition of power or we can create a new one for ourselves.
Time to redefine power.
If you are like me, we don't want to live in a world without kindness. And although many would argue that kindness has nothing to do with power, they couldn't be more wrong.
Real power has strength, and no need to prove its force.
Real power listens—it doesn't shut people out or shut people down.
Real power reasons—it works on behalf of the whole to solve problems.
Real power creates community—it doesn't divide.
Real power inspires change—it doesn't threaten consequences.
Real power respects—it doesn't take away others' rights.
Real power is accepting—it doesn't judge others.
Real power is kind and comes from a place of love, not fear.
Real power is not ego-based.
Where do we go from here?
There's a new power on the block and it's name is kindness. I believe in humanity and I believe that there are enough of us who want to create lasting change. We just have to band together to create it. We have to start small as with anything in life and we have to be strong enough to create change within ourselves first. As Gandhi said, "be the change you want to see in the world."
Kindness starts with you.
Let's be realistic, you can't change other people, but you can change yourself. And that's all that's required to start a movement of kindness. It has a ripple effect. The love you put out into the world every day boomerangs right back to you.
When everyone puts out their share of kindness, it will go so far in creating a shift of consciousness on our planet. You don't have to know exactly how it will happen, just trust that it will. Do your share. Show up as the best version of yourself every day and watch the magic unfold.
There's a new day dawning upon us and it's time for a new social revolution and who would have thought that it could be a simple as being kind.
Based in New York City, Donnalynn is the Author of "Life Lessons, Everything You Ever Wished You Had Learned in Kindergarten." She is also a Certified Intuitive Life Coach (ethereal-wellness.com), Inspirational Blogger (etherealwellness.wordpress.com), Writer, Speaker and Yoga Teacher. Her work has been featured in Glamour, the iHeart Radio Network, Thought Catalog and Princeton Television. You can follower her on Twitter, Instagram, LinkedIn,  Facebook and Google+ . Read Donnalynn's column for Observer.