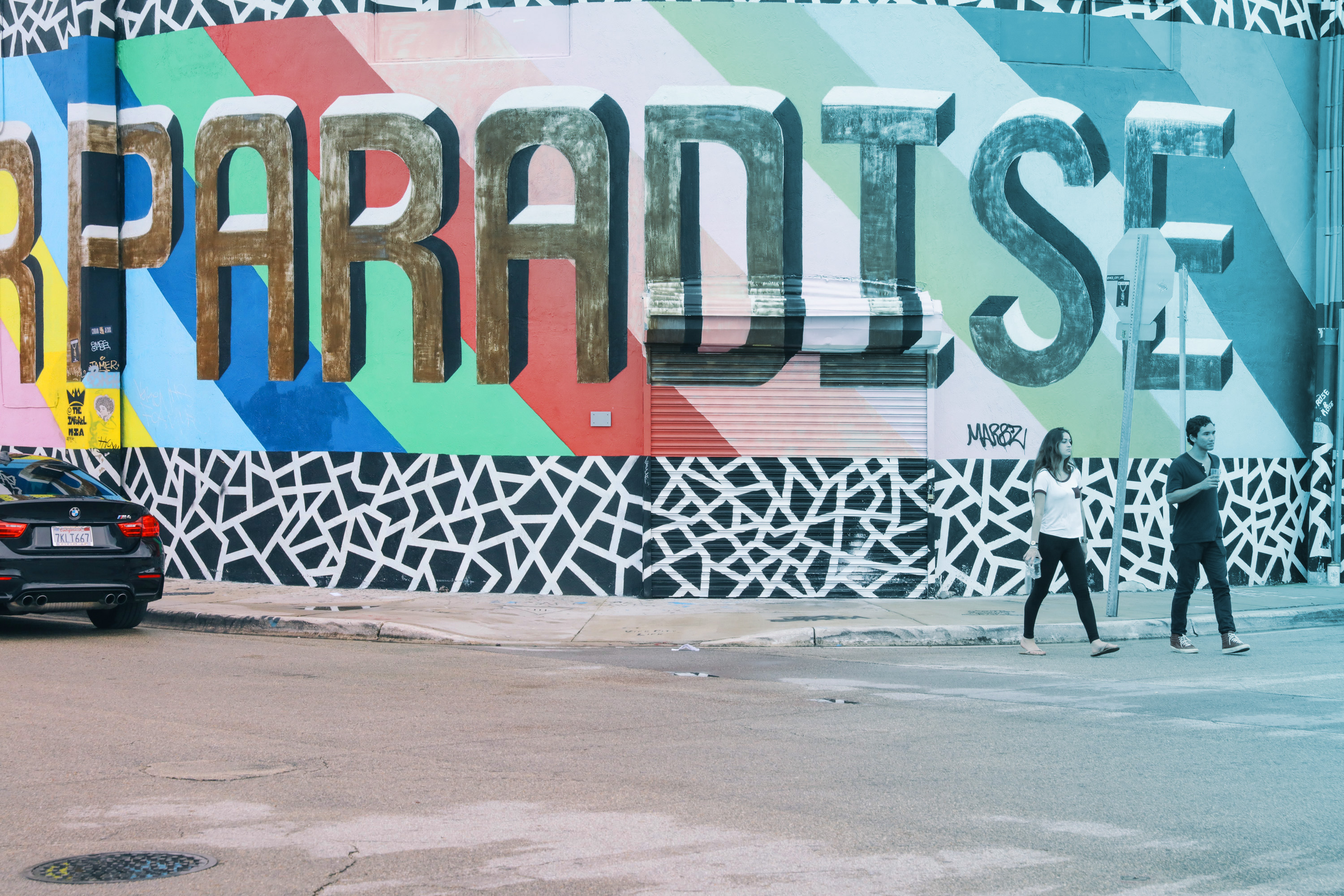 Haven't made any plans for Art Basel Miami Beach, except to confirm that you're going? No dinner reservations, party RSVPs or hotel booked? Quell those fears (though you're kind of screwed on the last one, to be honest). This is the last-minute guide to ABMB for the irresponsible and underprepared.
First off…Take a deep breath and know everything is going to be O.K. This is coming from a 15-year ABMB veteran. I've attended the art fair every year, since its inception in 2002, and I'm still around to share my words of wisdom.  
Second, keep in mind that there's plenty to see, but you can't see it all. You're simply going to miss out on something. A lot of things, in fact. There are 174,862 official events this year (okay that might be fake news, but it feels as such) and you need to accept right now that you simply can't go to all of them. Hurricane season might be officially over, but if you try to do it all, you'll feel like you're living in the eye of a storm. Speaking of hurricanes, this year sucked hard (I'm talking to you Harvey, Irma and Maria). So from a local, thank you for even making the trek to South Florida this year. The support needs to continue long after the headlines have ceased, so we appreciate you doing your part for our tourism economies (and don't forget our neighbors in the Caribbean and Houston!).
While you're in Miami for Art Basel, here's what you should do. 
Art. 
This word means something different for every human being. I am certainly not going to tell you what to like. So this is my one tip: Don't forget the one reason you're here. Go to Art Basel! The convention center is the home and hub of everything that has grown around it for the past 15 years. Pay homage to what has helped elevate Miami to the city it is today. Get lost in the convention center for hours and see some of the work by the more than 4,000 artists on view at 200 of the world's leading international galleries.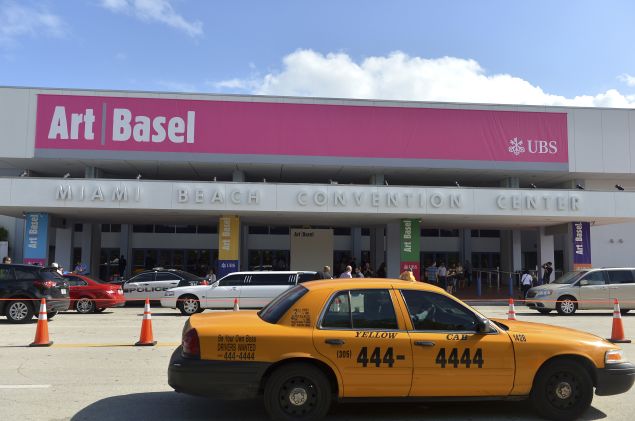 Getting Around. 
This is essential to planning: give yourself time this week to get places. Believe me, you'll be going nowhere, fast. Miami is a city with multiple wonderful neighborhoods and notoriously terrible traffic, so tackle one locale at a time. Pick an area to spend the day—Wynwood, Design District, Midtown or South Beach—and have the discipline to stick to that area. This enables you to relax and take in all the curated moments happening around you. It's a week of sensory overload, so slow down to truly appreciate the intake. If you like to ride bicycles and or mopeds, jump on that two-wheeler and zigzag between the madness. This is the fastest way (besides helicopter) to get anywhere. And make sure to bring your phone charger, mophie, comfy shoes and water—these are going to be long days.
Parties. 
Now, for those who think this weekend is just one big party, you're right. In a city that's already known for its debauchery, this week is considered epic, even by locals. You will find one or ten each night. For door access to parties, simply be nice to your doorman, and you'll be surprised how far kindness can go. This also applies to your servers and bartenders (and don't forget to tip, but do be sure to look at the bill first, because lots of places have gratuity included). 
If you don't enjoy cigarette smoke inside, you will have to get used to it. Miami is one of the last U.S. cities where it's legal to smoke in select bars and the art crowd always takes advantage of it. If you do love the champagne and cigarette diet, welcome to your Eden for the week. Remember, Miami is a 24-hour city; we don't shut down. Also, know that Basel is a marathon—so don't come into town sprinting. You want to make it the whole way through, so pace yourself (or don't, and sleep for a week when you get home). 
Food and Drink. 
When it comes to eating and drinking, I'm going to keep it simple. Miami has been exploding for about the past eight years. We truly have too many world-class offerings to mention. My advice is for out-of-towners is to go local. Try something you don't already have in your neck of the woods. Plus, you'll meet locals who will give you the best tips on how to navigate the week and city. We have so many places that are home-grown Miami, it will truly impress you. 
A final word.
As you can see I didn't name drop any person, or any specific location (besides Art Basel itself, which is the godfather of this all) and I did it for a reason. Don't follow anyone's specific guide; instead, make your own Art Basel experience. It's a magical week and having the confidence to let the wind blow you freely is one of the best ways to tackle it. Bring optimism, kindness and consideration and I promise Miami Basel will pay you back, tenfold.