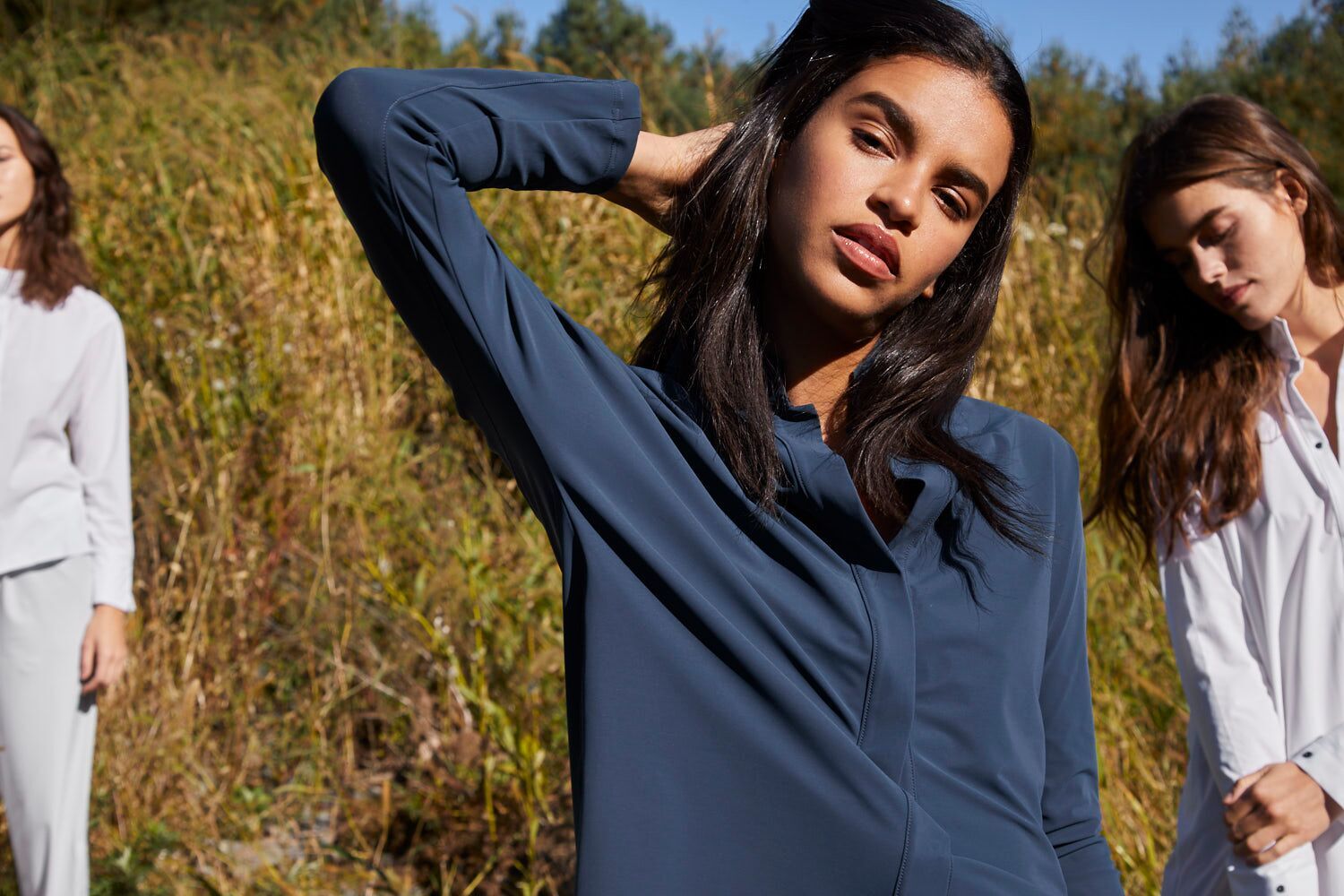 Since Aday launched in 2015, certain items from the brand have been almost unattainable. Their Throw & Roll leggings amassed a wait list of 2,000 and the Something Borrowed shirt surpassed that hype, garnering a waitlist of 2,500 and becoming their bestselling item. The leggings are now available (even with a high-waisted option) and by early December, the shirt will be restocked in the most popular colors.
Nina Faulhaber and Meg He founded Aday in an effort to create a weekend wardrobe women didn't have to think too hard about, whether they were working out or heading to brunch. Waitlist aside, the range has been embraced by everyone from New York cool girls to Lupita Nyong'o, who began wearing the brand after her stylist, Micaela Erlanger, discovered it.
The brand is also launching the Multiplicity Collection, which continues their move away from athleisure. Sure, they make a best-selling legging and a great sports bra, but Aday wants their designs to be worn outside of a workout class. "We don't really see ourselves as an athleisure brand," Faulhaber told the Observer in 2016. Since then, the design duo has certainly branched out, with collections including work dresses and button-down blouses.
They're rolling out new minimalist staples, including self-hemming pants and a reversible five-in-one shirt dress. All of the pieces are meant to be worn in multiple ways and are wrinkle resistant and sweat-wicking, so you can throw them in a suitcase and wear them the second you land.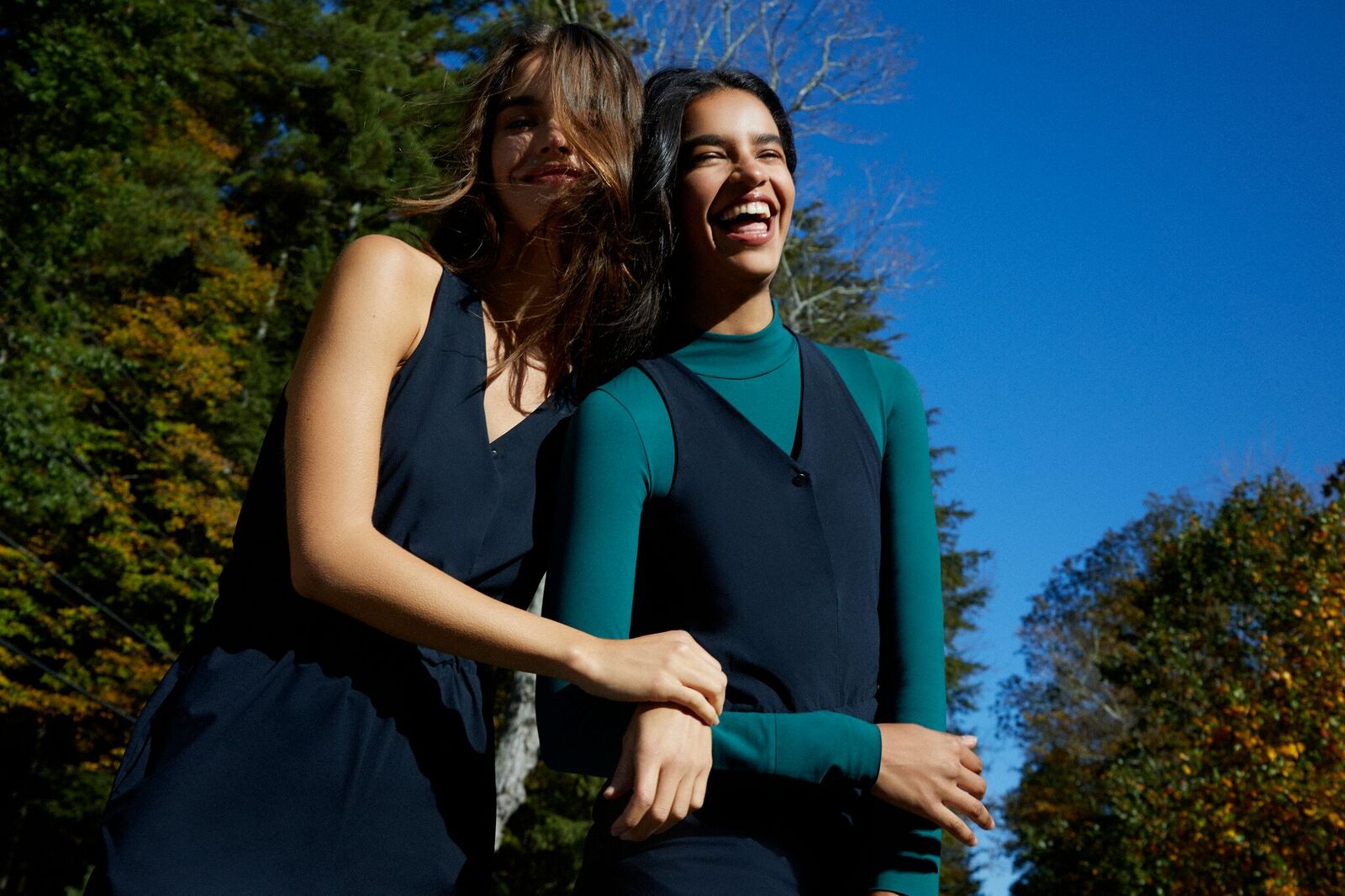 But you can breathe a sigh of relief, as the Something Borrowed shirt is making a triumphant return; it's back in white (the best seller) and new colors are here, including steel blue, midnight and black. Aday's take on a business casual button-down is machine washable and wrinkle free, which means it won't sit in a dry cleaning bag for months. "We love white dress shirts so much but it's frustrating and terrible for the environment to send them off to dry clean after one or two wears," Faulhaber told the Observer.
It's all very Marie Kondo. "Each new design is made from fabrics that work harder, last longer and feel incredible. A single piece can be worn in multiple ways proving that quality wins over quantity," Faulhaber explained.
Aday knows their customer doesn't have time to go to the dry cleaners or the dressmaker, which is why their designs include double-sided fabrics, invisible trims and self-hemming. "Our core customer is millennial, she is likely a working woman, if not an entrepreneur," He agreed, calling her the "global 'knowmad.'"