This might not come as a surprise, but Alessandra Ambrosio knows how to make an entrance. Last night, for example, the Brazilian supermodel casually arrived at a Miami bash via a sleek boat. She sultrily posed in a fiery red Antonio Berardi gown, as hundreds of iPhone wielding partygoers documented every moment of her evening cruise, down to the moment when a crew of besuited gentlemen helped her elegantly step foot on land.
That's part of the reason why the longtime Victoria's Secret Angel was chosen by Omega as the face of the refreshed Aqua Terra collection. She's clearly in good company, as sje joins Eddie Redmayne as the ambassador for this waterproof watch.
The Swiss watchmaker gathered some of their most dedicated collectors, alongside a slew of youthful influencers and Miami scensters to celebrate the Aqua Terra models that have been tweaked and updated for 2017.
The watch was first introduced in 2002 and has become a central style for the Omega brand, so naturally, the changes in design were subtle—new symmetrical cases, diamond indexes, a cone-shaped crown and dials that are glossy or shimmering. On each watch model, the date window was moved from three to six o'clock and the "water-resistance" indicator was moved from the face to the caseback. The watches are now produced in Omega's new Swiss factory, where the models are assembled by a staff of nearly 300.
"This is a new watch, [which] also has tradition behind it," said Raynald Aeschlimann, CEO of Omega. "It's a challenge because we're not developing a totally new product; we have a base, we have a DNA [and] we know what our customers want. We have to bring it to the next level by changing small details."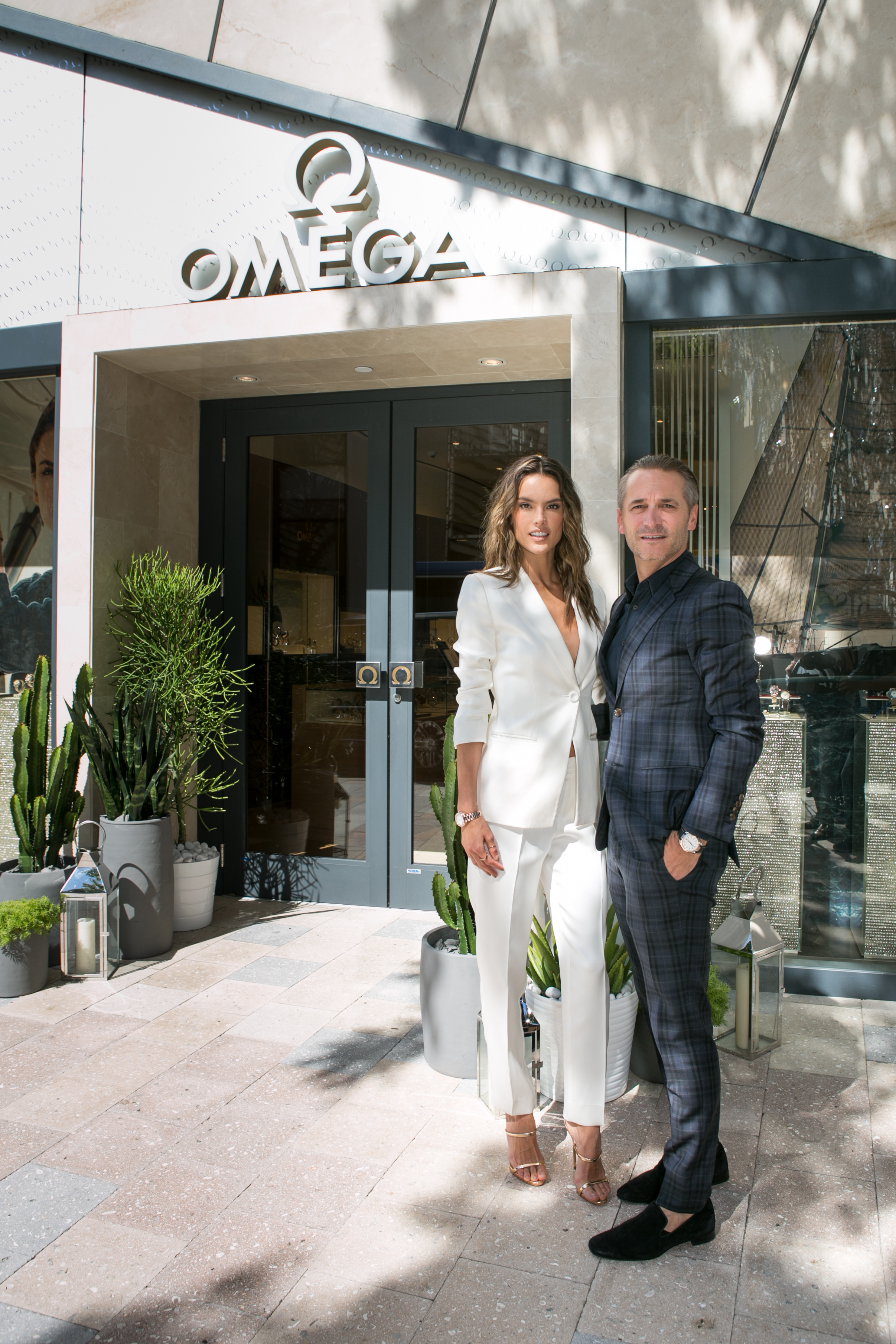 The inspiration for the design tweaks came from input made by various women all over the world, ranging from the ones working in the Omega offices to the sales associates stationed in their 150 stores—plus the ladies shopping in those boutiques. And, of course, the famous ambassadors that front the brand's campaigns—Cindy Crawford and her daughter Kaia Gerber, Nicole Kidman and Ambrosio—offer insight on what they think about the designs.
"Like Kaia, we're always talking to her. And by the way, she likes really small watches," said Aeschlimann. He seemed surprised that Gerber would be into such delicate timepieces since the burgeoning supermodel hails from Malibu and spends a lot of time with her older brother, Presley (who is, in fact, also an Omega ambassador).
As it turns out, Ambrosio is an enthusiastic champion of the brand, as she told the crowd that she cried upon being offered the plum gig. She first started working with the brand during the Rio Olympics and has grown to love what Omega stands for. The feeling, it seems, is mutual; Aeschlimann feels that she's a great fit to embody the young, dynamic and fresh vibe of the redesign.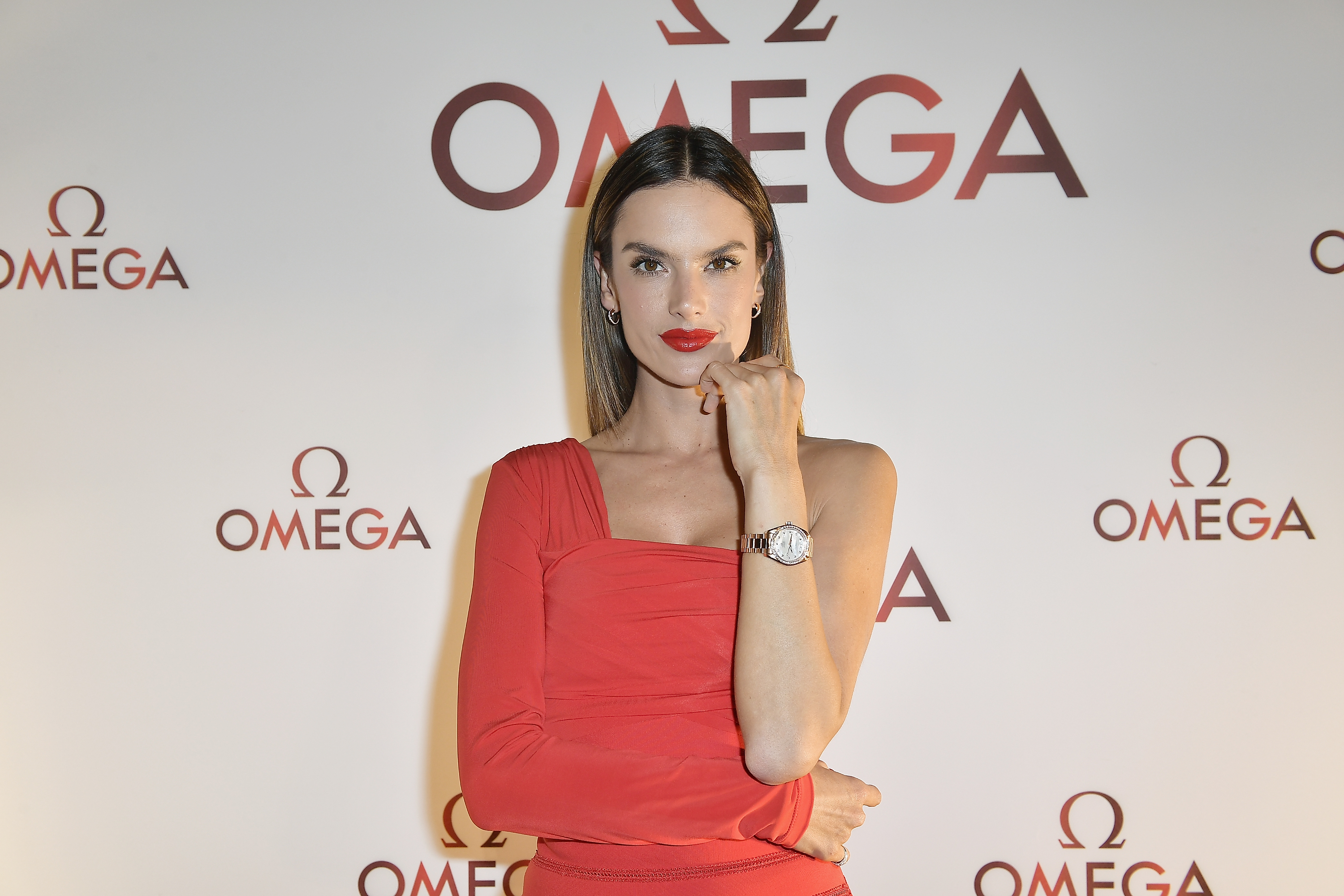 Last night, Ambrosio was wearing the Seamaster Aqua Terra Co-Axial Master Chronometer, studded with diamonds and finished off with a mother of pearl face, that comes with a $33k price tag. "As much as it's a sports watch—it goes underwater and is made to be worn on the seas—it's so classic and so chic that you can wear it from day to night. All the touches they put in are so beautiful, like the mother of pearl, the diamonds," she told Observer.
While this watch might be a bit over-the-top to dive into the ocean with, it was perfectly fitting for a night of sipping champagne at a modern manse, on Miami's chic Hibiscus Island.