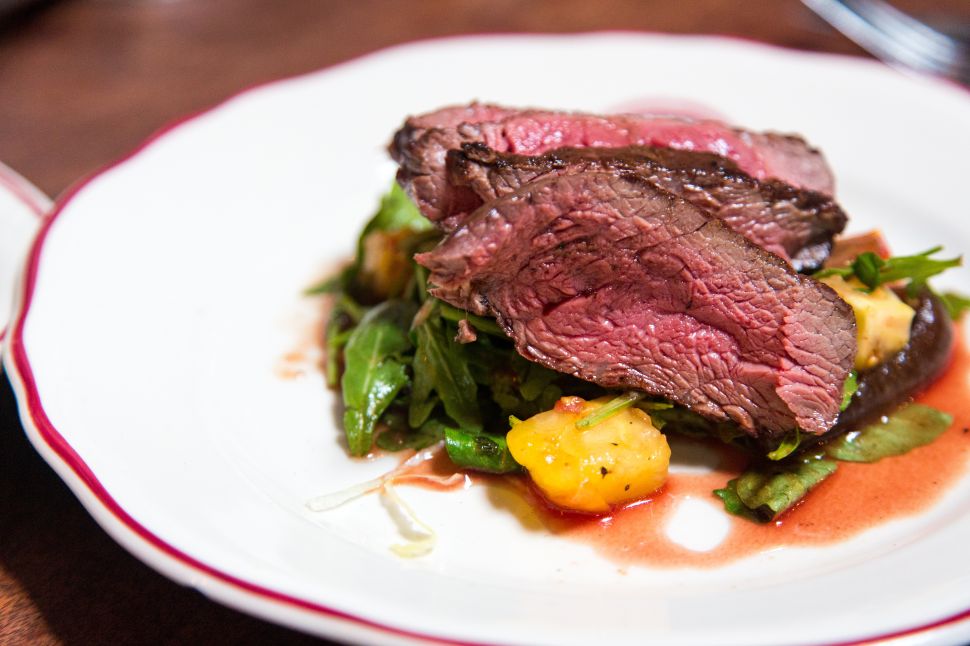 On Wednesday, JD.com, the second largest online retailer in China, struck a $200 million deal to import beef from Montana ranchers over the next three years.
The deal, facilitated by the Bank of China, was closed on the day President Donald Trump visited Beijing. ABC News estimates that that represents 90,000 head of cattle at market value.
It is a significant step for American beef to re-enter China after a 14-year ban. The timing also seems prime, as China's appetite for beef has risen, and supply-demand gap has widened. But, after more than a decade, regaining appeal with Chinese consumers might take longer than expected.
The U.S. used to be China's largest beef supplier. In the late 1990s, American steakhouses were a popular, although quite pricey, choice for fine dining in urban China. Then, in 2003, following an outburst of mad cow disease (Bovine spongiform encephalopathy) in the U.S., the Chinese government halted U.S. beef import completely in January 2004.
At the time, the U.S. accounted for two-thirds of China's beef import.
Over the 14-year ban, China has turned to Australia, New Zealand and Brazil for the majority of beef import.
Beef is a scarce, rather supplemental, meat in China, making up for roughly 10 percent the country's diet. In recent years, with increasing rates of urbanization, demand for beef has soared, significantly pushing up the price. Between 2007 and 2013, the cost of beef increased 18 percent annually, public records from the China Agriculture Ministry show.
But American beef now appears even pricier than the laws of economics should allow.
NPR reported that in a upscale supermarket in Shanghai, one pound of USDA Prime ribeye sells for nearly $60—thirty percent higher than the best steak from Australia in the store.
Shop owners told NPR this is due to both a limited supply and high tariffs. China currently imposes a 12 percent tariff on U.S. beef, compared to only four percent on beef from Australia and New Zealand, thanks to China's favorable trade agreements with these two countries.
Craig Uden, president of the National Cattlemen's Beef Association, wrote a column for The Wall Street Journal this week, emphasizing the importance of Asian markets to American ranchers. "Once market share is lost, it is not easily recovered. It took years for the U.S. beef industry to regain access to Japan, South Korea and China," he wrote.