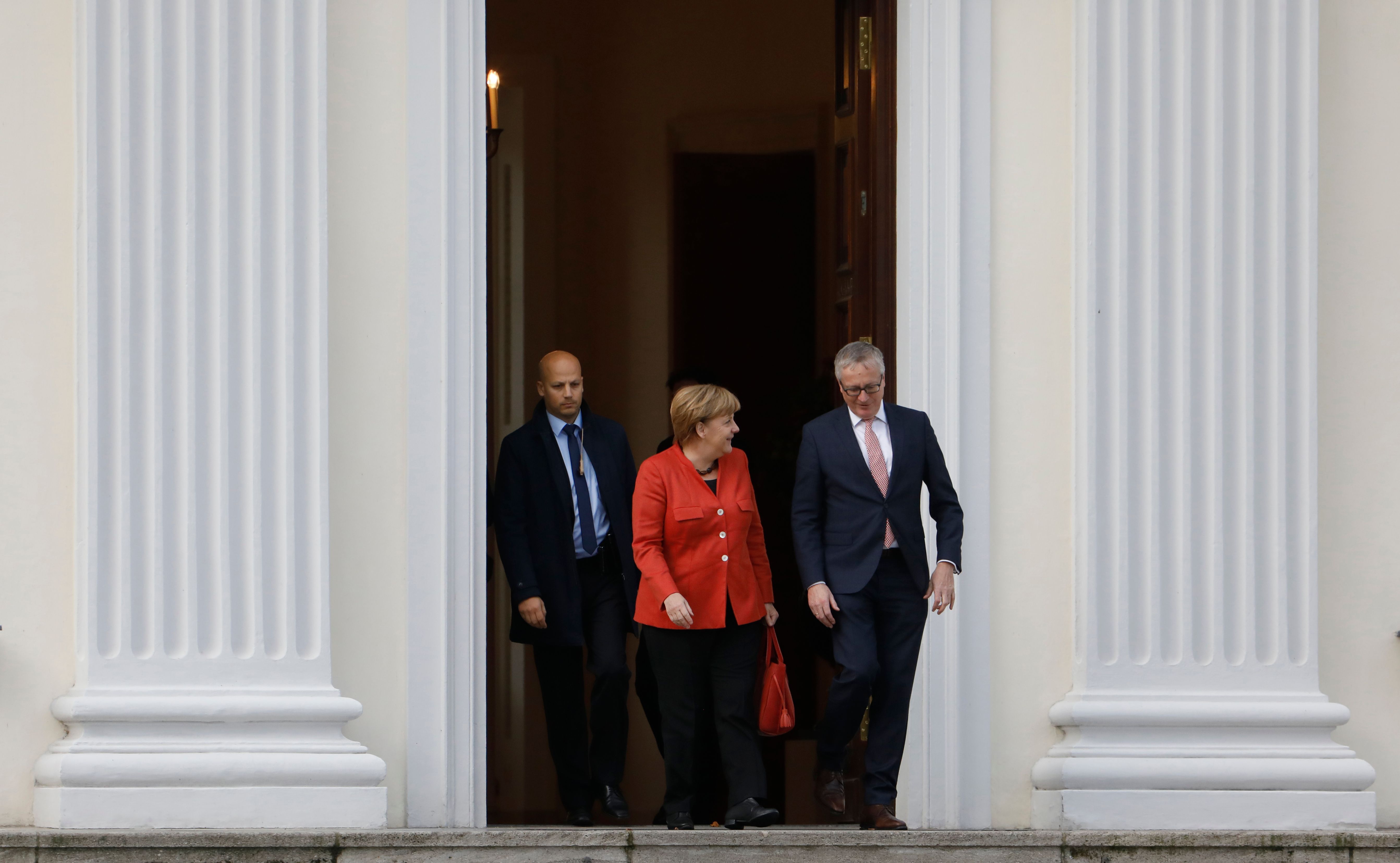 Negotiations between the quartet of political parties trying to iron out a solution to Germany's crisis—led by Chancellor Angela Merkel—broke down over the weekend when Christian Linder, chairman of the business-minded Free Democratic Party (FDP), announced they were pulling out.
Under way since national elections two months ago when Merkel and her party, the Christian Democratic Union, emerged victorious from the Parliamentary elections, the talks were seen as a way for Merkel to flex her well-known diplomatic prowess.
But Linder surprised and confused everyone with his gambit, essentially citing irreconcilable differences. Theories abound as to the reason for his decision, among them that he was never serious about negotiating terms for Merkel to lead because he hoped for new elections and envisioned winning power himself. (Snap elections will now be scheduled since the political talks failed.)
According to Politico's European edition, Linder said his party wasn't afraid of new elections, giving the impression that he was already looking past the political negotiations that he just brought to a grinding halt.
"The FDP has all the time in the world," Linder said, as reported by Politico.eu. "I can't help it if others are getting impatient. We will only sign off when we can say: This is responsible. It makes no sense to form a government that isn't stable and is constantly fighting."
Wilkommen zu Politik, Herr Linder. (Welcome to politics, Mr. Linder.)
For Merkel, who is looking to lead her fourth term and is viewed as an icon of Western democracy, the collapse of the negotiations signal the "end of (her) style of governing," reported the German magazine Der Spiegel.
Germany is Europe's political and economic anchor. With Brexit in the U.K., Catalonia's independence attempt in Spain, and immigration becoming a massive problem in Italy and Greece, Europe can ill afford to have a dysfunctional Germany.
According to The New York Times, Merkel remains optimistic in regard to forming a majority government.
"But if forced to choose, Ms. Merkel said, she would prefer to go through new elections rather than try to lead a minority government," the Times reported, quoting Merkel from a German broadcaster as saying, "I don't want to say never, but I am very skeptical, and believe that new elections would be the better way forward."
The spirit of the talks were corrupted because two of the parties involved in them preferred going back to the ballot box over negotiating power-sharing arrangements.
With the collapse of the coalition talks and a snap election all but certain, Europe's biggest economy and center of stability is entering uncharted territory just as the continent awaits Berlin's direction on a host of tough issues.
Germans will determine that direction in the snap elections. Let's hope, for Europe's sake, that choice is clearer than it was two months ago.
Les Neuhaus is a National and International Politics contributor for the Observer. Follow him on Twitter @LesNeuhaus