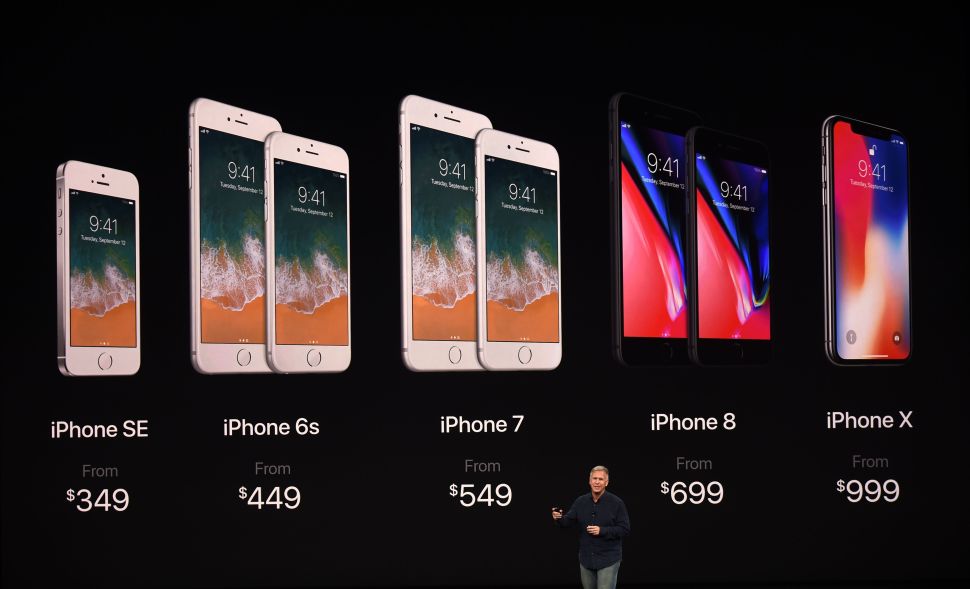 The iPhone screen keeps is getting bigger and bigger—to the point where it's likely to bend. Wait. A flip phone?
Last Thursday the U.S. Patent & Trade Office made public a patent application by Apple—to do with electronic devices with flexible displays, Fortune reported.
Apple actually submitted the application in September, and it's currently under review, a spokesperson for the Patent & Trade Office told Observer.
Such devices will have a foldable region of the display that comprises of multiple layers of material. The bending is enabled by an optically clear adhesive and shape memory alloy, or amorphous metal.
"The flexible display may have a bending region that allows the display to bend along a bend axis when the device is folded," Apple said in the patent application.
The flexible displays can be applied not just to cell phones, but also computers, tablets and everything with a display screen.
But the iPhone seems a probable first device for the technology, as the recent generations of iPhone have outgrown the size of standard pockets. U.K.'s Dailymail reported Apple will likely issue the first foldable phone in 2018.
Apple hasn't immediately responded to a media inquiry by Observer.
The first generation of the iPhone was 3.5 inches. It had stayed the same size for five years, while competitors like Samsung were pushing for smartphones with much larger displays. Apple finally caught up with the trend in 2012, launching the 4.87-inch iPhone 5. It was also the first iPhone after Steve Jobs' passing away. Since then, the iPhone has grown to 5.5 inches (iPhone 7 Plus).
Apple isn't the first to think of folding smartphones. In 2013, Japanese electronics maker NEC issued a dual-screen phone with two 4.3-inch displays that can be folded into one. But the idea was nothing more than attaching one screen next to the other; the folding portion doesn't have any display. Apple is trying to erase this block line.
Samsung is also said to be researching flexible screens for its Galaxy phones, Fortune reported.
It will be a surreal moment with a dash of nostalgia when you flip open a new iPhone with a seamless screen.