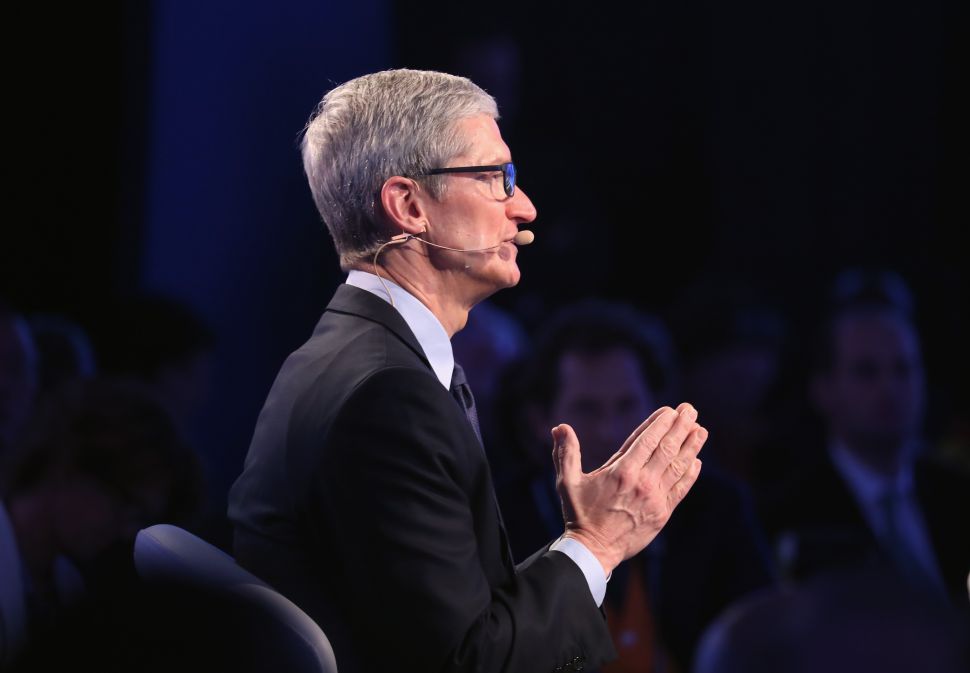 Apple (AAPL) had a record quarter. In the company's fourth fiscal quarter ending September 30, revenue rose by 12 percent to $52.6 billion; profit hit $10.7 billion, a 16 percent increase over last year; 418 million people visited Apple retail and online stores; and international sales accounted for 62 percent.
Apple introduced three new iPhones in the past quarter. Analysts were eager to hear CEO Tim Cook comment on the prospects of iPhone 8, iPhone 8 Plus and iPhone X in particular, with rumors around manufacturing delays and falling demand in key markets. On yesterday's investor call, three analysts asked about China; unfortunately, Cook didn't offer many details on the iPhone beyond the company's all-strong financial performance.
Overall, Asian market saw strong growth despite falling demand in China for the new iPhone 8 and iPhone 8 Plus, which prompted local retailers to discount the phones up to 20 percent, South China Morning Post reported yesterday.
Cook said emerging markets performance was even stronger when you take out China. "Revenue from emerging markets outside of greater China was up 40 percent, with great momentum in India, where revenue doubled year over year," he said in yesterday's call.
Two small markets—Hong Kong and Japan—saw a decline in total sales. Japan sales declined 11 percent from a year ago.
Cook highlighted a massive jump in Apple's service products. Subscribers for Apple Music increased 75 percent from a year ago, contributing to a total service subscriber count (including iCloud and other services) of 210 million. "Streaming helped Apple turn the corner on music," Maestri said.
Sales for the Apple Watch increased by 50 percent. Cook said Apple's wearable product sector alone is the size of a Fortune 400 company.