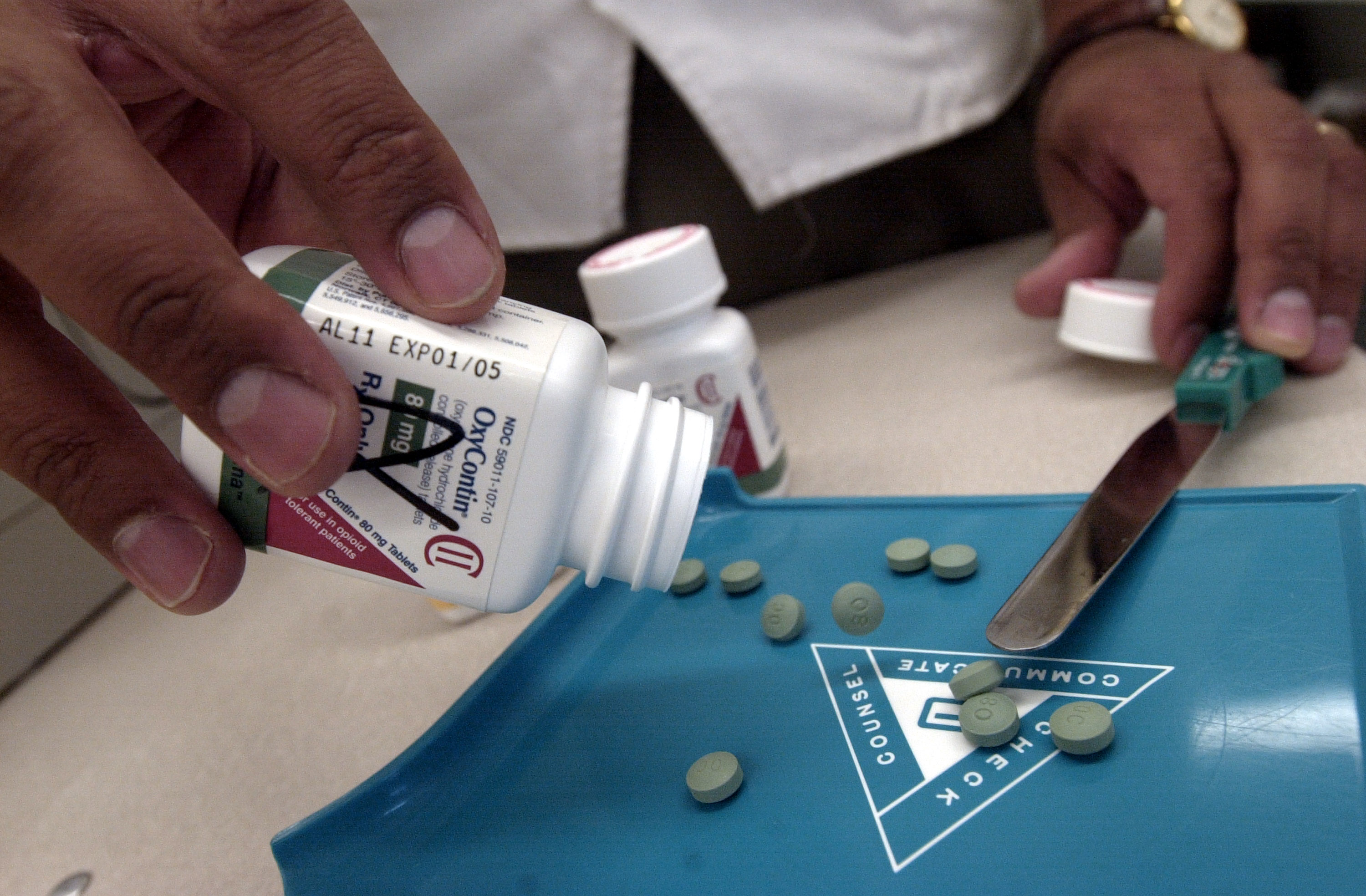 On Oct. 26, President Trump declared the opioid crisis a public health emergency. Several weeks earlier, New Jersey filed suit against opioid manufacturer Insys Therapeutics, which makes the powerful fentanyl-based drug Subsys, and this week it filed a lawsuit against Purdue Pharma, the makers of OxyContin.
The president's declaration and the New Jersey lawsuits come as opioid-related deaths have skyrocketed in New Jersey. The confirmed heroin and opioid death toll in the state increased to more than 1,000 in the first half of 2016 alone, compared to 840 in all of 2010.
Drug overdose deaths involving opioids have surged across the country. Below are several statistics from the Centers for Disease Control and Prevention that highlight the gravity of the problem:
Every day, 91 Americans die from an opioid overdose.
More people died from drug overdoses in 2014 than in any year on record. More than six out of 10 of the fatal overdoses involved an opioid.
Since 1999, the rate of overdose deaths involving opioids — including prescription painkillers and heroin — has nearly quadrupled.
From 2000 to 2015, more than 500,000 people died from drug overdoses.
Several factors have caused opioid-related overdoses to skyrocket, including an increase in prescriptions for the potent pain killers. Since 1999, the number of prescription opioids sold in the U.S. nearly quadrupled. However, there has not been a significant uptick in the amount of pain that Americans report.
In 2013, doctors wrote nearly a quarter of a billion opioid prescriptions, which is enough for every American adult to have his or her own bottle of pills. Opioids are also increasingly prescribed for chronic pain, even though they have not proven to be an effective long-term solution.
Role of Pharmaceutical Companies
According to the National Institute of Drug Abuse, 80 percent of new heroin users began their addictions by misusing prescription pain medications. Subsequent investigations into why opioid drugs are so widely prescribed and misused have raised questions about the marketing tactics of pharmaceutical companies.
For instance, although Subsys is approved by the FDA to treat breakthrough pain experienced by cancer patients, the company widely marketed the powerful drug as a treatment for pain associated with a range of chronic conditions, including back and neck pain. States like New Jersey also maintain that doctors received financial incentives, such as expensive meals and sham speaking fees, for prescribing Subsys to non-cancer patients for off-label uses.
"The conduct alleged in our lawsuit is nothing short of evil," New Jersey Attorney General Chris Porrino said in a statement announcing the Insys lawsuit. "Knowing full well it was putting lives in peril by pushing for broad based consumption of a highly-specialized and incredibly powerful prescription drug — a form of fentanyl approved only for treatment of pain-racked and opioid-tolerant cancer patients — Insys allegedly forged ahead and did it anyway."
Overall, Insys turned a profit of $74.2 million from the sale of Subsys in New Jersey between 2012 and the third quarter of 2016, according to the attorney general. The complaint against Insys includes three counts alleging violation of New Jersey's Consumer Fraud Act and one count alleging violation of the New Jersey False Claims Act. The suit seeks the maximum civil penalties for each violation of the Consumer Fraud Act, and seeks treble damages for violations of the False Claims Act.
"We contend that the company used every trick in the book, including sham speaking and consulting fees and other illegal kickbacks, in a callous campaign to boost profits from the sale of its marquee drug Subsys," Porrino said.
Insys recently agreed to pay $4.45 million to resolve charges brought by the Illinois attorney general that it deceptively marketed its opioid pain medication. The U.S. Department of Justice is also conducting its own investigation.
Ultimately, the opioid epidemic is a complex issue that will require a number of different "solutions." Lawsuits may not necessarily change the questionable business practices of big pharma, but they can generate large monetary damages that can then be used to provide addiction treatment and prevention efforts.
Donald Scarinci is a managing partner at the law firm Scarinci Hollenbeck.