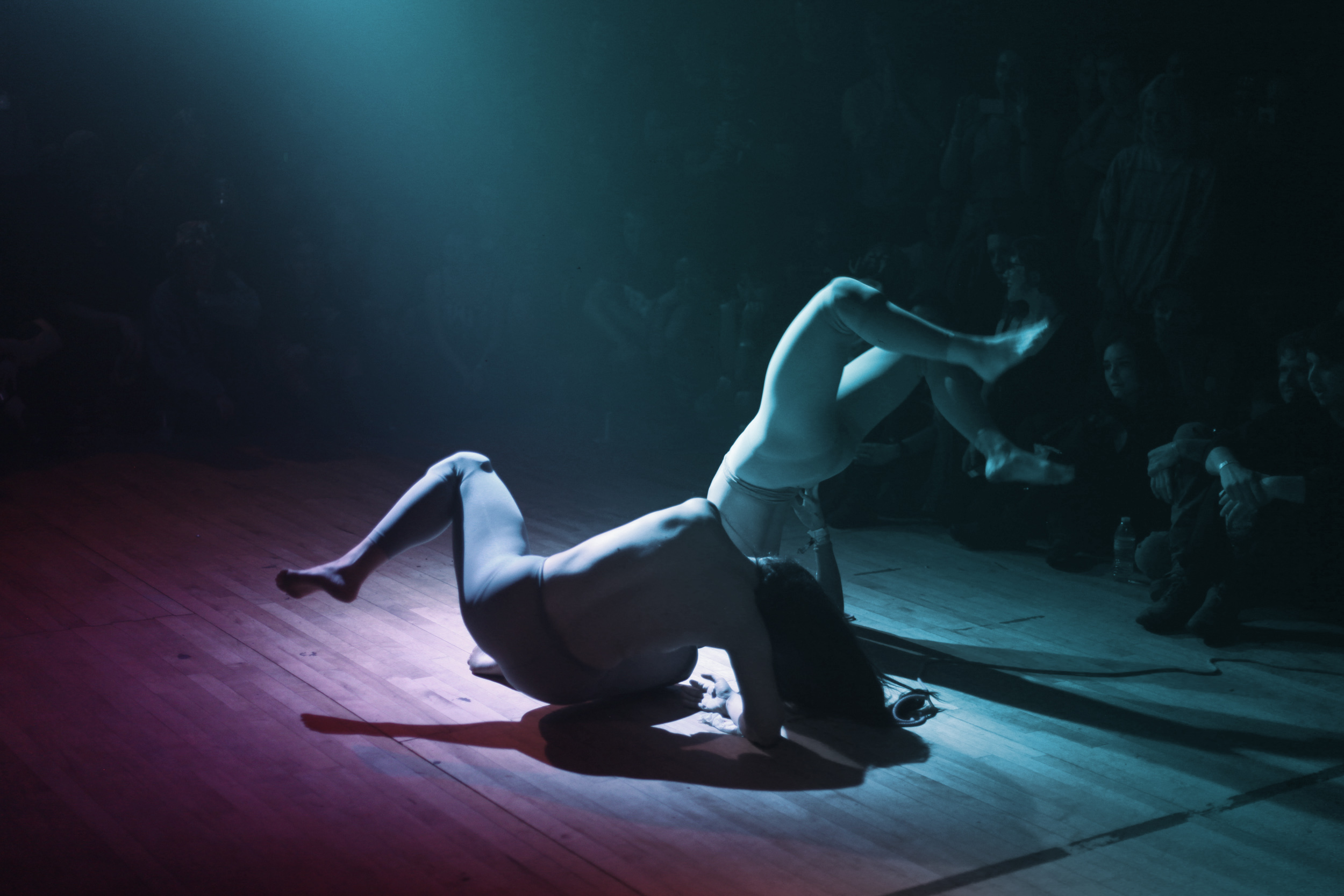 It is possible to spend a very busy week at Art Basel Miami Beach, without setting foot in a fair, gallery or any other space where art is the center of attention. While it's certainly encouraged to soak up some art in Miami—along with Vitamin D—it's not required by any means. There are, after all, various other cultural events taking place across the city, from December 4 to 10.
Might we suggest hitting up a fashion party or five? Quite a few big name brands will be present this year, to set up shop in a South Beach hotel to flex their artistic muscle or celebrate their latest boutique in the Miami Design District. Here are the biggest fashion events taking place in Miami during Art Basel, that you probably didn't get invited to. Yes, all of these events are closed to the public—but most of them link to an ongoing exhibition or a shoppable collection, so while you might not get a free glass of champagne, you can still cash in on all the necessary Instagram opportunities.
Van Cleef & Arpels Boutique Opening
The dazzling crown jewel of the Miami Design District is undoubtedly the new Van Cleef & Arpels boutique, dreamed up by the esteemed Jouin Manku agency. Design duo Patrick Jouin and Sanjit Manku are the masterminds behind a number of other Van Cleef & Arpels boutiques—plus the restaurant atop the Eiffel Tower and the Plaza Athénée in Paris—so you can expect a major French touch on this Miami shopping experience.
The two-level space is total jewelry haven, awash in hues of light grey, across stone details, the plush carpet and the lacquered panel walls. Equipped with a lounge area, a library and even a bridal bar, this is an ideal place to scoop up a diamond ring for you or your beau. The exclusive opening party for the boutique, set to take place on December 4, will host a special crowd of VIPs and will feature a surprise live performance, alongside lots of sparkly baubles.
W Magazine Parties Hard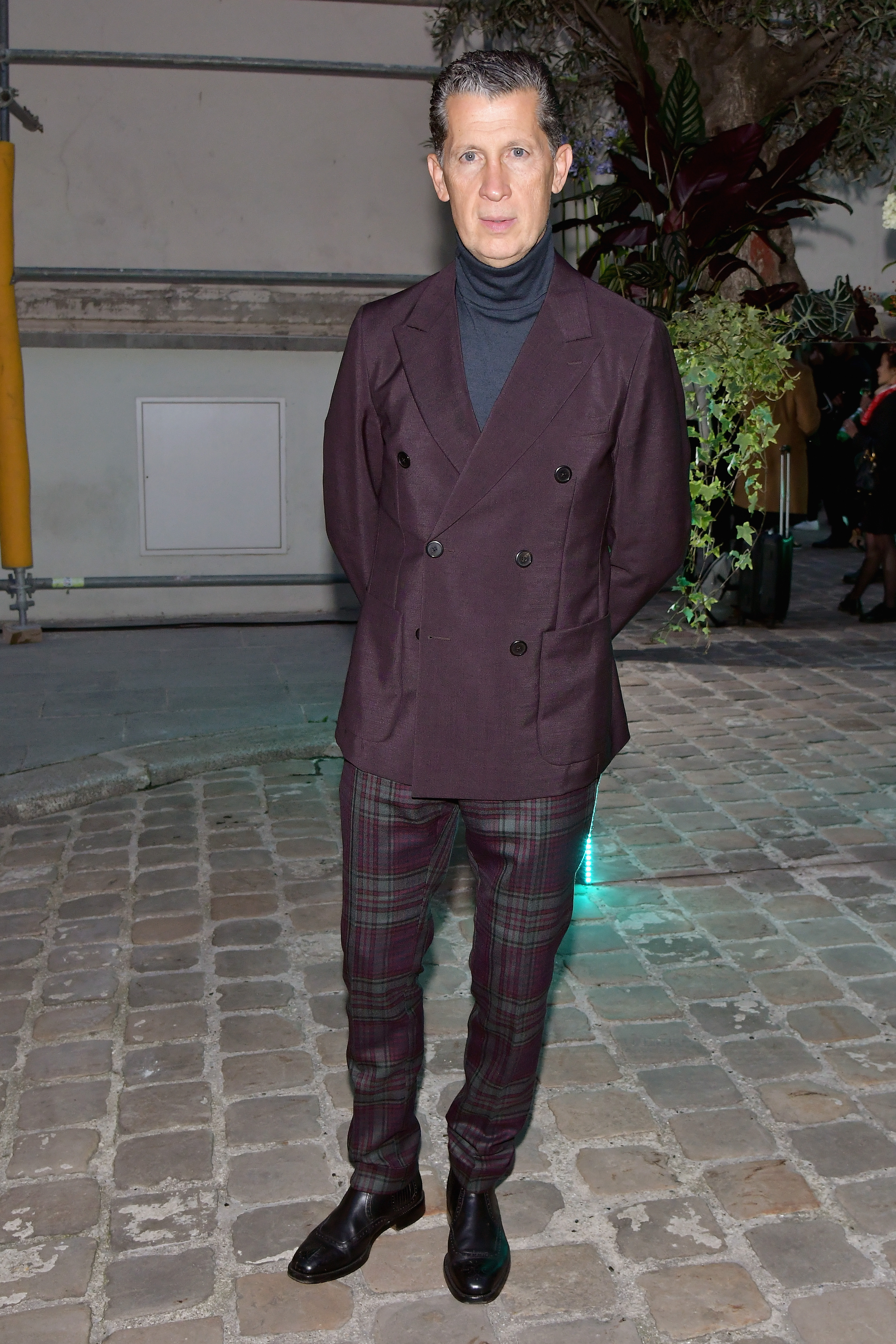 It looks like W editor-in-chief Stefano Tonchi is in for a busy week at Basel, as the glossy is hosting not one, but two events. First is a celebration for the opening of the Institute of Contemporary Art Miami on December 5. Tonchi will be hosting a preview of the space, alongside Petra and Stephen Levin, to celebrate ICA Miami's arrival and the "The Everywhere Studio" exhibition. A select crowd will then head to a chic South Beach manse to continue the festivities, over a private dinner.
Just two days later, on Thursday, December 7, W will raise a glass to the next wave of collectors in art, fashion, music and design. Pull out your best pair of shades, because Oliver Peoples is co-hosting the bash, which will take place at The Nautilus Hotel.
COS and Studio Swine Enter a Bubble
For an experience that's equally as appealing IRL as it is on Instagram, check out the COS installation at Design Miami, created in collaboration with Studio Swine's Azusa Murakami and Alexander Groves.
Having first debuted at Salone del Mobile in Milan (and having won the Most Engaging Exhibit Award for Milan Design Week), the "New Spring, Miami" installation centers around a sculpture that releases mist-filled bubbles; the bubbles burst upon contact with skin, but simply bounce off of textured fabric. Check out this video for visual proof. The installation will be fêted at a VIP party on December 5 and will be open to the public in the days that follow.
According to Studio Swine: "We wanted to encapsulate a lifespan of emotions in an instant. To create a multisensory experience that was fleeting, but in its time evoked joy and vitality, if only to remain as a memory." Well, it's only fleeting if you don't capture the installation on your iPhone.
Gucci and Artsy Pair Up
Everyone's favorite Italian brand has teamed up with Artsy on a multi-artist installation, which features the work of Whitney Biennial alums Jillian Mayer, Samara Golden and performance art collective, FlucT, among others. They're kicking off the partnership, called Artsy Projects Miami, with a party at The Bath Club on December 6 that is sure to be a star-studded affair; Devonté Hynes is confirmed as the musical guest.
If Alessandro Michele didn't send you a personal invite for this Basel bash, make sure to stop by The Bath Club on December 7, when the installation will be open to the public.
Elevated Arts and Crafts With Loewe's Jonathan Anderson
The third installation of the Loewe Foundation's Chance Encounters will be taking over the brand's Miami store at the very start of Art Basel. On Tuesday, December 5, the Miami Design District boutique will host an opening reception to showcase Sara Flynn's ceramics, Richard Smith's paintings and Lionel Wendt's photography.
"Art and craft are always at the center of my creative process and these exhibitions are an exciting way of exploring artists that are important to me," Loewe designer Jonathan Anderson explained. "I love the unexpected things that happen when people from completely different worlds are brought together, the antagonism can create something completely new."
Pay the shop a visit by February 4, before this exhibition comes to a close.
Hit up the Webster…A Lot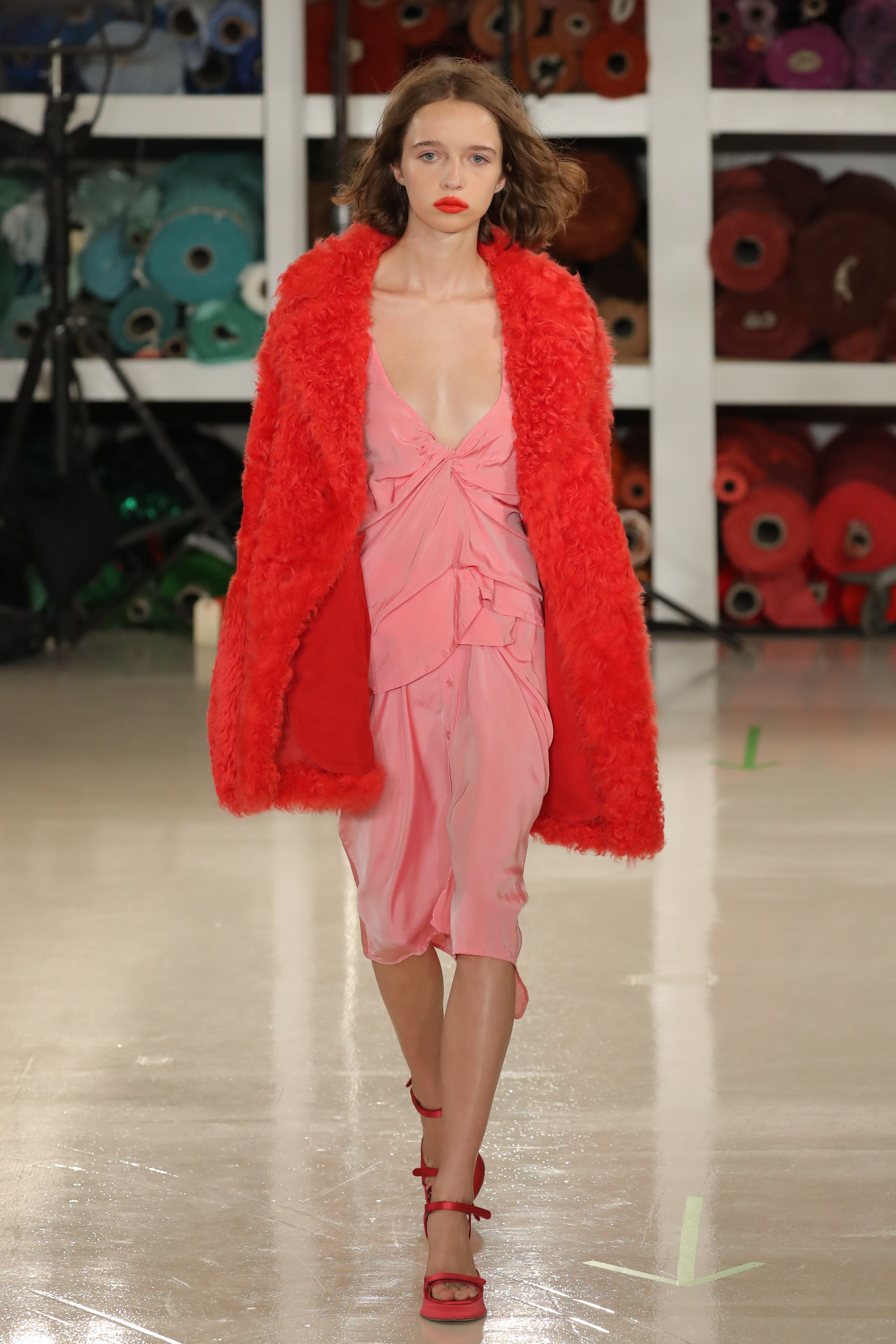 Known for his embrace of bold and beautiful colors, Sies Marjan designer Sander Lak will surely feel right at home on the streets of South Beach. So it's fitting that he will be hosting a party at The Webster, with the boutique's founder Laure Hériard Dubreuil and RxArt, on December 6. The reason for the celebration? Walter Robinson, who will be displaying one piece of his original artwork, which was inspired by Sies Marjan.
But Lak is hardly the only designer who will be throwing a bash at The Webster. Just one day later, on December 7, Italian designer Marco de Vincenzo will be debuting a capsule of clothing and shoes, in partnership with fellow Italian, artist Agostino Iacurci. Stop by the boutique to score some threads and kicks that are sure to be infused with a punch of Italian humor—and quite a bit of color.
Gigi Burris O'Hara, the designer behind Gigi Burris Millinery, will be hosting a "custom millinery experience" at The Webster. What does that mean? Simply put, Burris will be creating bespoke hats for her customers on December 6 and 7. It's bound to be a chic affair.
Do a Drive-By at TenOverSix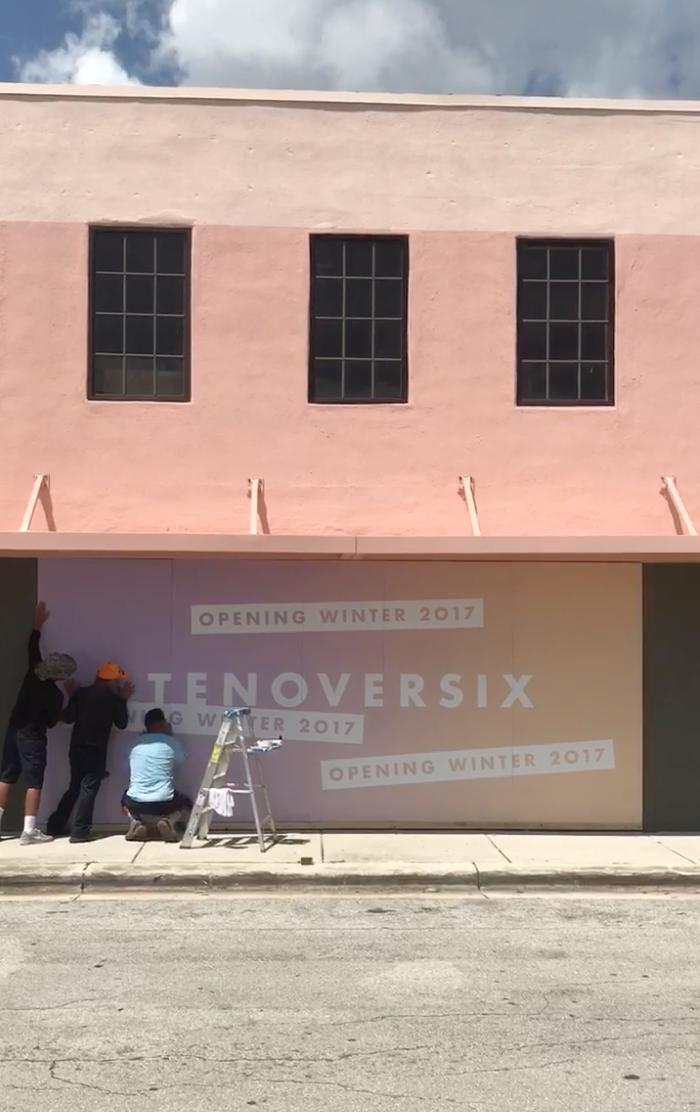 The Los Angeles shopping institution TenOverSix is relocating to Miami—but it's not officially debuting until February 1. However, the concept shop is hosting a soft opening from December 4 to 10, allowing avid shoppers to get a peek at the Little River boutique, a few months early. The preview of the shop will feature no clothes, but it will serve as a debut for artwork created by Andrew Kuo, aka Instagram sensation @earlboykins.
When the shop does open, expect plenty of exclusive collabs and tons of projects with artists, like Lizzie Fortunato jewels that will benefit the ACLU, Bari Ziperstein ceramics, photography from Hamish Robertson and custom pink leather jackets by Veda. In the meantime, peruse their recently revamped online shop for vibrant printed dresses from No.6, cool sweatshirts from Rodarte, creative knits from Dusen Dusen and modern Annie Costello Brown baubles.
Go Bowling With Public School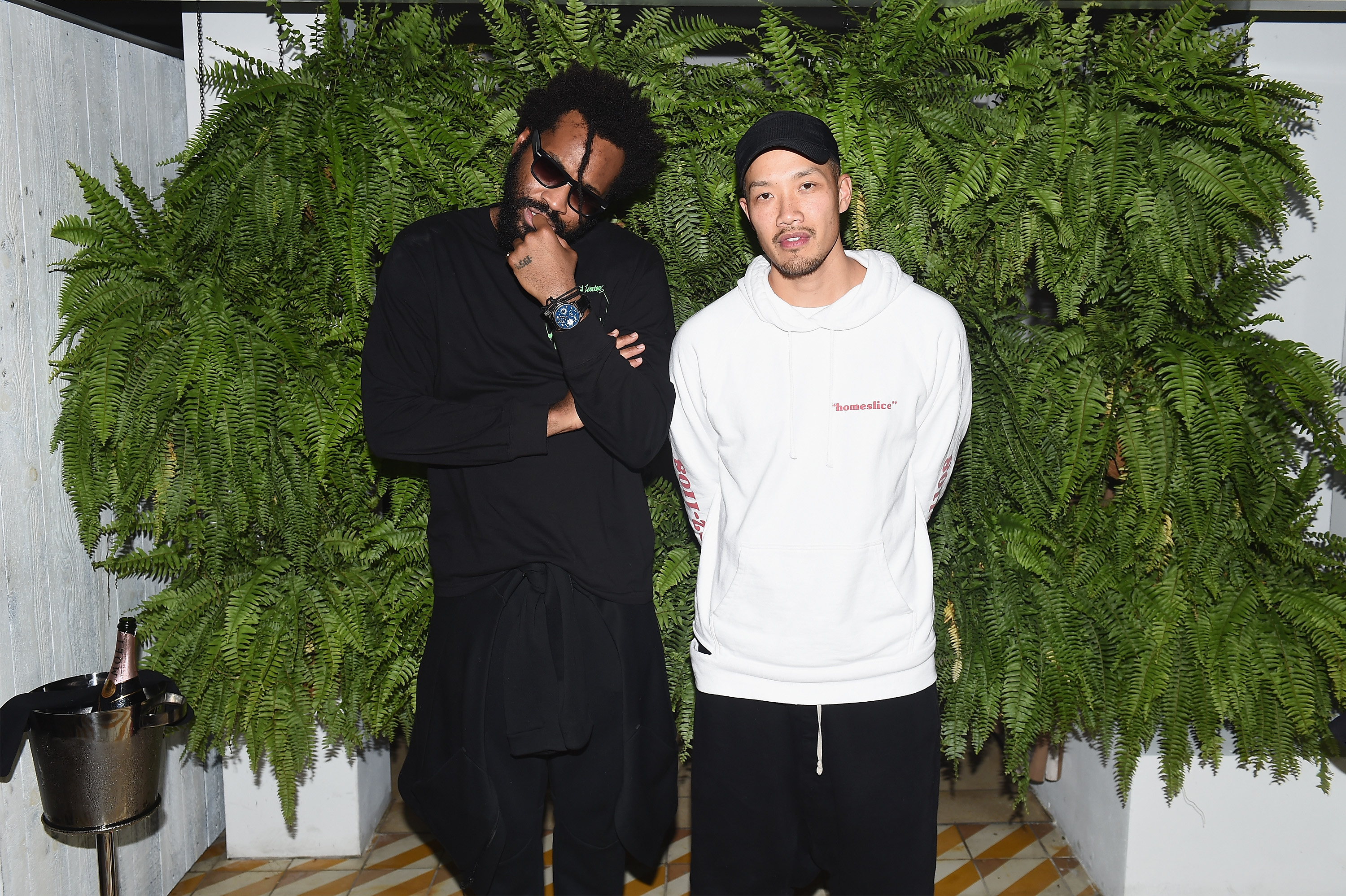 It wouldn't be Art Basel without a party (or five) thrown in the rainbow-colored bowling room of The Edition. This year, Public School will be bowling strikes on Friday, December 8, but for a good cause. They're launching an exclusive Edition t-shirt with Saks Fifth Avenue and all the proceeds will benefit the hurricane victims of Puerto Rico.
That's hardly the last you'll see of Public School designers Maxwell Osborne and Dao-Yi Chao during Art Basel; the duo is co-hosting a Surf Lodge pop-up at the W South Beach, from December 6 to December 8. The slew of invite-only events includes brunches, dinners and, of course, dance parties that will last until the wee hours of the morning. The public can get in on the Surf Lodge fun, by perusing Chow's exhibit of vintage Ralph Lauren streetwear, between the hours of 12 p.m. and 6 p.m.