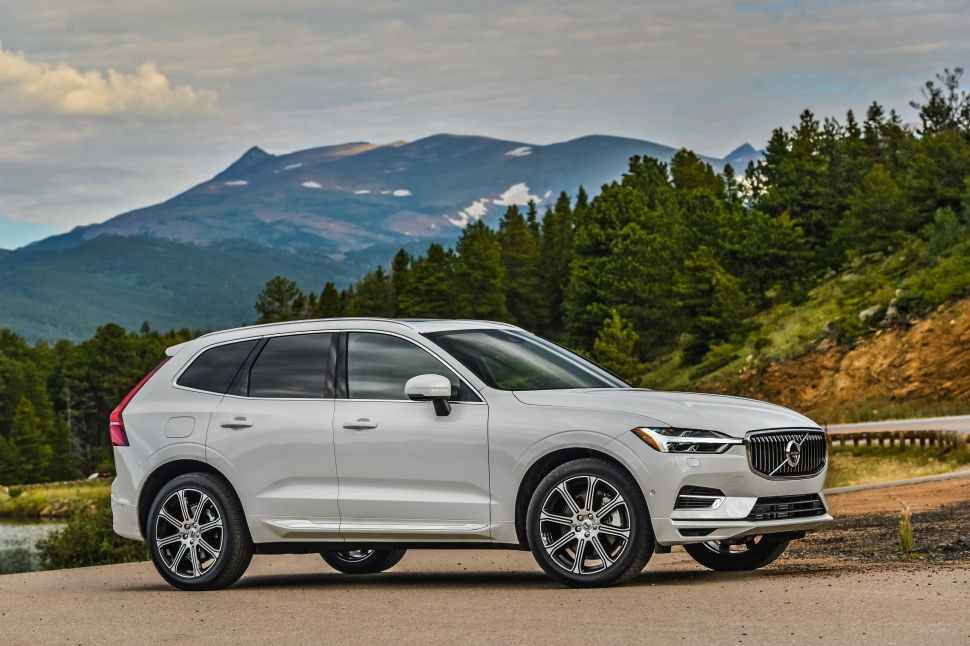 I've been waiting for years for the "car of the future" to arrive. Up until now the future has been mostly comprised of wonky infotainment systems designed to create freeway pile-ups and massive engines designed to blow the door off a bank vault. Since I started writing about cars six years ago, fatality rates have crept gradually, eerily up, and cars have just gotten dumber and dumber.
At last, though, with the 2018 models, it appears that the future is beginning to lurch into view. As I write this, a 2018 Mini Cooper Countryman sits in my driveway, plugged into my garage outlet. When the guy dropped it off, he said "it's a hybrid." In the past, "it's a hybrid" meant yet another Hyundai Sonata with an electric boost battery designed to squeeze 35 MPG out of the engine. Now, even the cute but lowly Mini can charge in three hours and get me 12 miles of pure electric—enough to scoot to the burger stand and back, twice.
If you discount Tesla (because who knows what the hell they're ever actually up to) Volvo, the Swedish company that is now owned by the Chinese, sits at the apogee of the coming wave of cars. When I went to Los Angeles recently on an ill-advised attempt to attend the World Series, I had the chance to drive the Volvo XC60 T8 E-AWD Inscription, which, despite a name that sounds like an early George Lucas movie, is an enormous SUV with a two-liter turbo-charged engine and a 10.4 kWh battery. It felt like the future to me.
The XC60 has all-wheel drive and 20-inch alloy wheels. Volvo claims it generates as much power as a Porsche Macan Turbo. It has an 18 MPG electric range and gets nearly 60 MPG gas and electric combined. That's in a monster car that can rip up to 400 horsepower and 472 pound-feet of torque. As fast as a Porsche and more fuel-efficient than a Prius equals the future. I didn't plug it in while I drove it; I was staying at my sister's and couldn't find the dental floss, much less the garage outlets. But the fact that I could park this thing in the special spots at the mall without guilt and with justification filled me with smug joy.
Volvo has long marketed itself as the maker of cars that will keep you safe. Of late, they've been boldly claiming that no one will die in their cars starting in the year 2020. I tend to doubt that claim—not out of any fault of Volvo's, but because our highways are asphalt rivers of death. But in the XC60, I felt as safe as I possibly could in any car.
Crawling along the 5, the 110, the 101, the 170, the 134, the 405 and whatever other garbage roads connect L.A. like clogged arteries, I was completely swaddled in Volvosity. The car has collision avoidance and automatic braking. It can detect pedestrians and large animals. If you activate all the safety features, which I always do, it keeps you in your lane automatically. In addition, for a $2000 add-on, this car has what's called a "convenience package," but I would rather call it a "keep you alive package."
For whatever reason, Volvo places "heated wiper blades" and "power folding second row seats" into the same package category as "Semi Autonomous Drive System," but somehow I don't think they're equally important. Basically, this car has "level 2" autonomy, which means "almost a robot driver in heavy traffic." When I was stuck on the Interstate—which happened fairly often during my test drive period—the car started and stopped for me, switched lanes when I put on the turn signal, and generally kept me from getting rammed by aggressive mergers. Then, when I needed to, I could floor the throttle and rocket into danger. The Volvo wasn't exactly nimble, because it's enormous, but it drove smaller than it looked.
I had the Inscription edition of the XC60, which in Swedish and Chinese translates as "fancy." It had gorgeous Nappa leather seats that blew cool air up my bum, and generally swaddled me with the illusion of prosperity, which is the whole point of cars like this. I listened to Beethoven symphonies on the "Concert Hall" setting of the Bowers and Myers stereo system all the way down to the casino at rush hour, and I didn't die once.
At $71,590, the XC60 electric plug-in hybrid Inscription is about $70,000 outside of my price range. But I did recommend it the other day to a wealthier friend who's looking for a great plug-in SUV. It was the first time I'd ever recommended a car that wasn't a Subaru to a potential buyer. I'll be recommending it a lot more in the future.
Neal Pollack is the author of ten semi-bestselling books of fiction and nonfiction, including the memoirs Alternadad and Stretch, the novels Repeat and Keep Mars Weird and the cult classic The Neal Pollack Anthology Of American Literature. For some reason, his byline has appeared in numerous automotive publications, including Car & Driver, Road & Track, and Yahoo! Autos. He lives in Austin, Texas, against his will.