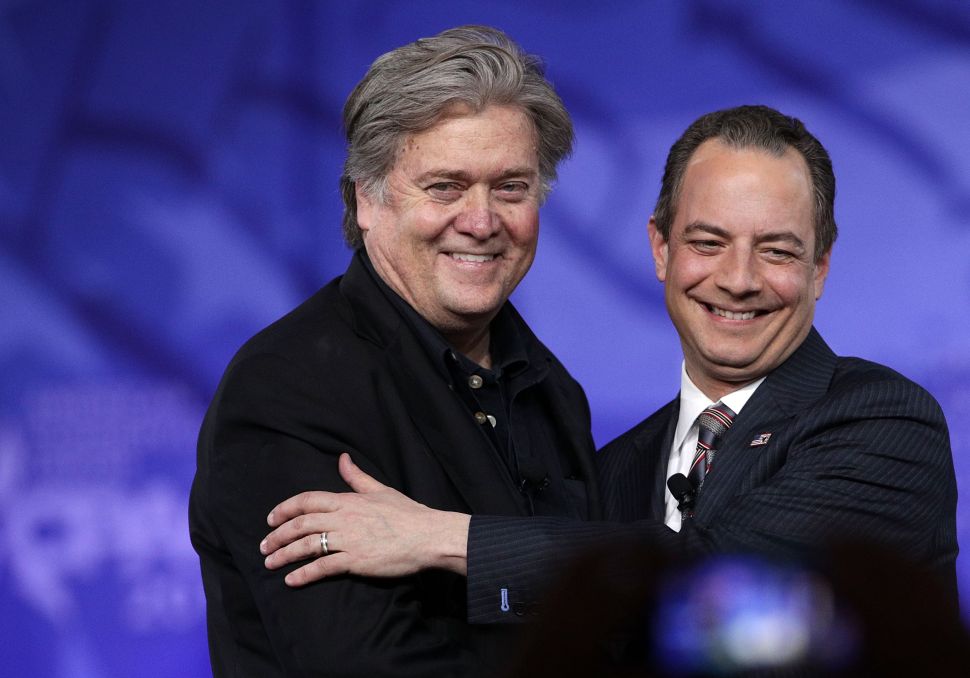 Rather than trekking to Congress, former White House strategist Steve Bannon had Congress trek to him. On Monday, National Republican Congressional Committee Chairman Steve Stivers (R-Ohio) and John Rogers, the organization's executive director, arrived at Breitbart's headquarters on Capitol Hill to discuss establishing a relationship.
The meeting comes during Bannon's full-frontal assault against Republican candidates aligned with Senate Majority Leader Mitch McConnell in the lead up to the 2018 midterm elections. Bannon has repeatedly called for McConnell's removal and is actively recruiting challengers to incumbent Republican senators.
Politico reports that the meeting lasted nearly 40 minutes and that Bannon pledged not to focus on unseating House incumbents in the 2018 midterm elections, only on ousting McConnell and McConnell's Senate allies. Sources told the outlet that the overall tenor of the meeting centered on how both sides could work together, and there was agreement that a Democratic House takeover could have disastrous effects for the Trump administration.