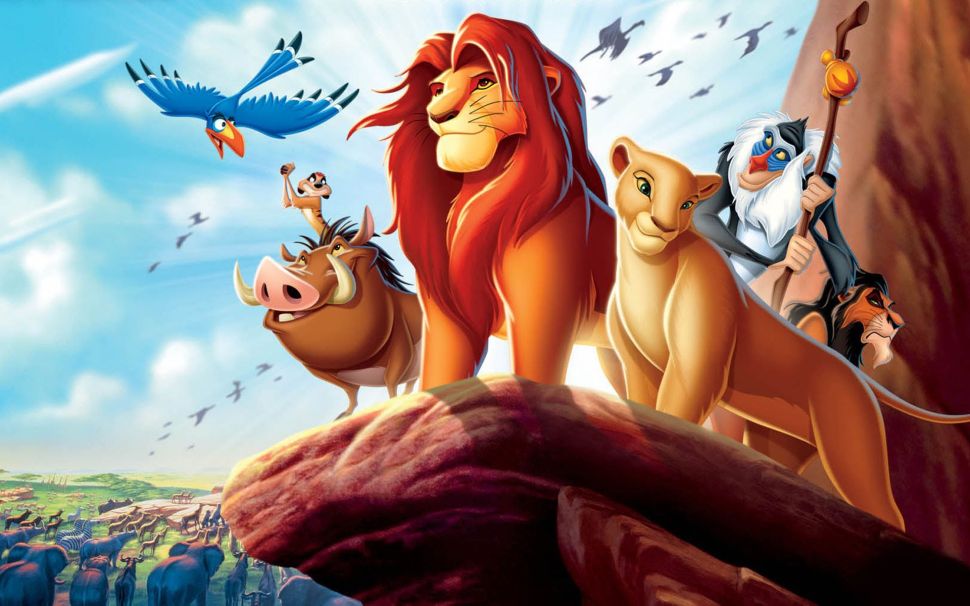 Disney and Pixar's Coco hits theaters today and is already drumming up some impressive box office numbers on the back of strong reviews. Is anyone really surprised? At this point, Disney has perfected the formula of producing entertaining and successful family friendly content. Put together a heartfelt and emotionally genuine story that appeals to both kids and adults and pepper in some great original songs and you got yourself an animated blockbuster. Heck, Coco is even about a kid who dreams of being a musician. It's those great tunes that really seal the deal.
But with so many films that employ this strategy, it's hard to know which Disney songs are the best of the bunch. Lucky for you, we've put together a definitive ranking of the top 10 animated originals from the Mouse House. To help with our ranking, we awarded each song a score from 1 to 10 in three categories and averaged the grades together. Special thanks to our amazing panel of judges.
The categories are:
Catchiness: can you shake and groove and sing along to this bad boy? Does it get stuck in your head?
Importance: how relevant is the song to the film's plot? Does it help with the development of a character?
Individualism: can it stand apart from the movie? If the song came on the radio while you were driving, would you change the station?
Get it? Got it? Good. Let's begin.
10. "You'll Be in My Heart" — Tarzan (8.1)
Cultural Cache Bonus: 2000 Best Original Song Oscars and Golden Globe Winner

Oh, Phil Collins. You amazing, majestic vocal angel. What did we do to deserve you?
"You'll Be in My Heart" spent a whopping nineteen non-consecutive weeks at No. 1 on the Adult Contemporary charts and reached No. 21 on the U.S. Billboard Hot 100. More importantly, the motherly love song is used to bookend Tarzan's development as a character from the time his adoptive Gorilla mother takes him in to when he discovers his old home and reconciles the two peoples within him. Pure beauty.
9. "How Far I'll Go" — Moana (8.1)
Cultural Cache Bonus: 2016 Best Original Song Oscars Nominee
Actress/singer Auli'i Cravalho is one talented teenager and Lin-Manuel Miranda's contributions don't hurt the song's scores either. The soaring mantra of Moana's protagonist is a beautiful depiction of her inner turmoil and one of the more enjoyable Disney songs in recent memories. Musically, it is also more than capable of standing on its own as its 286 million-plus views on YouTube can attest.
8. "You've Got a Friend in Me" — Toy Story (8.3)
Cultural Cache Bonus: 1996 Best Original Song Oscars and Golden Globe Nominee
There's no reason Randy Newman's nontraditional singing voice should work, but man does it ever.
Toy Story's soundtrack album only peaked at No. 92 on the Billboard 200 album chart, but was met with widespread acclaim (four and a half stars from AllMusic ain't too shabby). "You've Got a Friend in Me," in particular, was highlighted for its charm and warmth and has since gone on to become the entire franchise's main theme song.
Don't tell me you don't well up every time you hear those opening notes.
7. "I Just Can't Wait to Be King" — The Lion King (8.3)
Woah, our list's first curveball entry.
"I Just Can't Wait to Be King" doesn't have the same critical acclaim as several other Disney songs (or any fancy hardware), but it's an undeniable delight that charts out Simba's entire character arc. Without the arrogant and naive young Simba, how would we appreciate the regal and responsible adult Simba?
Also, we dare you to try and not dance to this track.
6. "Circle of Life" — The Lion King (8.5)
Cultural Cache Bonus: 1994 Best Original Song Oscars Nominee
Elton John is a national treasure and he isn't even American. That's how you know his composition work on The Lion King (and his Grammy-winning career) is something special.
"Circle of Life" is arguably the most beautiful entry on this list and reached as high as No. 11 on the charts in the U.K. and No. 18 in the U.S. It deftly sets up Disney's most iconic animated original and is one of the most enduring tracks in the studio's history. There's a reason why it has become the theme song for all of Walt Disney's Animal Kingdom as it's left quite the footprint on pop culture.
5. "I'll Make a Man Out of You" — Mulan (8.5)
Another dark horse on the list, "I'll Make a Man of You" is the most quote-worthy song of Mulan, easily a top five Disney animated film. The song is set to a training montage that sees our titular heroine win the respect of her comrades and commander. It's one of the most enjoyable scenes in the film and helped propel Mulan's soundtrack album to No. 24 on the Billboard 200 in 1998. It also contributed to the film's music being nominated for Best Original Musical or Comedy Score at the Oscars that year.
4. "You're Welcome" — Moana (8.6)
Hot take: "You're Welcome" is the catchiest song in Disney animated history. Yeah, that's right, we said it. Good luck not getting this song stuck in your head now (you're welcome).
Not only is "You're Welcome" one of Disney's most diverse offerings—exploring South Pacific legend with Polynesian influence—but it's also a surprisingly fantastic performance by Dwayne "The Rock" Johnson. How many professional wrestlers do you know that can belt out that tune?
The Moana soundtrack peaked at a scorching hot No. 2 on the Billboard 200 last year, bested only by The Weekend's Starboy and "You're Welcome" has nearly 260 million YouTube hits. The people have spoken.
3. "Can You Feel the Love Tonight?" — The Lion King (8.6)
Cultural Cache Bonus: 1994 Best Original Song Oscars and Golden Globe Winner
Pure perfection. This song has everything: humor, depth, a sky-high chorus and character development. It gives butterflies to both children and adults and packs more lessons about relationships into two minutes than years on this earth can teach you.
This song needs no further explanation, just watch the video above and enjoy.
2. "Let It Go" — Frozen (9.0)
Cultural Cache Bonus: 2014 Best Original Song Oscars Winner
"Let It Go" has more than 1.2 billion views on YouTube as it quickly snowballed into a worldwide phenomenon upon the film's release in 2013. The song swept across the world like one of Elsa snow blasts and earned Oscars gold as well as a Golden Globe nomination. The song itself is a flying example of female empowerment sung powerfully by Idina Menzel. The track also features Elsa embracing her inner badass, which was supremely satisfying to see on screen.
The Frozen soundtrack spent thirteen non-consecutive weeks atop the Billboard album chart and has sold more than 4 million copies in the U.S. as it has been certified triple-Platinum.
1. "Hakuna Matata" — The Lion King (9.0)
Cultural Cache Bonus: 1994 Best Original Score Oscars Nominee
https://www.youtube.com/watch?v=xB5ceAruYrI
The Lion King nabs its fourth song in the Top 10 and the No. 1 overall track in Disney animation history. Stand up and take a bow (but do it quickly because the all-star cast for The Lion King remake is coming for your spot).
"Hakuna Matata" is the most fun anyone has ever had while watching a Disney movie. AFI even listed it at No. 99 in its 100 Years…100 Songs ranking. It's inventive, catchy, relevant to the story and just plain fun. And if a good time is Disney's ultimate goal when it comes to filmmaking, than "Hakuna Matata" is a smashing success.
Honorable Mentions: "It's the Bear Necessities," "A Whole New World," "Under the Sea," "You've Never Had a Friend Like Me," "When You Wish Upon a Star," "Beauty and the Beast," "Colors of the Wind."