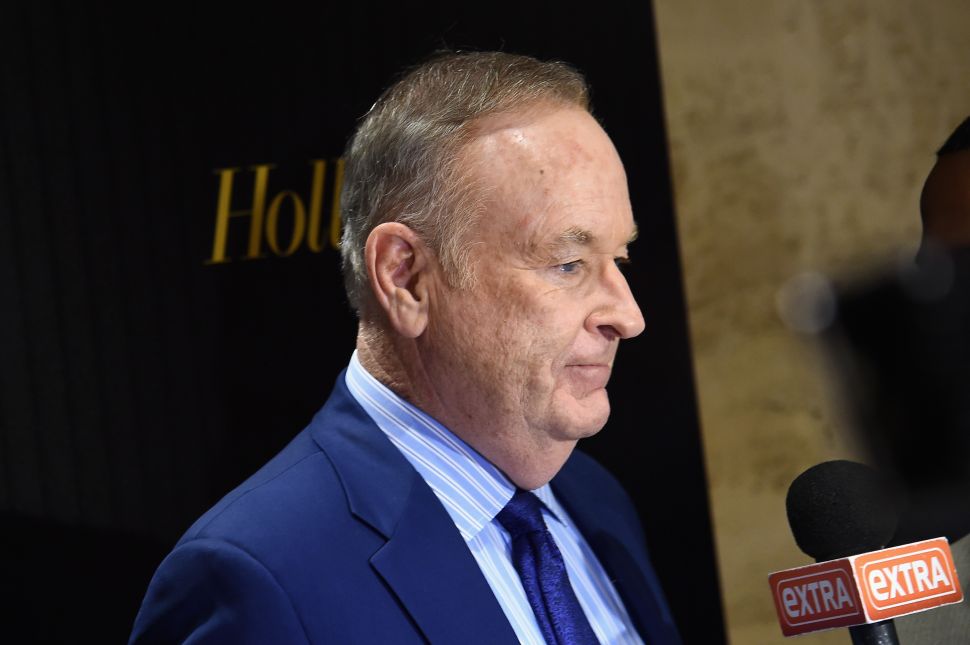 Believe it or not, but the $32 million settlement former FOX (FOXA) News host Bill O'Reilly reached with one of his sexual harassment accusers doesn't appear to have set him back too far financially. Though he was fired from the network in April, the conservative talking head still takes home a pretty penny.
According to Forbes' most recent list of the highest-paid TV hosts, O'Reilly earned a staggering $37 million between June 2016 and June 2017, good for sixth place on the list. That's $1 million more than seventh-place Sean Hannity, who is a former colleague of O'Reilly's.
Though $37 million is an astounding figure, viewers shouldn't expect O'Reilly to continue taking home such a lump sum. Following his ouster from Fox, the TV host has been experimenting with a new online news show as major networks have been reluctant to sign him after several sexual misconduct allegations. Sinclair Broadcasting and Newsmax have been mentioned in connection with O'Reilly, but nothing official has materialized. Even if he never makes his way back to TV, O'Reilly was rumored to walk away with a severance package of $25 million. His net worth is said to hover around $85 million to $100 million, so it's not as if he's hitting the bread line anytime soon.
O'Reilly has denied every accusation against him and instead argued that these women are motivated by monetary gain. He's also tried to spin the situation in favor of himself, saying "It's horrible what I went through." He has yet to drum up a groundswell of sympathy or support on that front.
Dr. Phil ($79 million), Ellen DeGeneres ($77 million), Ryan Seacrest ($58 million), Judy Sheindlin ($47 million) and Steve Harvey ($42.5 million) round out the top five highest-paid TV hosts, per Forbes.