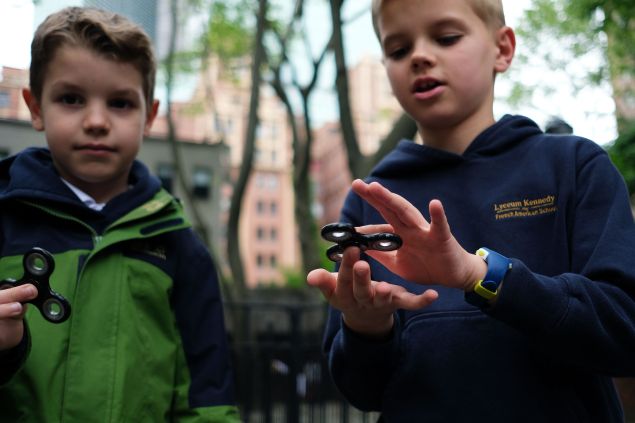 Black Friday is this week, which means the holiday shopping season is officially upon us. But there are several dangerous toys which you should avoid putting in your child's stocking.
WATCH (World Against Toys Causing Harm) recently released its annual "10 Worst Toys" list for 2017. From swords to stacking games, each of these products poses serious risks to children.
Here's a roundup of the perilous playthings.
Fidget Spinners
It seemed like this ball bearing toy was everywhere this year, from schoolyards to subways. But the novelty gift item (which is available at just about every retailer on the planet) has hidden risks. Each one of these toys features small parts which pose a serious choking hazard for children.
Heel Wheels
These sneaker enhancements, available at all major retailers, are a fixture in every middle school hallway. But transforming a child's footwear into a blunt impact rear-wheel roller skate obviously presents numerous risks. Newer versions of these "heelys" also feature sparking skid pads, which can burn eyes, hair, skin or clothing. It's no surprise the package reads "Use at your own risk."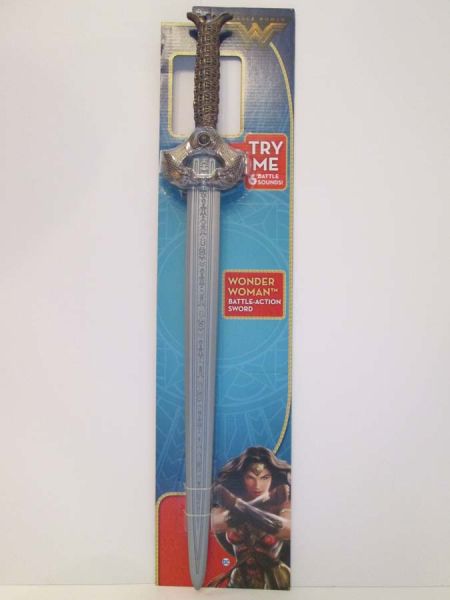 Wonder Woman Battle Action Sword
Wonder Woman was one of the year's biggest hits, but this Mattel toy (available at Target, Toys "R" Us and Walmart) poses one of the year's biggest safety risks. The sword, intended for ages six and up, is meant to help girls learn to fight in the "war to end all wars." But given the object poses blunt force trauma and facial injury risks, they might never make it to the battlefield.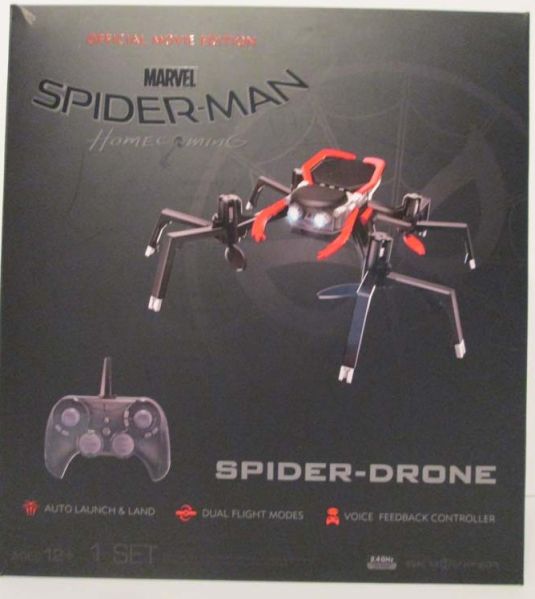 Spider-Man Spider-Drone
Marvel's web-spinning hero returned to movie theaters this year, and this toy (available at all major retailers and intended for ages 12 and up) was supposed to bring Spider-Man into the modern age. But its multiple rotating blades can cause damage or injury to the body, eyes and extremities.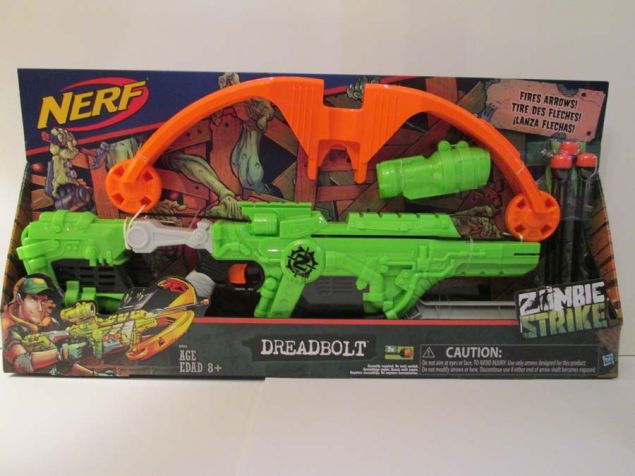 Nerf Zombie Strike Deadbolt Crossbow
This Hasbro toy is available at all major retailers and is advertised as safe for anyone over the age of eight. The device requires users to load arrows, pull back a pressurized lever and then fire the projectile at "zombies." But if any humans get in the way, their eyes or face could be damaged.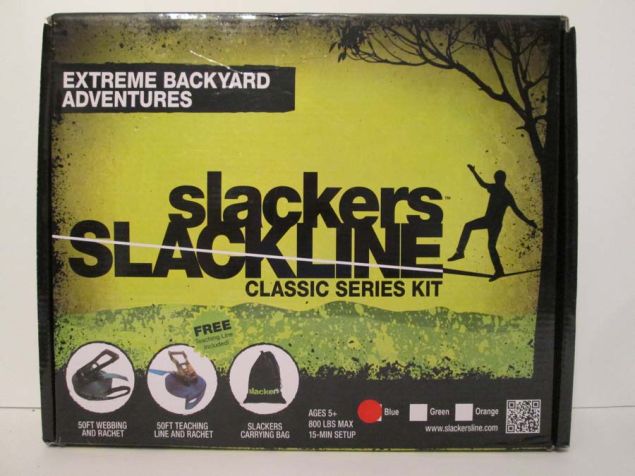 Slackers Slackline
This tightrope toy is available at clothing stores, sporting goods stores and even Home Depot since it seemingly has universal appeal. It's even marketed as safe for all ages. But since the device strands users in midair between two trees,  the reality is far more dangerous. The Slackline can actually strangle users, causing serious injury or even death.
Hallmark "Itty Bittys" Baby Stacking Toy
Available on eBay, this Disney-themed trinket features four rattling rings with the faces of Mickey and Minnie Mouse and Donald and Daisy Duck. But the fabric on the rings can detach, posing a choking risk for young children. The product is currently sold without any age restrictions or warnings.
Oval Xylophone
Target, Toys "R" Us and Walmart all carry this beginner musical instrument, which is intended for children as young as one year old. But the rod children use to hit the toy is very slender and rigid, and can occlude a child's airway if swallowed. The device's package provides no warning about choking hazards.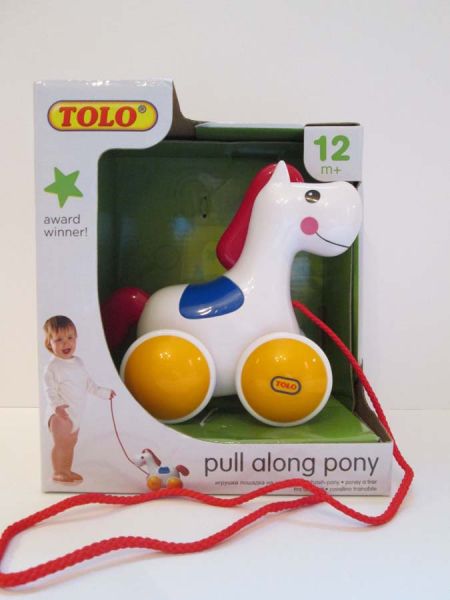 Tolo Pull Along Pony
This playpen and crib toy is sold on Amazon as being safe for anyone older than 12 months. But the pony is pulled by a 19-inch string which babies can get strangled or entangled in.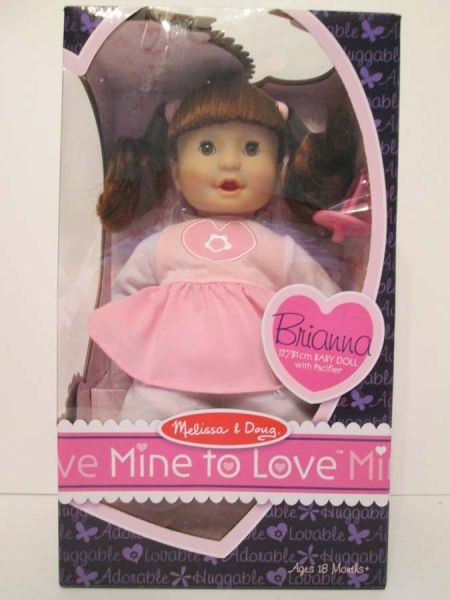 Brianna Babydoll
From children's toy company Melissa & Doug, Brianna is available at Target and Toys "R" Us. It's intended for children as young as 18 months and doesn't have any warnings on its package. But the baby's ponytail holders and clothing are both removable, which means curious children could choke on Brianna's small parts.