Blue Ivy Carter might be one of the most famous children in the world, but she still has playdates just like everyone else does…only hers are much chicer than playing around in a sandbox. While Jay has been busy discussing his infidelities and Beyoncé has been spending time in New Orleans, their daughter has been lunching on the Upper East Side.
According to Page Six, Beyoncé and Jay-Z's 5-year-old daughter recently had a luncheon with a friend at the family-friendly and celeb-studded Serendipity 3. The restaurant, famous for their frozen hot chocolate, has long been one of the most kid-friendly spots in the city. Serendipity was basically Black Tap, before Instagram existed.
Blue Ivy, who's just a kid with a penchant for Gucci, was spotted eating ravioli and enjoying the infamous Frozen Hot Chocolate and a Forbidden Broadway Sundae (made with chocolate blackout cake, ice cream, hot fudge topped and whipped cream), which sounds like a recipe for a stomachache. All the while, she and her pals were playing with Barbie dolls, proving that famous kids are just like us.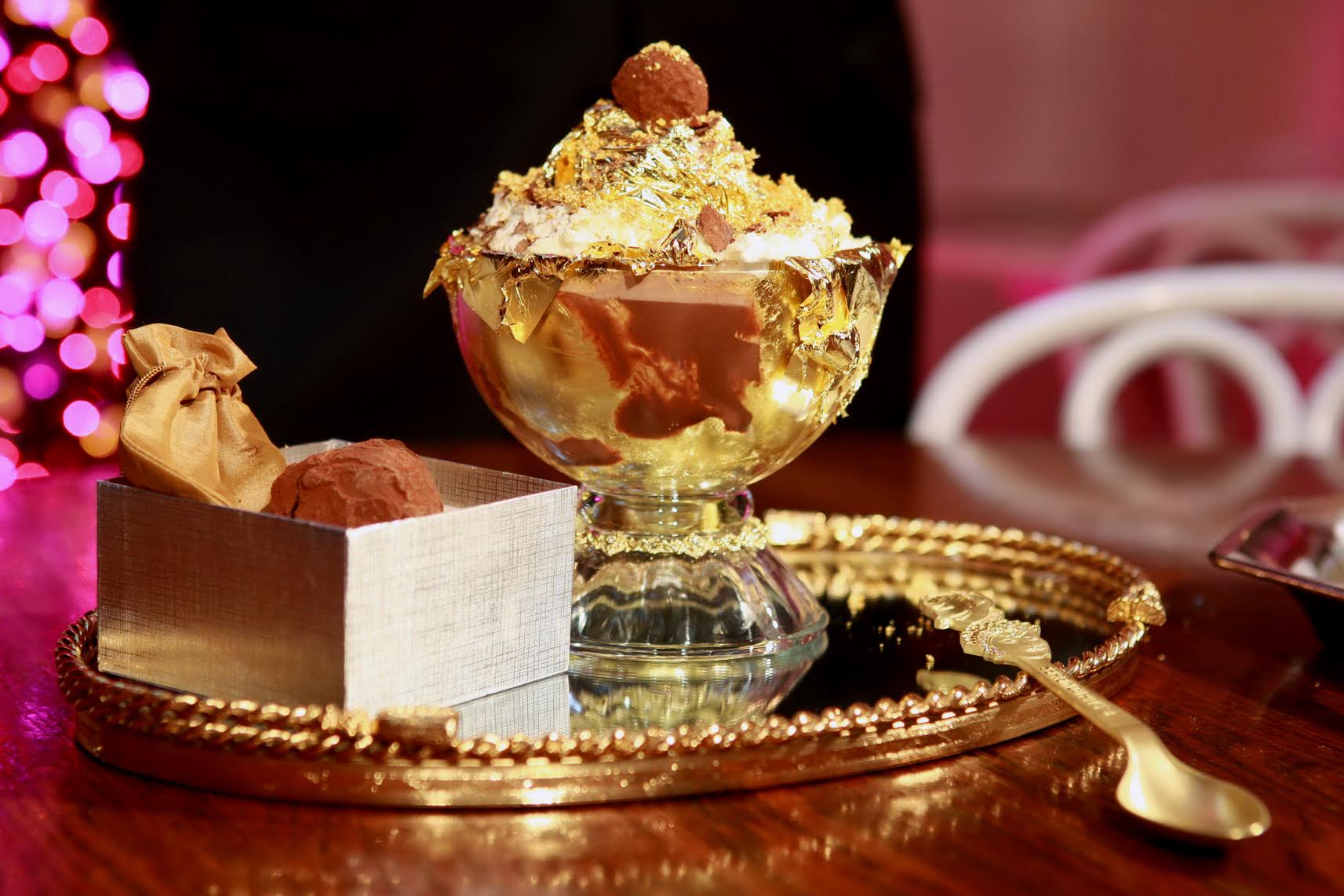 Blue Ivy's lunch companion remains unidentified, but it's less than likely it was North West. "Our kids have never even played together," Kanye West told the crowd at his Seattle concert in 2016, referring to Jay-Z's offspring. But despite her lack of playdates with the West brood, Blue's had plenty of A-list playdates. She spent time backstage with Mariah Carey's twins, is close with Chrissy Teigen and John Legend's daughter, Luna Legend, and even spent time with Gwyneth Paltrow and Chris Martin's daughter, Apple Martin, during the Super Bowl.
Serendipity has long been a celebrity hot spot. Most recently, Wendy Williams, Cameron Dallas, a group of Rockettes, American Idol contestant Kellie Pickler and Noah Cyrus have been spotted sipping on frozen hot chocolate at the café. And of course, the locale (and the frozen hot chocolate) made a major appearance in the John Cusack film Serendipity. Unfortunately, not everyone gets to try the $25K option.