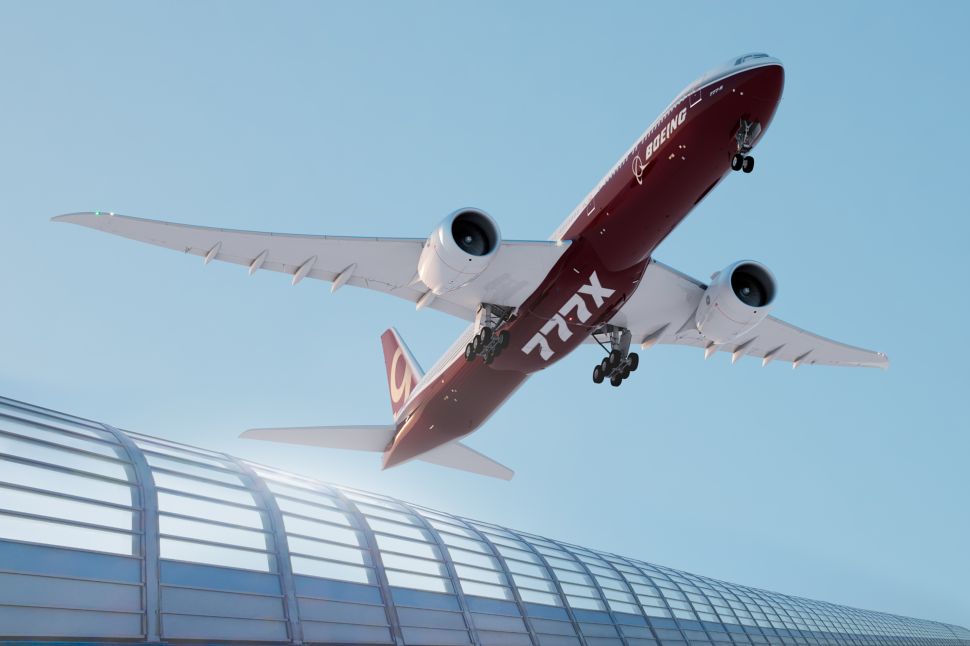 Boeing has set the bar high for its newest flagship release, the Boeing 777X, which the company says will be the largest and most efficient twin-size jet in the world when it launches in 2020.
The 777X is touted as the bigger, better version of its cousin, the 787 Dreamliner. It features the new General Electric GE9X engines—the largest the industry has ever seen—larger windows, new lighting and a composite wing. Production started late last month on the first new model in the company's Everett, Washington facility. Boeing is using an all new robotic fuselage assembly process and they are investing heavily in automated new manufacturing robotic equipment for the 777X production line. The company is refining the current production 777-300ER manufacturing process so that it, along with the new 777X, can theoretically use the same final assembly equipment. This would create a seamless transition process, from a manufacturing prospective, to the 777X.
According to Boeing technical data, the cost of the new aircraft will range between $360.5 million and $388.7 million per jet. That price makes the new 777-900 Boeing's highest-priced commercial aircraft.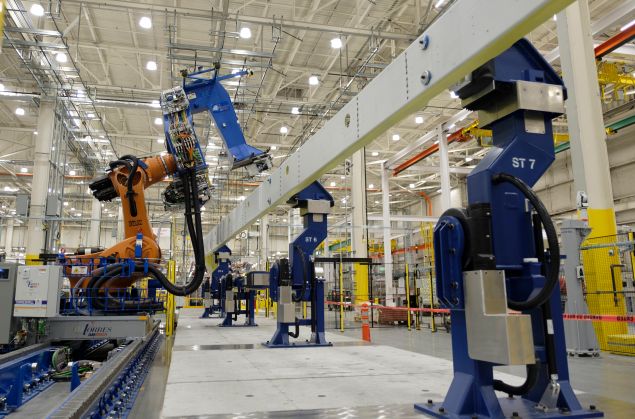 German carrier Deutsche Lufthansa AG is slated to be the 777X launch customer in 2020. Lufthansa Chief Executive Officer Carsten Spohr announced in late spring that the carrier might consider stretching out deliveries of the aircraft, as it weighs the cost and size of the large twin jet in comparison to its smaller competitor, the Airbus A350.
"I'm not sure if we really ordered enough A350's and possibly too many 777Xs," said Lufthansa Chief Executive Officer Carsten Spohr in a staff meeting, according to Bloomberg.  "We must now think about either stretching the 777X in a deal with Boeing to let them come in more slowly, or increasing profitability to finance our overdue fleet investments."
The Boeing order backlog of the new 777X is estimated to be approximately $125 billion, Bloomberg reported. But Boeing might have to illuminate the fasten seat belt sign in their 777X sales office, as there could be turbulence in the order pipeline with customers such as Cathay Pacific cutting staffers' salaries and Qatar Airways announcing a reevaluation of their business model after the Arab blockade this summer.
But other international airlines, like Norwegian Air, are opting to try a newer tactic of filling smaller aircraft, such as the Next Generation Boeing 737, on less-traveled international routes, such as from Newburgh-Stewart International Airport in downstate New York to European destinations. This model could become more popular in future, disproving the theory that bigger is always better. Perhaps that is why the smaller, more cost-efficient Boeing 737, which is preferred by smaller airports with shorter runways, has had such a successful run.
Kyle Bailey is a television news aviation analyst, pilot, and former FAA Safety Team Representative. Follow him on Twitter: @Kyleb973.