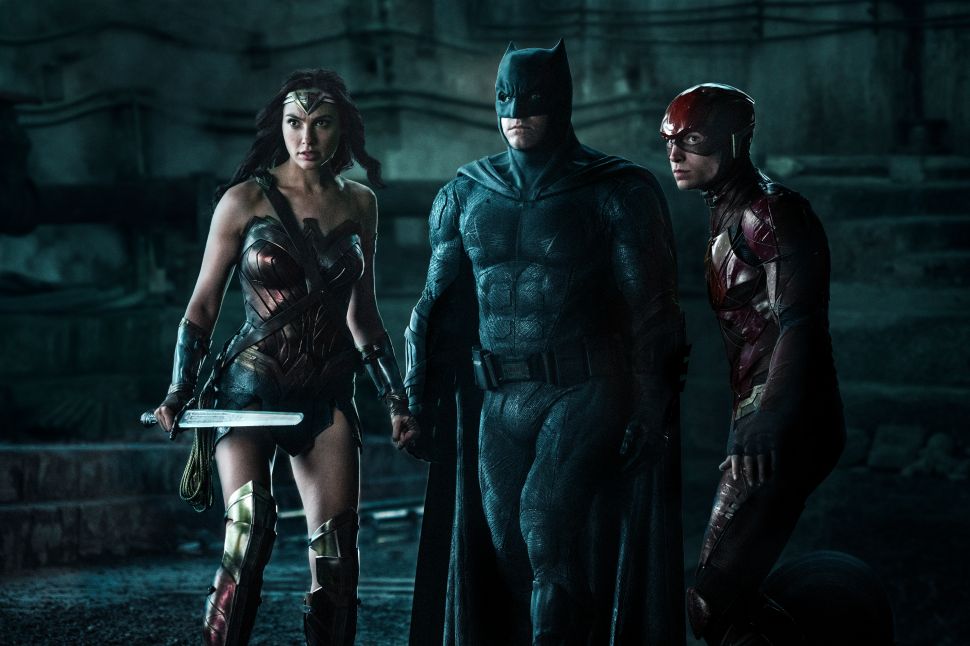 Warner Bros.' Justice League badly unperformed at the box office in its opening weekend with $94 million, well below the original $115 million or so projections, which were already pretty low themselves. Normally, a film opening near the $100 million mark is a smashing success, but that's not the case when your movie cost an estimated $250 million to $300 million and had the smallest opening of any entry in the DC Extended Universe. Perhaps we should have seen this coming given Justice League's mixed critical response and low Rotten Tomatoes score. Regardless, any hope WB may have harbored that the long Thanksgiving weekend would help recoup some of that box office money may need to be doused.
Early tracking numbers from Variety project that Disney (DIS)'s Coco, which is already making bank worldwide on the back of strong reviews, is eyeing a $60 million to $65 million opening frame. Justice League is also expected to take in a similar amount, which at least helps the film avoid the disastrous 66 percent drop from Week 1 to Week 2 that Batman v Superman: Dawn of Justice posted last year.
Still, a $150 million give-or-take domestic haul after two weeks is not the type of number Warner Bros. was hoping for with their answer to Disney/Marvel's The Avengers. Batman v Superman took in $166 million in its first weekend after all and Marvel's Thor: Ragnarok is gobbling up box office revenue left and right. Then again, WB has dropped so many hits this year that Justice League's underwhelming performance won't ruin the studio's bottom line.
As for Disney, Coco opens on Wednesday and its tracking numbers compare favorably to Tangled's $68 million Wednesday to Sunday period. That 2010 animated feature went on to score $591.7 million worldwide. But given Coco's 95 percent score on Rotten Tomatoes, the holiday weekend and its cast of Disney's first Hispanic main characters, it wouldn't be a surprise to see the movie cross the $600 million mark.
Also vying for ticket sales is Sony's Denzel Washington-led Roman J. Israel Esq. and Lionsgate's Wonder.
"Thanksgiving has traditionally been one of the most important periods of the box office year and marks the spiritual start of the holiday moviegoing season," Paul Dergarabedian, senior media analyst with comScore, told Variety. "This year may rank among one of the higher grossing frames coming in the aftermath of a stronger than usual $200 million Justice League and Wonder-powered pre-holiday weekend."