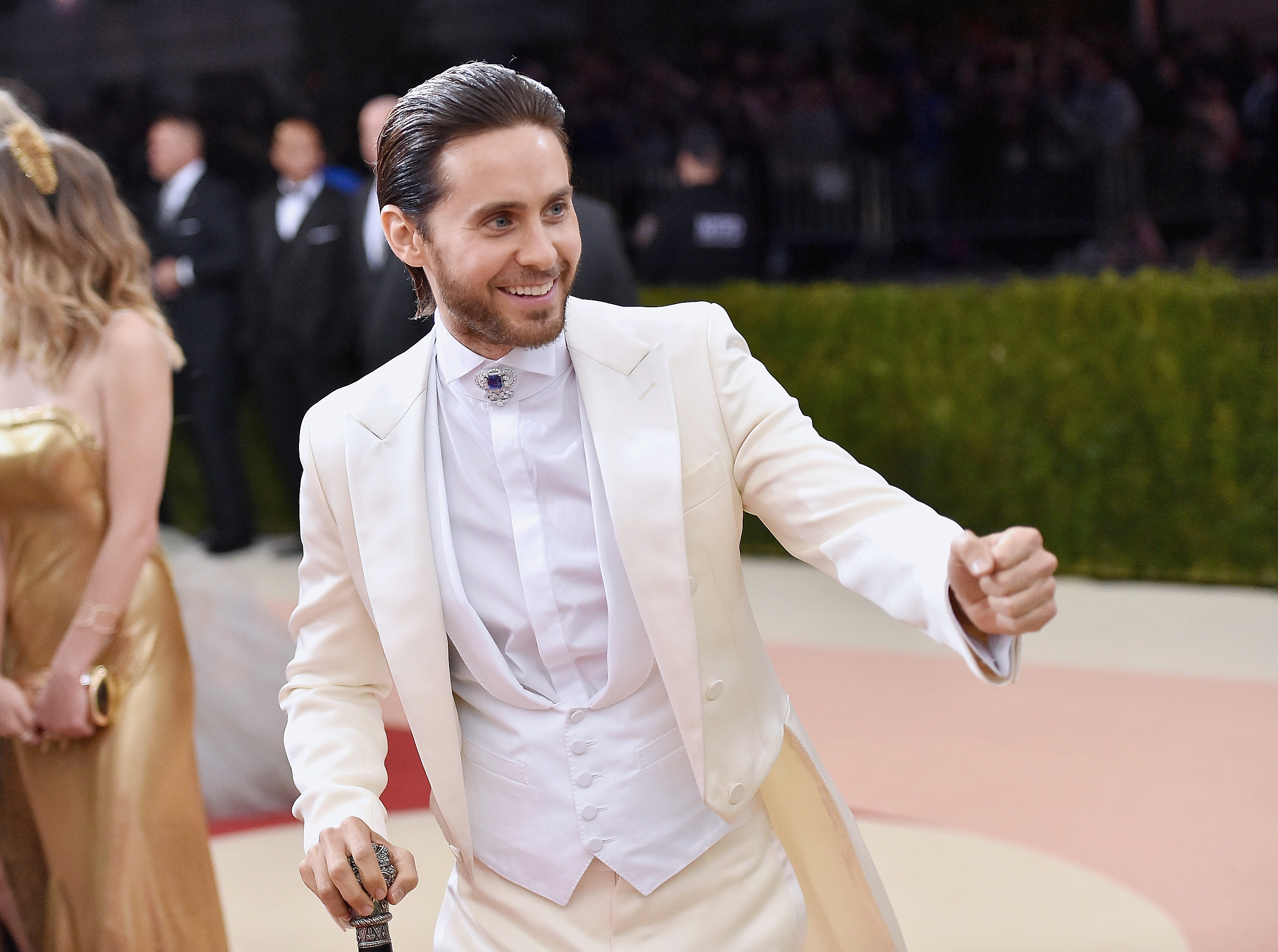 A few weeks ago, it was reported that Jared Leto had signed on to play Hugh Hefner in a biopic set to be directed by Brett Ratner. Now it seems as if that was never the case at all.
On Wednesday morning, The LA Times published a report in which six women accused Ratner of sexual misconduct. Later, Leto's representatives refuted October's report that he had signed on to play Hefner.
"Jared Leto is not and was not attached to a Brett Ratner directed Hugh Hefner film, nor will he be working with him in the future. Earlier reports were incorrect and not confirmed by his representatives," Leto's reps said in a statement (per TheWrap).
In the wake of The LA Times report, Playboy has suspended work on all projects between their production banner, Alta Loma Entertainment, and the writer/director's production studio Ratpac-Dune Entertainment. Ratner has spoken frequently over the years of wanting to direct a film about the Playboy founder's life story.
Actresses Natasha Henstridge and Olivia Munn were among Ratner's accusers.
Leto is attached to several upcoming projects, including three potential reprisals of his Joker character in Suicide Squad 2, Gotham City Sirens and an untitled Joker-Harley Quinn film. He most recently appeared in the critically acclaimed but quiet box office feature Blade Runner 2049.