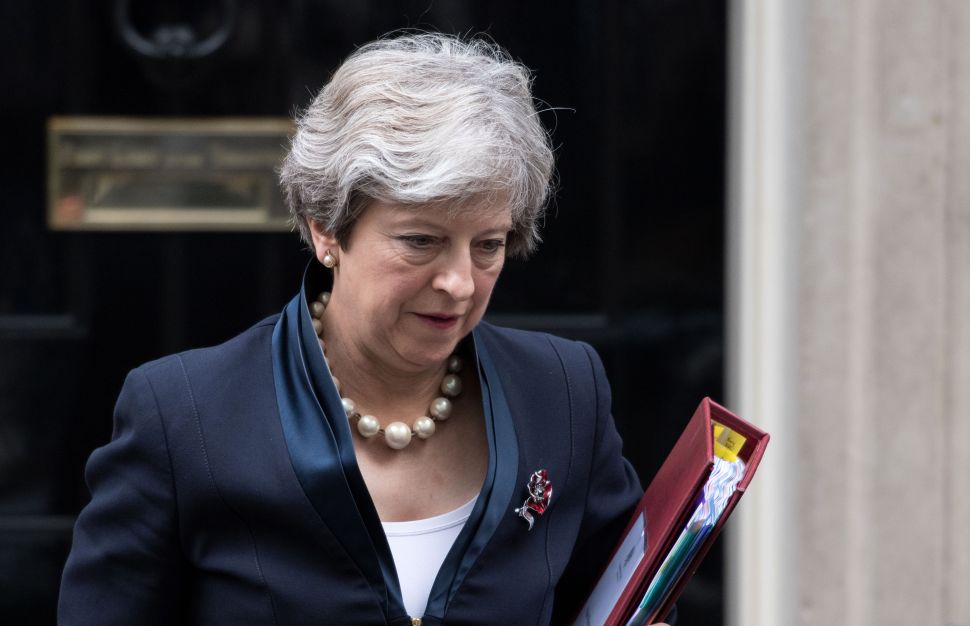 More allegations, including two rapes, have been leveled at the British political establishment in the growing Westminster sex scandal. 
On Tuesday
, Observer
published a "sex dossier"
of allegations against Conservative members of Parliament, but these latest claims relate to the opposition Labour Party.
One of the alleged rape victims, 25-year-old Bex Bailey, 
came forward to talk to the media
about her experiences. She claims she was attacked at a party in 2011 but was warned against making a complaint by a "senior party official."
So far Bailey is the only victim to go public, and only one of the alleged perpetrators has been named. She told BBC Radio 4's PM Programme, "I was scared, I felt ashamed, I know that the Labour Party, like any family, loves a good gossip—and I didn't want people to know, and I also was worried that I wouldn't be believed if I did."
She said it took time to muster the courage to confide in anyone: "But when I did, I told a senior member of staff, who told me… or it was suggested to me that I not report it. I was told that if I did it might damage me—and that might be their genuine view. It might be that that was the case in which case that shows that we have a serious problem in politics with this issue anyway."
In addition to Ms Bailey's claims the following allegations have been made public so far:
The Luton North MP, Kelvin Hopkins, has had the Labour Whip withdrawn after an allegation of sexual harassment from two years ago.
John Mann MP says he is aware of a second rape allegation in addition to that of Bex Bailey.
A senior Labour MP has been reported to the Leader's Office for extremely serious abuse of a woman—Labour won't reveal his name.
A second senior Labour MP is being privately accused of sexual assault of a woman—they won't reveal his name either.
A third senior Labour MP is accused of "wandering hands" and being overly friendly at student discos.
The New Statesman reports other "allegations of sexual misconduct that the party advised women to drop".
Politico reports another Labour MP was accused of "serious sexual harassment" by a staffer but "the party did nothing". Staff says sexual abuse is "endemic" within the ranks and that the complaints procedure "is not fit for purpose".
A senior member of Labour's NEC has been accused of sexually harassing women.
Labour MP Chi Onwurah told the Commons she had raised complaints about MPs' behavior towards young staff.
As
previously reported
in Observer, there are around 30 places MPs, Lords and staff can get an alcoholic drink in the Palace of Westminster. The taxpayer picks up the $8 million a year cost of subsiding these bars. Parliamentarians vote late at night and bars can remain open until the early hours of the morning, leading to all manner of drunken behavior,
including the odd fight
.
The Speaker has already pledged "zero tolerance" on sexual harassment and abuse, but the allegations against senior officials are piling up with every passing day.
The scandal has been compared to the 2009 Expenses Scandal, in which a significant percentage of all MPs
were found to have ripped off
the taxpayer by over-claiming.
The end result of the Expenses Scandal was the establishment of the Independent Parliamentary Standards Authority (IPSA). Despite its grand title, it is not really a standards authority in any meaningful sense; it is really just a fees office, but it is independent of Parliament. There is talk of setting up a similar body to look after Human Resources issues.
MPs are not technically employed by Parliament and can only be removed by the electorate, which makes punishing transgressors difficult. IPSA gets around this by docking the wages of MPs when they owe it money for over-claiming. It is hard to see what sanction an HR body might have.
Also, there are some concerns that the scandal has conflated allegations of rape, sexual assault and other crimes with more mundane bad practices such as sexist remarks in the workplace.
The problem of sexual misconduct has already claimed the scalp of Defense Secretary Micheal Fallon. He was accused of putting his hand on the knee of a journalist several years ago and was unable to promise the prime minister that no further allegations would emerge.
He is unlikely to be the last resignation.