Governor-elect Phil Murphy's selections of Pete Cammarano as chief of staff and Matt Platkin as chief counsel offer a glimpse into what we can expect from Gov. Murphy over the next four years. The two senior positions set the tone for the administration.
Cammarano and Platkin will be on the front line for the incoming governor's work and will talk to just about everyone who wants to discuss problems, projects and ideas with him.  The ability of these two key people to know what is important and what is not, to maintain focus on the administration's agenda and to think outside of the box will have a lot to do with Murphy's success as a governor.
Both Cammarano and Platkin have significant experience in government and understand how to get things done.  Both are well-liked and well-respected in New Jersey's business and political communities.  Most importantly, they will not be afraid to tell the governor what they think.
While most would agree that Murphy and his wife, Tammy, are "the smartest people in the room" in most New Jersey rooms, they have never acted that way during the campaign.  That was a good sign of a character trait that won them the leadership of the state's Democratic Party.  As President Theodore Roosevelt aptly noted: "The best executive is the one who has sense enough to pick good men to do what he wants done, and self-restraint to keep from meddling with them while they do it."
Pete Cammarano has significant experience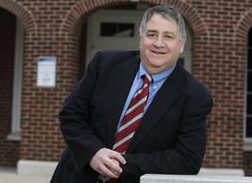 In his new role, Cammarano will oversee all the workings of the governor's office and the executive branch of the state government.
Prior to being elected mayor of Metuchen in 2015, Cammarano was chief of staff to state Sen. Richard Codey for more than a decade. That included the period between 2004 and 2006 when Codey was acting governor of New Jersey. If Codey had run for governor, Cammarano would likely have been his chief of staff.
When Codey ended his term, Cammarano joined the Trenton lobbying firm Cammarano, Layton & Bombardier. His political resume also includes serving as the public affairs director in the Department of Insurance under former Democratic Gov. Jim Florio, and deputy director for U.S. Sen. Frank Lautenberg's 1994 re-election campaign.
Matt Platkin is the Quintessential Government Lawyer
Platkin is also an excellent choice. If you had to write a profile for an ideal governor's counsel, you could just lift it from Platkin's resume. While arguably young, the Stanford Law graduate has valuable policy and legal experience.
Prior to serving as Murphy's campaign policy director, Platkin worked for the Brookings Institution in Washington, D.C. and advised members of Congress. After crossing over into Democratic politics, he worked on Cory Booker's 2013 Senate campaign. Platkin advised New Way for New Jersey, while also working as an attorney at the New York law firm Debevoise & Plimpton.
As chief counsel, Platkin will be tasked with helping bring Murphy's ideas into fruition, a role he seems ready to embrace. He said in a statement that the new administration has the opportunity to become a "national model for creating a stronger and fairer economy and implementing reforms that will level the playing field for all New Jerseyans."
Unlike many Trenton insiders, neither member of the new administration brings the baggage of their own preconceptions of people or issues. They are the perfect technicians to help Murphy fine tune his policy and work out the necessary compromises with legislators. Cammarano and Platkin also know the backgrounds of the state's Democratic Party activists well enough to offer sound opinions and good advice as Murphy continues to select the right people around him.
"My administration will be judged both by the quality of the ideas put forward, and by our ability to implement an agenda that moves our state and our people forward in a new and better direction," Murphy said in a statement. "The people have entrusted us to make New Jersey the place where progressive ideals and responsible government go hand-in-hand. With Pete and Matt leading the team, we will be in a strong position to achieve that goal."
Donald Scarinci is a managing partner at the law firm Scarinci Hollenbeck.