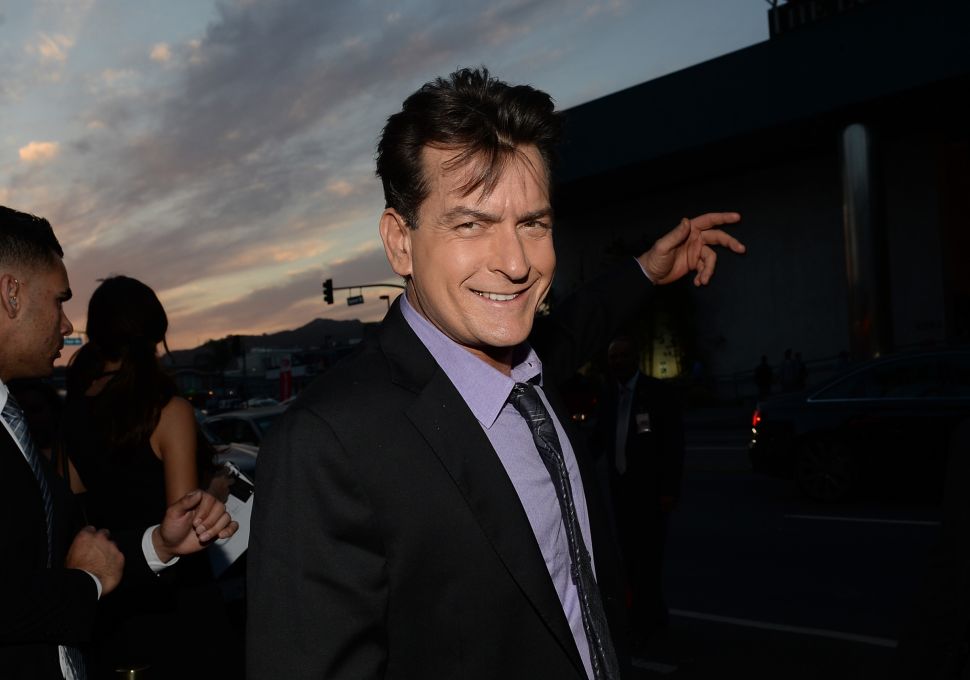 On Wednesday, Charlie Sheen denied any wrongdoing in response to a report that he sexually assaulted former child star Corey Haim. The report claims that Sheen, then 19, acted inappropriately with him when he was 13-years-old.
"Charlie Sheen categorically denies these allegations," one of Sheen's representatives told The Hollywood Reporter.
Sheen and Haim worked together in 1986 on the movie Lucas.
Dominick Brascia, Haim's longtime friend, told the National Enquirer that Sheen engaged in sexual misconduct with Haim at some point in the film's production.
"Haim told me he had sex with Sheen when they filmed Lucas," Brascia told the outlet. "He told me they smoked pot and had sex. He said they had anal sex. Haim said after it happened Sheen became very cold and rejected him. When Corey wanted to fool around again, Charlie was not interested."
Haim's name has drawn headlines recently after his mother refuted claims from Corey Feldman that he and the late actor were forced to take part in a Hollywood sex and pedophile ring. The two were close friends when they were younger and appeared in a handful of films together. Haim died at 38 in 2010.
The LAPD have opened an investigation into Feldman's allegations. It is unknown if the claims against Sheen are currently being looked into.