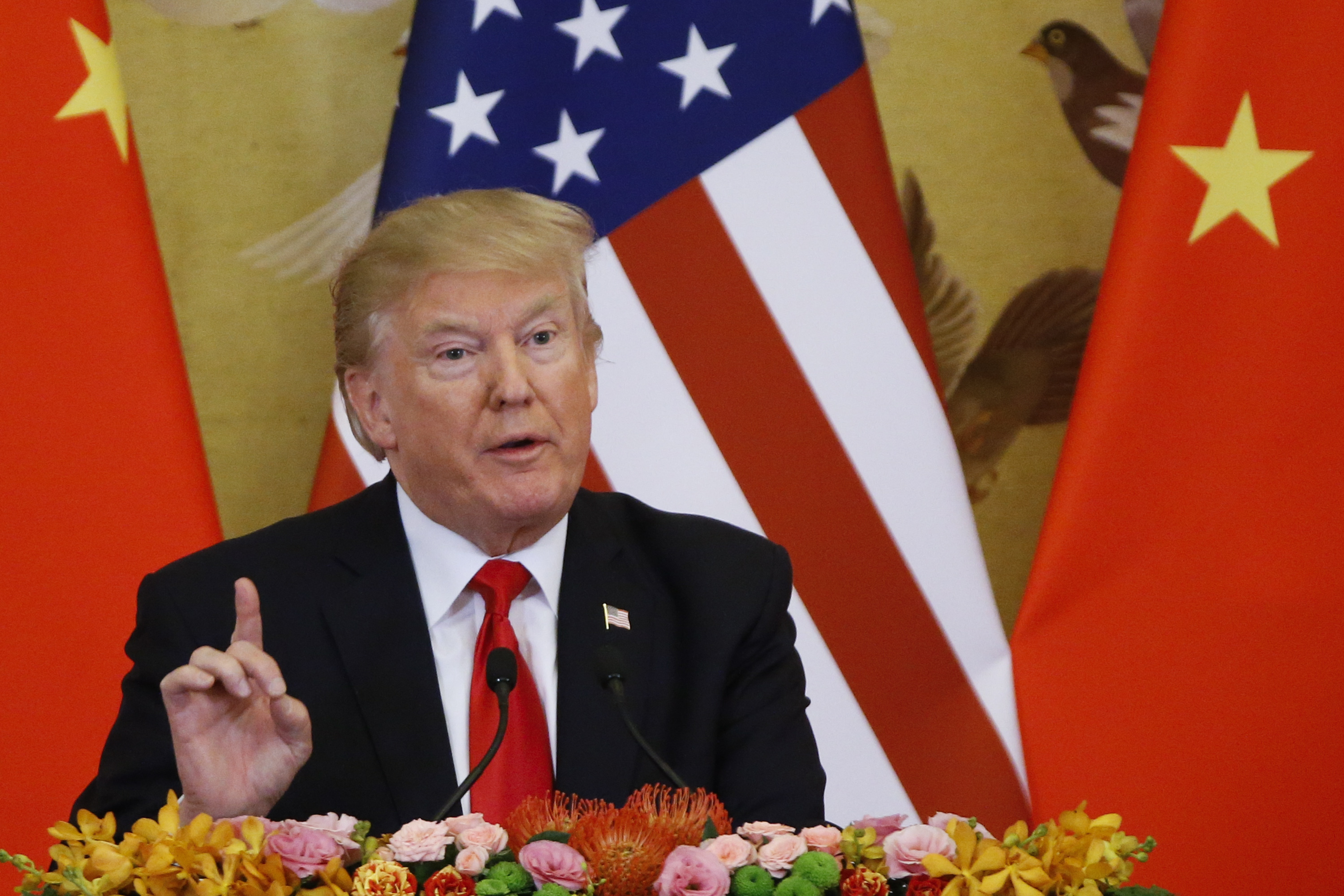 Gathering before the Asia-Pacific Economic Cooperation forum in Vietnam, Donald Trump issued a brash "America-first" message despite being surrounded by Asian leaders that benefited greatly from Barack Obama's Trans-Pacific Partnership until Trump slashed it during his first week in office.
"We are not going to let the United States be taken advantage of anymore," Trump said. "I am always going to put America first, the same way that I expect all of you in this room to put your countries first."
Trump's first order of business at the APEC summit was to blame his predecessors for agreeing to trade deals, which he intends to pry the U.S. out of. "The current trade imbalance it not acceptable. I do not blame China, or any other country, of which there are many, for taking advantage of the United States on trade. If their representatives are able to get away with it, they are just doing their jobs," Trump said. "I wish previous administrations in my country saw what was happening and did something about it."
Deviating from his docile engagements in China—which he adopted in an attempt to sway the most powerful communist leader since Mao Zedong to cut off crude oil shipments to North Korea and coax him into a more balanced trade deal—Trump did away with niceties in Vietnam.
Most international audiences would be taken aback by this nationalist rhetoric, but the Vietnamese are not like most international audiences. In comparison to the global average of 22 percent, 58 percent of Vietnamese people have "confidence in Trump to do the right thing when it comes to international affairs," according to the Pew Research Center. Trump's reputation as a self-made businessman earns him respect in Vietnam, a country where 20 percent of citizens own their own businesses. It also helps that Vietnamese media is carefully monitored to ensure "diplomacy," and Trump is almost always painted in a positive light because the government hopes for a greater trade deal.
Once off Chinese soil, maintaining a chummy relationship with Xi Jinping was no longer on Trump's docket. Without mentioning China by name, Trump vowed to "no longer tolerate the audacious theft of intellectual property" and to "confront the destructive practices of forcing businesses to surrender their technology to the state and forcing them into joint ventures in exchange for market access" —a poignant dig at Chinese business regulations.
However, Trump's address in Danang ended as it did on every other step along his Asian tour: with a call to action against North Korea. Trump urged the leaders in the room to "not be held hostage to a dictator's twisted fantasies of violent conquest and nuclear blackmail."
Francesca Friday is New York City-based National Politics contributor for Observer. Follow her on Twitter: @friday_tweets_