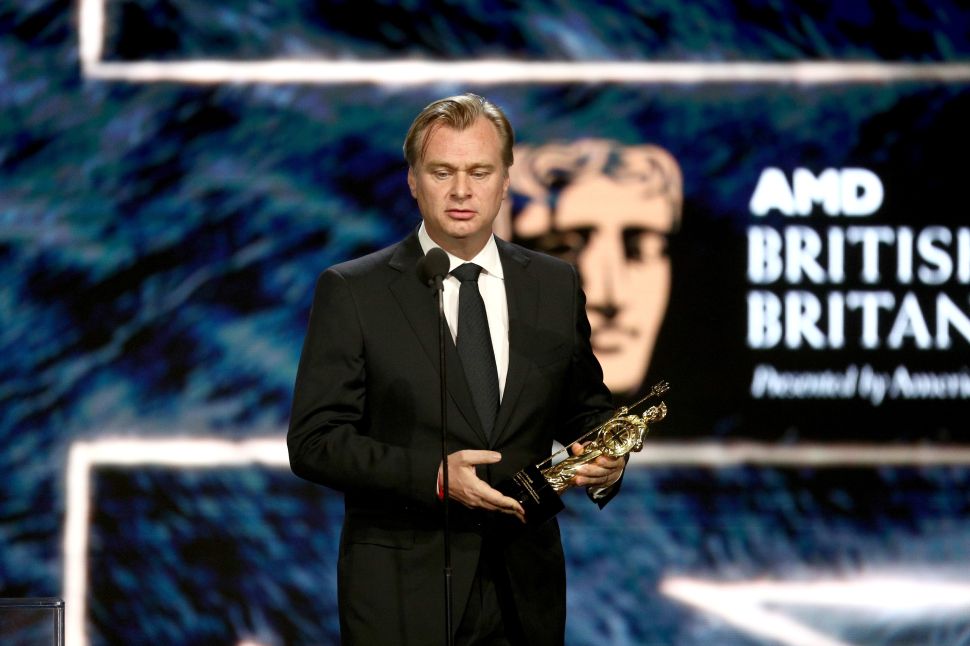 Christopher Nolan is arguably the best filmmaker in the business currently and his World War II feature Dunkirk should be considered the front runner in the Oscars race at this time. But for such a force in the film industry and a lover of movies, Nolan has always spoken out against the Netflix model for releasing feature length films.
"Netflix has a bizarre aversion to supporting theatrical films," the filmmaker said over the summer. "They have this mindless policy of everything having to be simultaneously streamed and released, which is obviously an untenable model for theatrical presentation. So they're not even getting in the game, and I think they're missing a huge opportunity."
While Nolan isn't going to change his stance anytime soon, he did reveal that he emailed Netflix chief content officer Ted Sarandos to apologize for the "undiplomatic" way he expressed his opinion.
"I should have been more polite," Nolan told Variety. "I said what I believe, but I was undiplomatic in the way I expressed it. I wasn't giving any context to the frankly revolutionary nature of what Netflix has done. It's extraordinary. They need appropriate respect for that, which I have."
Though The Dark Knight trilogy helmer respects Netflix's disruption of the entertainment industry, he's still a traditionalist who believes in the value of a theatrical release (seeing Dunkirk on an IMAX screen was a thrilling experience). Studios have already begun discussing a paid subscription video on demand model that would see in-theater films arrive in your home within 30 days of its release. It's something Nolan has vehemently stood against.
"My entire adult life they have released straight-to-video films," he said. "As a filmmaker, when I was starting out in the '90s, your nightmare was the straight-to-video release. There's nothing new about it — what's different and new about it is selling it to Wall Street as innovation or disruption."
He continued: "Every other industry, whether it's the car industry or whatever, controls when a product is launched. The idea that the film business should forget that and just throw everything together at the same time makes no sense. It's not good business, and people will realize that eventually."
We'll need a few more years of data to pour over until we can say definitively if Netflix's model works or not. Until then, keep your eyes out for the streaming platform's new drama Mudbound, which will become available on November 17, and decide for yourself if the approach is working thus far.