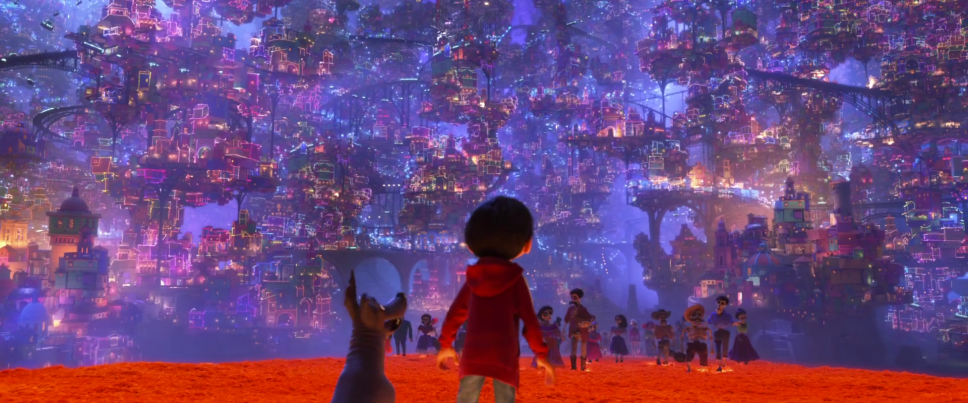 It's no secret that Disney (DIS)/Pixar movies tend to make a lot of money at the worldwide box office. Even with a mildly disappointing Cars 3 or The Good Dinosaur here and there, the studio always seems to rebound with a huge winner like Finding Dory and Inside Out. That trend should only continue as Pixar continues to diversify its characters and tell stories from different cultural perspectives. Such is the case for the critically acclaimed Coco, arriving later this month.
The film features Pixar's first Latino protagonist and will soon become the highest-grossing film of all time in Mexico. Disney premiered the movie three weeks ago at the Morelia Film Festival in Mexico to link up with Dia De Muertos. Per TheWrap, Coco has now earned 824 million pesos or $43.1 million U.S. dollars, quickly closing in on the previous record of 827 million set by Marvel's The Avengers.
Coco is the odds-on favorite to win the Best Animated Feature award at the 2018 Oscars. The Hollywood Reporter's Michael Rechtshaffen said of the film:
"At every imaginative juncture, the filmmakers (the screenplay is credited to Pixar veteran Molina and Matthew Aldrich) create a richly woven tapestry of comprehensively researched storytelling, full dimensional characters, clever touches both tender and amusingly macabre and vivid, beautifully textured visuals."
The movie follows 12-year-old Miguel, who dreams of becoming an accomplished musician like his idol and late and long-lost great-great-grandfather, despite his family's ban on music. In an effort to prove his talent, Miguel and his dog Dante end up in the Land of the Dead where they must find a way to return to the living or be lost forever.
The movie will mark Pixar's 19th feature and its first non-sequel since 2015. Opening over the holiday weekend on November 22 should help its domestic box office prospects. Also helping its chances at breaking out is the general lack of top level animated features this year. Though the movie does not boast a household name like Dwayne Johnson's turn in Moana, positive word of mouth should propel Coco to big numbers next weekend.
We'll predict an over/under opening domestic weekend of $65 million.