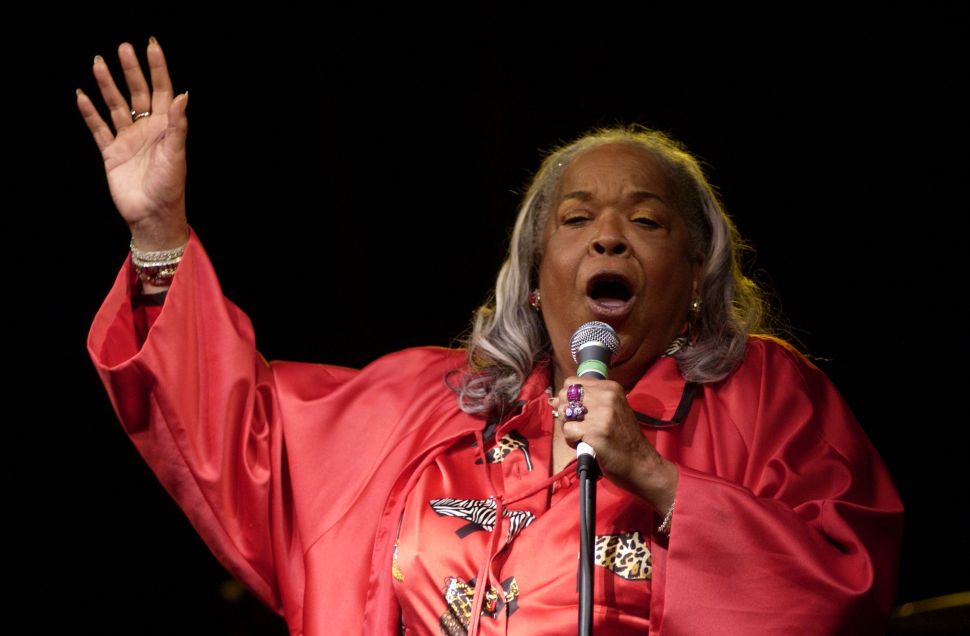 Singer and actress Della Reese, perhaps best known for playing Tess in the popular television series Touched by an Angel, has passed away. She was 86.
According to a family statement released on Monday, Reese died peacefully Sunday evening at her home in California. It is not yet know what caused her death.
"She was an incredible wife, mother, grandmother, friend, and pastor, as well as an award-winning actress and singer. Through her life and work she touched and inspired the lives of millions of people," actress Roma Downey, Reese's co-star on Touched By an Angel,  said in a statement announcing Reese's death, per Variety. "She was a mother to me and I had the privilege of working with her side by side for so many years on 'Touched by an Angel.' I know heaven has a brand new angel this day. Della Reese will be forever in our hearts."
Though Reese was most famous for her role as a kindle and wise angel on the long-running CBS series, she had also enjoyed roles in Chico and the Man, Charlie and Company and The Royal Family and had even hosted her own talk show, Della. In fact, Della was the first ever talk show hosted by an African American woman.
On top of that, Reese has forged a successful career as a pop, jazz and gospel singer as well. Her 1959 hit "Don't You Know" soared to No. 1 on the R&B chart and No. 2 on the pop chart. Reese was nominated for four Grammy Awards throughout her career.
"For nine years, we were privileged to have Della as part of the CBS family when she delivered encouragement and optimism to millions of viewers as Tess on Touched By An Angel, " CBS told the outlet. "We will forever cherish her warm embraces and generosity of spirit. She will be greatly missed. Another angel has gotten her wings."
Reese's career spanned decades and in 1997, she told the Associated Press:
"I had good training for it. I was always a stylist, a lyricist. I became acquainted with the words in order to convince you I must believe in what I'm singing. That's what acting is: believing. It was just like one thing flowing into another."
She is survived by her husband Franklin Lett, a film producer and concert promoter, per Variety.