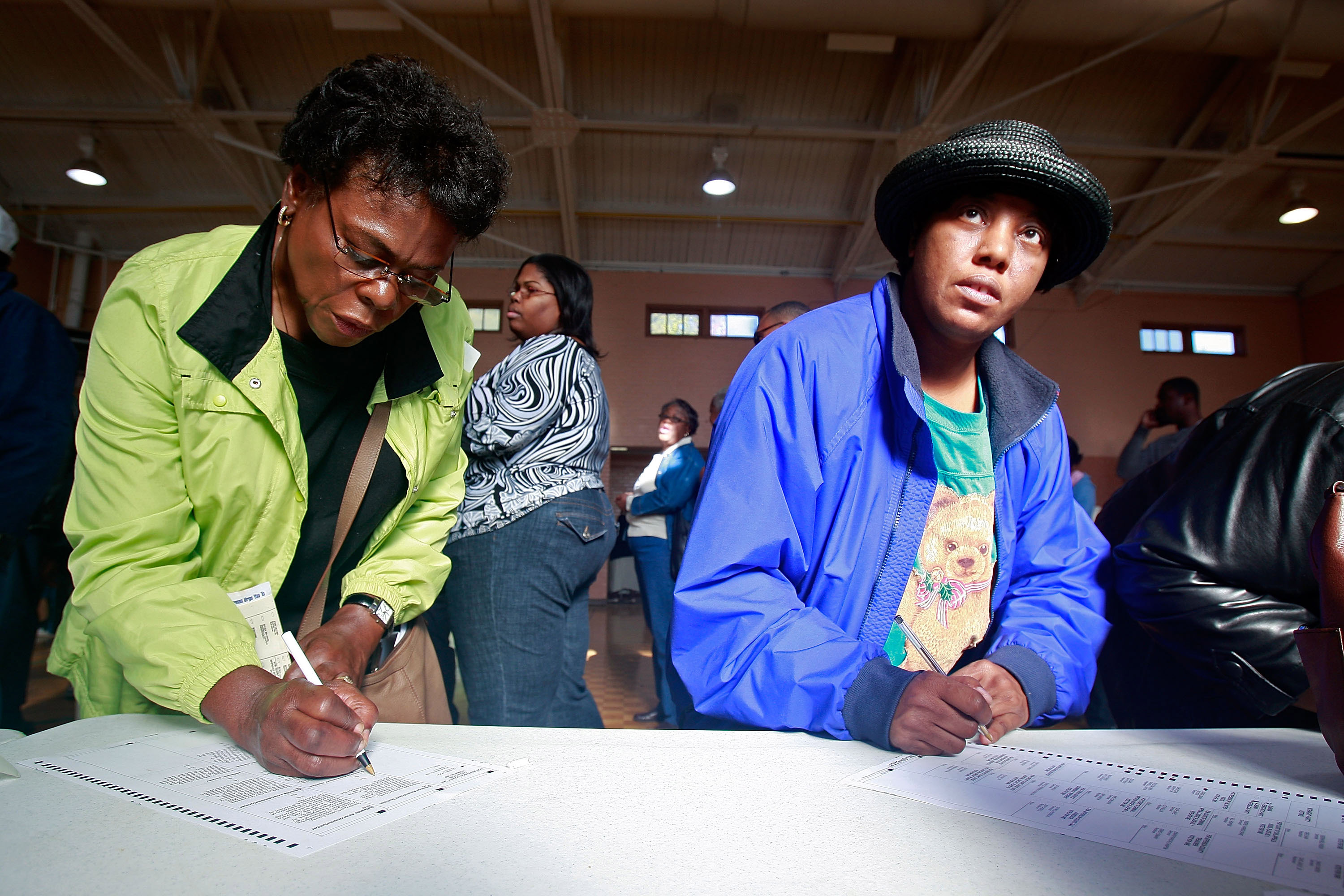 Yesterday marked the one-year anniversary of Donald Trump's presidential election victory, an event that shocked many due to Hillary Clinton winning the popular vote and the world's seemingly unanimous hatred for him, depending on which "bubble" you immerse yourself in. Overnight, the United States was submerged in divisions not seen since the civil rights movement. Though not overtly marketed as such, Trump's presidency gave voice to groups far-flung from the African-Americans and women who were promised empowerment in his speeches. Islamophobes, homophobes, white nationalists, and neo-Nazis woke up on November 9th, 2016 to a world where they too would have a voice in mainstream politics.
If election night one year ago was the result of an enraged and disillusioned working class, Tuesday's Democratic victory commenced a spectacular rise from the ashes. Danica Roem, a transgender woman from Virginia, beat Bob Marshall, her bigoted Republican competition and conservative mastermind behind the infamous "bathroom bill," for State Legislator. Justin Fairfax became Virginia's second African-American Lieutenant Governor, and Hala Ayala and Elizabeth Guzman defeated their Republican opponents, becoming the first Latina women in Virginia elected to the House. Jenny Durkan became Seattle's first lesbian mayor, Liberian refugee Wilmot Collins became Mayor of Helena, Montana, and Puerto Rican Michelle De La Isla was elected mayor of Topeka, Kansas.
Women, minorities, and gay and transgender individuals are finding solace in a Democratic Party that has rebuilt itself since last year's startling blow. Black female voters in particular have been an indispensable asset to the Democratic Party; according to exit polls, 90 percent of black women voted for Hillary Clinton in the 2016 election.
Tuesday's elections proved that black women aren't just voting; they are winning. Largely due to a loyal base of black female voters, Vi Lyles will be the first black female mayor of Charlotte, North Carolina; Mary Parham-Copelan will be the first black mayor of Milledgeville, Georgia; Andrea Jenkins became the first openly-transgender black female Minneapolis City Council member; and Yvonne Spicer, an African American woman, became the first-ever mayor of Framingham, Massachusetts, which just officially became a city. In Ralph Northam's headline-grabbing win over Republican adversary Ed Gillespie, Northam won 51 percent of the white female vote and a staggering 91 percent of the black female vote.
With black female voters showing up to the polls in such record-breaking numbers, why is the DNC still romancing the white vote? "Exit polls in VA showed only 47 percent of white women voted Dem while 90 percent of Black women voted Dem," tweeted Planned Parenthood Director of Constituency Communications. "Can progressives stop believing we'll swing white women to Dem votes? Didn't work in 2016 nor last night. But imagine where investment in Black women could take us."
An often-speculated reason for Clinton's 2016 loss was her lack of focus on minority voters. "One of Clinton's strategies was to appeal to moderate Republican women by showing how disgusting Trump is," Joe Dinkin of the Working Families Party, a left-wing party that endorsed Sanders in the primaries but worked for Clinton in the general election, told The Atlantic after the 2016 election. "But, being a Republican voter means already having come to terms with voting for disgusting racists and sexists sometimes."
While Republican females may not not swing their vote, the DNC needs to align its resources toward voters that reliably turn out for the Democratic Party, namely the black females largely responsible for their 2017 victories.
Francesca Friday is New York City-based National Politics contributor for Observer. Follow her on Twitter: @friday_tweets_