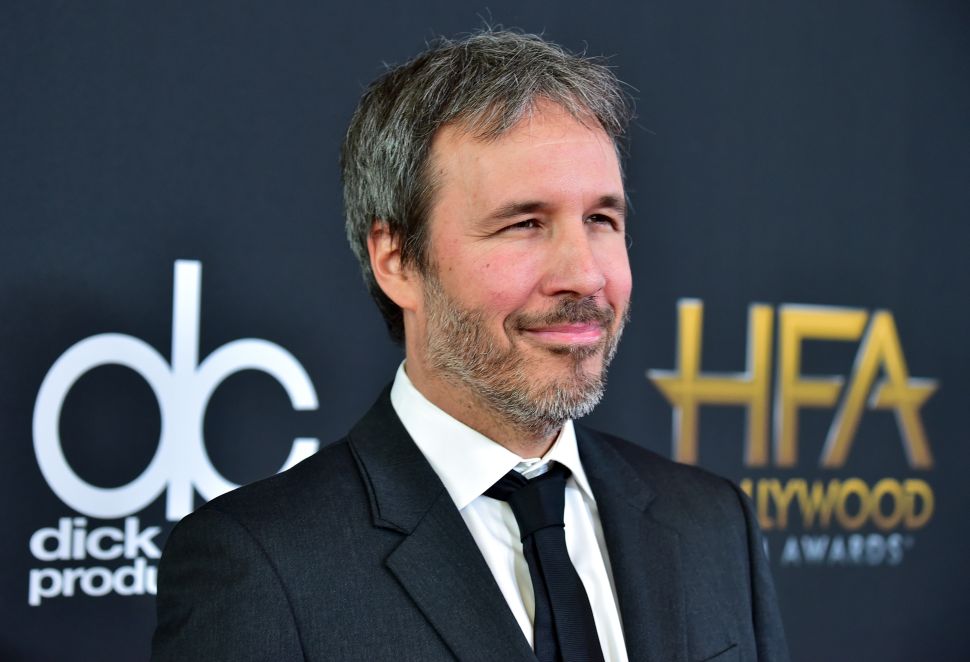 Denis Villeneuve is a busy man. In 2015, he directed the critically acclaimed Sicario. In 2016, he helmed the Oscar-nominated Arrival and this year he dropped the astonishing Blade Runner 2049 on us. So what's next for arguably Hollywood's most talented filmmaker? While we'd love to see him team-up with Daniel Craig for Bond 25 as has been rumored, it looks as if Villeneuve's next project will be a reboot to Dune, the adaptation of Frank Herbert's seminal 1965 sci-fi novel of the same name.
We include the "reboot" bit because the beloved David Lynch (Twin Peaks) tackled the source material in 1984 to, ahem, mixed results. When we say mixed, we really mean awful as Roger Ebert wrote of that Dune, "This movie is a real mess, an incomprehensible, ugly, unstructured, pointless excursion into the murkier realms of one of the most confusing screenplays of all time." Ouch.
Thankfully, Villeneuve's Dune won't be anything like the previous attempt.
"David Lynch did an adaptation in the '80s that has some very strong qualities, I mean David Lynch is one of the best filmmakers alive, I have massive respect for him," Villeneuve told Yahoo! during a Facebook Live interview, while admitting that he was still on his first draft of the screenplay. "But when I saw his adaptation I was impressed, but it was not what I had dreamed of, so I'm trying to make the adaptation of my dreams."
Lynch quickly distanced himself from his own movie upon its release. In the fallout of the movie's failure, he stated that he was never given full creative control or final cut on the movie.
"It will not have any link with the David Lynch movie," Villeneuve, who said he's been a fan of the novel since he was a teenager, said. "I'm going back to the book, and going to the images that came out when I read it."
Okay, sure, it's no 007, but a Villeneuve-led Dune could be pretty impressive. The novel is set in a distant future where the galaxy is set up as an interstellar feudal system where noble houses rule over individual planets. However, such an undertaking does not come without risk.
Blade Runner 2049 is a gorgeous masterpiece that aspires to be more than just your average sci-fi blockbuster as it grapples with serious thematic material in a cerebral and meticulous manner. It's also a huge box office flop that needed to clear $400 million to be considered a win and has grossed just $248 million, putting into question the future of the thinking blockbuster. You can see how a new version of Dune could fall into the same trap.
No word yet on when fans can expect Dune to hit theaters.