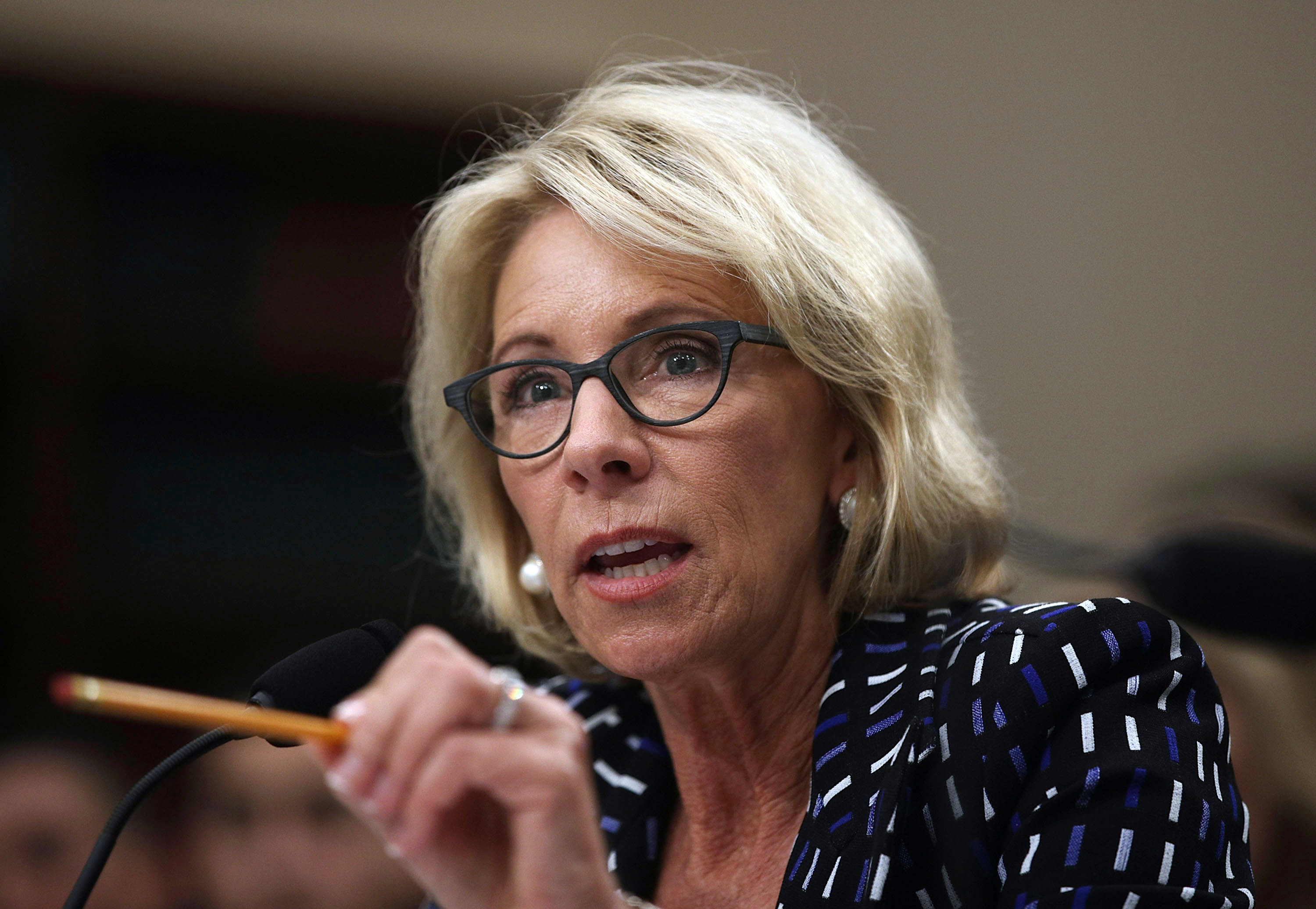 Deregulation of the banking industry and financial institutions led to the Great Recession. Similarly, the destruction of student protections designed to hold for-profit colleges accountable could set off a chain-reaction for the higher education sector, leaving taxpayers to foot the bill for such reckless behavior.
For-Profit Colleges and the Student Loan Debt Bubble
Yahoo Finance reports, "Students who attended for-profit colleges filed more than 98 percent of the requests for student loan forgiveness alleging fraud by their schools." The data, from a study by The Century Foundation, looked at data from nearly 100,000 cases of complaints about fraud.
"The study found 'a disproportionate concentration of predatory behavior among for-profit colleges,' continues the article. That raises serious concerns about the federal government's current approach to providing relief to students who have been defrauded and misled."
In a study by the National Center for Education Studies (NCES), more than half of all students at for-profit college defaulted on their student loans, a far higher number than their counterparts in public colleges and community colleges. And these problems are growing among for-profit college students.
The Government's Response? Fewer Rules for For-Profit Colleges
Despite the data, government regulators have made it easier for for-profit colleges to evade tough rules by allowing them to masquerade as non-profit colleges or as public colleges. And the problem is bipartisan.
Years ago, Obama's Education Secretary Arne Duncan and Indiana Governor Mitch Daniels allowed Purdue University to purchase Kaplan University. Also, "The deal to sell the Art Institutes, owned by the company EDMC, is much murkier, because the buyer of the troubled schools is the Dream Center, a tiny, inexperienced nonprofit," writes Molly Hensley-Clancy.
There are major concerns that for-profit colleges are actually swallowing up their "buyers" and not the other way around, widening the problem. That Kaplan is taking over Purdue and not vice-versa is the chief concern. Worse yet, such moves have the blessing of new Education Secretary Betsy DeVos.
DeVos actually hired an administration official from a for-profit college, whose institution faced lawsuits and settlement offers (upwards of $100 million) for flouting the very rules this new education official is in charge of monitoring, as The Atlantic uncovered.
In addition to having to show that students are gainfully employed as these schools claim, they also escape showing how their federal government tax dollars are spent.
After rejecting an offer to meet with defrauded students to hear their stories, DeVos then took aim at the settlements of such claims, trying to limit access to these repayment programs, as noted by The Washington Post.
When pressed for an explanation, DeVos replied, "Fraud, especially fraud committed by a school, is simply unacceptable," as described by The New York Times. "Unfortunately, last year's rule-making effort missed an opportunity to get it right. The result is a muddled process that's unfair to students and schools, and puts taxpayers on the hook for significant costs."
Actually, deregulation got Americans in this mess, and further removing rules is akin to trying to solve the Great Recession with sub-prime mortgages.
DeVos shut down a task force designed to investigate fraud and provide results to other regulating agencies, making it harder to investigate future fraud, according to Politico. Expect more student debt, more dubious practices, and more taxpayer money in bailouts.
Also, expect more lawsuits. Students defrauded by for-profit colleges have filed a lawsuit this month that also targets the educational institute, the private loan servicer, and the Education Department, as conveyed by Diverse Issues in Higher Education.
Is There a Solution?
For-profit colleges' business model and implementation have made educational units that care more about shareholders than students, leading to the disastrous outcomes.
"For-profit colleges are run like any other business; the owners and shareholders expect the school to turn a profit," write the staff at non-profitcollegesonline.com. "Although these schools strive to offer each student a quality education, for-profit colleges can't afford to bleed red ink at the end of the year. Programs that don't justify their existence will be cut so that the school can focus on courses that bring in profitable tuition fees."
Many of those who invest in for-profit colleges are doing so seeking a profit. But many are perhaps drawn to the dynamic practices and feeling the missionary zeal to help non-traditional students, something small liberal arts colleges and other private schools missed for years.
But now that non-profit colleges have caught up to for-profit colleges, executives from for-profit colleges drawn to academia for reasons other than making money can find a place for their donations to make a difference.
There's not a non-profit college out there that wouldn't like to double their student enrollment, and could have the capacity to do so, upping their faculty-to-student ratio somewhat, while remaining reasonably sized enough to still enable that personal experience. Such donations would not only be warmly received, but might also give the altruistic donor a little more clout to have an impact on the future of these schools as well.
John A. Tures is a professor of political science at LaGrange College in LaGrange, Georgia.  He can be reached at jtures@lagrange.edu. His Twitter account is JohnTures2.