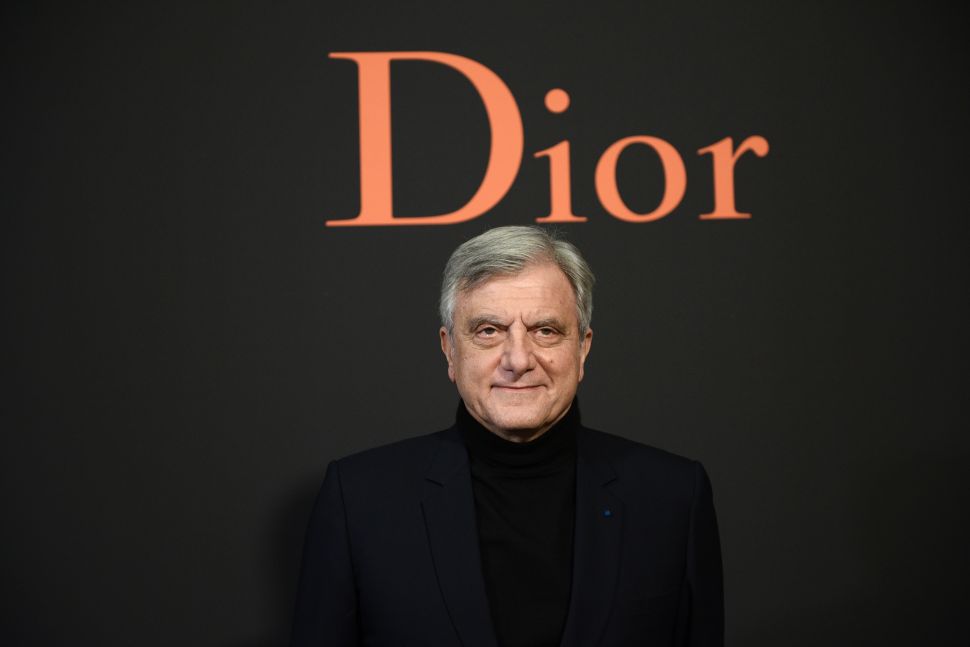 French luxury group LVMH has promoted Sidney Toledano, the long-time CEO of Christian Dior Couture, to lead LVMH Fashion Group, which umbrellas 16 fashion houses, including Dior, the company announced this morning.
In his new role, Toledano will oversee operations for Céline, Givenchy, Loewe, Pucci, Kenzo, Marc Jacobs, Rossimoda and Nicholas Kirkwood, LVMH said in a press release.
The Fashion Group is the largest business sector of LVMH, accounting for 34 percent of LVMH's total sales, as of 2016. The group's 16 fashion houses reported a combined revenue of €12.8 billion ($14.8 billion) in 2016.
Current head of the Fashion Group, Pierre-Yves Roussel, will step down after a 13-year tenure. He will serve as a special advisor to Bernard Arnault, chairman and CEO of LVMH, and assume new operational responsibilities within the LVMH Executive Committee.
Growing up in fashion-suffused Morocco, Toledano has had a passion for the fashion industry since a young age. After a detour in engineering school and working in the steel industry, he found his path when he began working for UK-based shoemaker Kickers in the 1980s.
Toledano joined Dior in 1994 and was made president and CEO in 1998. He is best known for launching the iconic Lady Dior handbag in the 1990s and navigating the public relations scandals of former design chief John Galliano.
"You cannot do anything that could put in danger the name of Dior. Protect the brand, the reputation of the brand," he told The Financial Times last year. "They used to say in the industry: location, location, location. I say people, people, people; you invest in stores, you invest in events, but investment in people is the most important."
"Sidney Toledano is the driving force behind the huge success of Christian Dior Couture across the world," LVMH CEO Arnault said in a company statement. "Over the past 25 years, he has done an outstanding job of developing the exceptional House of Christian Dior Couture and promoting its elegance and modernity through its highly talented team of designers."
Last month, LVMH reported a 12 percent revenue growth in the first nine months of 2017.
The CEO chair at Dior will be succeeded by Petro Beccari, current CEO of Fendi and a former marketing director at Louis Vuitton. LVMH hasn't announced the new CEO for Fendi yet.
All new appointments will take effect at the beginning of 2018.