It's increasingly difficult to stay on top of the art fair game, especially since roughly 200 fairs devoted to contemporary art have cropped up in the last two decades alone. Yet, since its inception 24 years ago, Turin's Artissima has been one of the leading art fairs in Italy, if not Europe as a whole. Staying hip, though, requires constant innovation, and this year's edition, which runs November 3 to 5, offers no shortage of new offerings.
Along with a brand new graphic identity, Artissima 2017 also boasts a fresh face at the helm. Under the direction of Ilaria Bonacossa—the 43-year-old artistic director of Genoa's Villa Croce Museum who was tapped for the plum Artissima role late last year—the fair will launch Disegni, a new section devoted to drawing. For its first edition, the curated section includes works by 26 artists, selected by Luís Silva and João Mourão, directors of Kunsthalle Lissabon, Lisbon. Disegni also includes a newly instituted monetary prize, which will be awarded to one of the featured artists. Its jury is made up of a fierce contingent of shrewd female art world influencers, including Claire Gilman of New York's Drawing Center, Katharine Stout, deputy director of the ICA in London and Irina Zucca Alessandrelli, curator of Milan's Ramo collection.
Additionally, this year's iteration boasts a much-needed, beefed-up digital presence and a transformed talks program drawing inspiration from the famed Piper Club discotheque of the late 1960s. It also includes an in-depth look at this history of the region's midcentury Arte Povera movement, artists of which—like Mario and Marisa Merz, Michelangelo Pistoletto, and Jennis Kounellis—have been taking major museums and auction houses by storm as over the last several years.
Observer spoke with Bonacossa just before Artissima opened to learn more about what she has in store for her first foray as the fair's director.
How does the existing historical and cultural landscape of Turin shape Artissima? 
This year marks 50 years from the birth of Arte Povera, which was born in this area in 1967. So, for Artissima 2017, we decided to investigate the city of Torino and its history and relationship to this movement. With two special projects, the fair creatively re-enacts two peculiar experiences of those years: the Piper Club Torino and the Deposito d'Arte Presente (1967–68). These are spaces of production that display the works of the then emerging Arte Povera artists, organized by Gian Enzo Sperone with the vested support from some local collectors. Artissima retrieves this format, with the Deposito d'Arte Italiana Presente, shifting it into the present time and using it as a conceptual framework for a project that absorbs the operative modes of the original. The Deposito is not really an exhibition, but a place to trigger a narration on the last 20 years of Italian art, to capture it today and understand its future developments.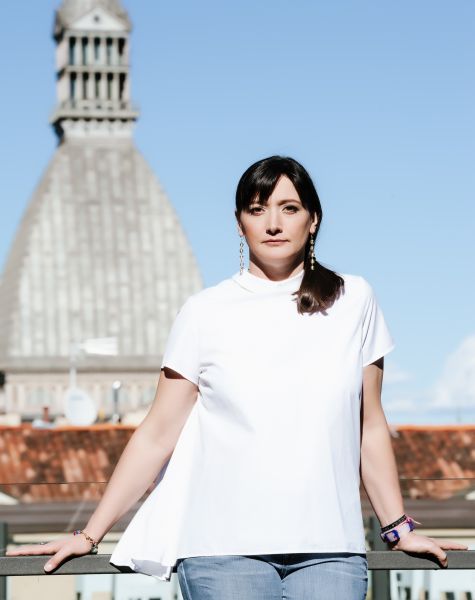 Do you think the fair has impacted the cultural offerings in the surrounding area?
Artissima is the core event of what is actually a whole month devoted to contemporary art in Torino, lasting through November. It's had such a significant impact on the city that five other peripheral art fairs have decided to open in the same days. Simultaneously, the city and its museums present important exhibitions while the whole region launches art projects and events that turn the Torino experience into something very special. In those days the city will inaugurate the 20th edition of Luci d'Artista, a project that has seen great artists such as Rebecca Horn, Barbara Kruger, Giulio Paolini, Daniel Buren or Michelangelo Pistoletto design site-specific light installations in substitute of urban Christmas light decorations.
Drawing is not a medium that receives a lot of attention in the digital age. Why institute a new program, Disegni, devoted to it?
Drawing is classical, yet still timely form of expression. The section addresses an artistic practice capable of capturing the immediacy of the creative process and the way in which thoughts materialize, suspended between the preliminary idea and the finished art-work. We started Disegni to promote the advent of a new generation of collectors who might not be so comfortable with contemporary art but love this historical medium.
In what other ways have you seen Artissima grow over the last several years that you would like to see continued under your direction?  
I think Artissima has established itself as a fair that brings the type talents who were not given enough consideration by the market and art history to the attention of collectors and critics. I want to push that further. The fair has developed a strong relationship with the local art network, becoming the key public event of the city of Torino, so it's important to me to sustain that aspect. The international group of curators and collectors has also significantly grown over the years, bringing a considerable uptick in acquisitions and sales, which is great for participating galleries.
From where do most of the participating galleries hail? 
Most of the galleries are European: 38 percent of participants are Italian, 17 percent come from France, 16 percent from the U.K., and 15 percent from Germany. A consistent number of galleries showing in the fair are Spanish and Swiss, followed [in number] by the U.S. and Austria. I believe the significant European presence is from the artists currently living and work in Europe, who are able to move from one country to the other without seeing borders as [boundaries], which is integral to their—and our—success.
Margaret Carrigan is a freelance writer and editor. She planned to go to law school but she did terribly on the LSAT, so she got a master's in art history instead. She lives in Brooklyn with her cat, who is named after Alyssa Milano's character from the early aughts CW smash hit series Charmed.