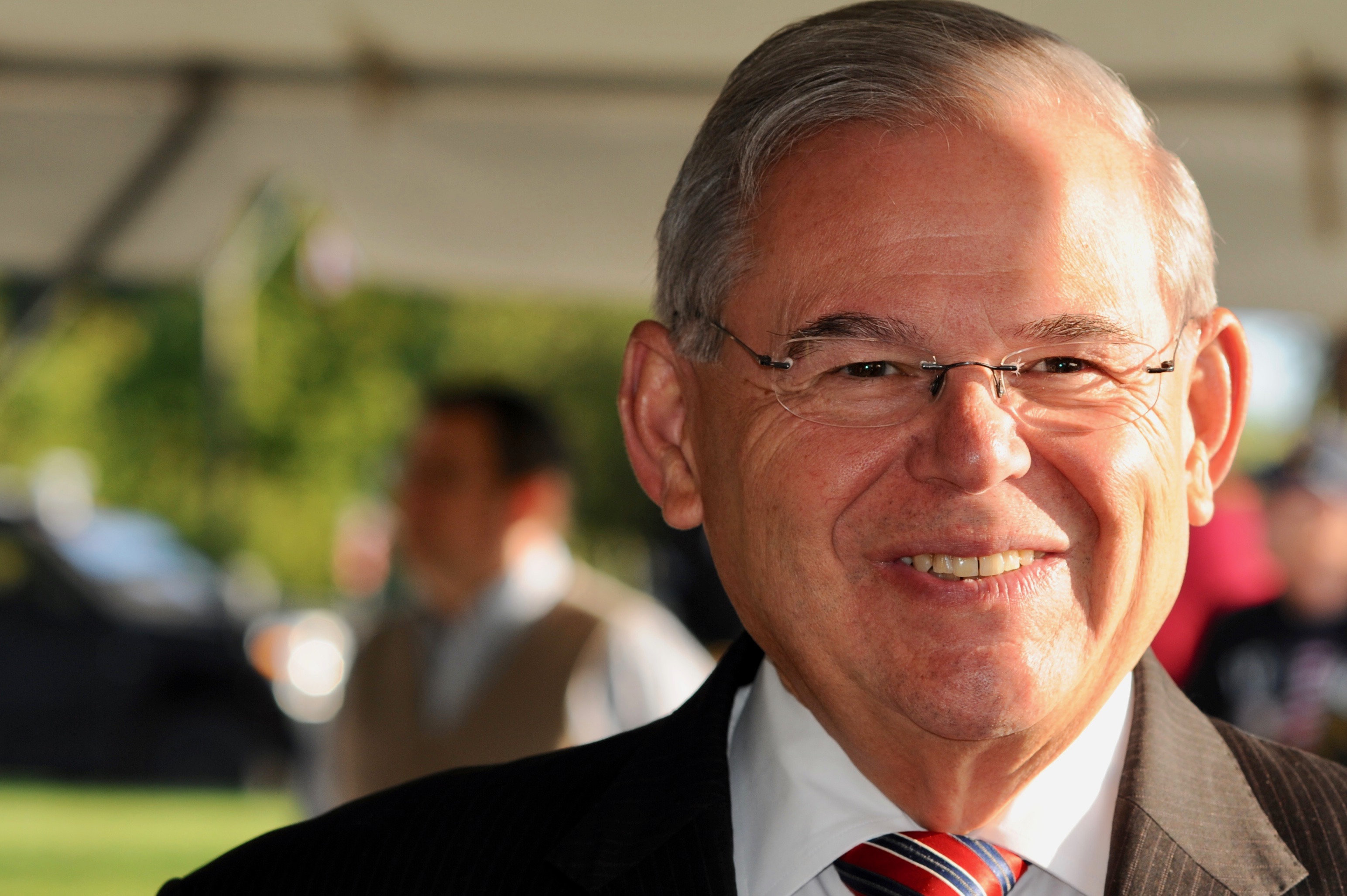 A juror dismissed from Sen. Bob Menendez's corruption trial on Thursday provided a rare and stunning glimpse into the jury's deliberations, saying she believed Menendez was not guilty and signaling trouble for the prosecution's case.
"I don't think he did anything wrong," Evelyn Arroyo-Maultsby told reporters outside of the federal courthouse in Newark.
She said that, had she remained on the jury, she would have pushed for Menendez to be found "not guilty on every charge." Prosecutors allege that Menendez took gifts and bribes from co-defendant Salomon Melgen, a wealthy political donor, in exchange for political favors. Menendez and Melgen have maintained that they are close friends and that their actions did not violate bribery laws.
"What I saw in the courtroom was that he was not guilty of all counts; so was Dr. Melgen," Arroyo-Maultsby said. "They are friends. And if my friend, if I was rich and I had a lot of money and if I want to take my friend somewhere, why can't I?"
Menendez's campaign quickly blasted out a news report about the juror's remarks to media contacts.
Arroyo-Maultsby was excused from the jury after a week of deliberations because she had a vacation planned. Judge William Walls had promised that she could be excused if jury deliberations did not conclude by the end of the week. An alternate juror will take her place, and the deliberations will begin from scratch.
Arroyo-Maultsby said she got emotional when her time on the jury ended, and said she pushed other jurors to tell Walls "how we feel."
Arroyo-Maultsby took issue with the prosecution's case, which was mounted by the Justice Department's Public Integrity Section.
"I feel like the government was very corrupted, not that Menendez was," she said. "That they were, to me, railroading him. This is how I feel."
She continued: "When they said that it was going to be conspiracy, that they planned this, that's to me, I don't see that. Planning that, no, I don't see that. That's a friendship."
Arroyo-Maultsby also alluded to the possibility of a hung jury, noting that at least one juror was adamant about the senator's guilt while several others agreed with her about the senator's innocence.
"The majority is still saying not guilty," she said. "We have someone in there that … don't want to hear it, saying he is guilty."
The trial will enter its 10th week on Monday.