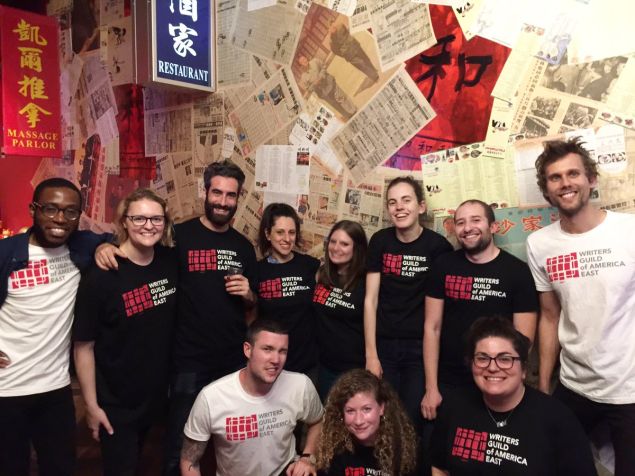 DNAinfo and Gothamist are shutting down a week after employees at the New York branches of each site voted to unionize.
Joe Ricketts, the owner of both sites, made the announcement at 5 PM today. The Gothamist URL now leads to an error message, while every DNAinfo URL redirects to a note from Ricketts explaining his decision.
"These were stories that weren't getting told, and because I believe people care deeply about the things that happen where they live and work, I thought we could build a large and loyal audience," Ricketts, who founded the site in 2009, wrote.
DNAinfo and Gothamist each had impressive traffic, especially after they merged in March. The two sites averaged a combined 15 million site visits per month, and they had over two million fans across social channels.
But Ricketts revealed that despite the staff's best efforts, Gothamist and DNAinfo were not profitable businesses, necessitating the shutdown.
"I'm hopeful that in time, someone will crack the code on a business that can support exceptional neighborhood storytelling, for I believe telling those stories remains essential," Ricketts, who is worth $2.1 billion, concluded.
Outside of New York, DNAinfo and Gothamist ran bureaus in Chicago, Los Angeles, San Francisco and Washington. All 115 journalists who worked for the sites around the country have been laid off. Each staffer will get three months of paid administrative leave and four weeks of severance.
Twitter immediately filled up with suggestions about how reporters could recover their work. Some people suggested the wayback machine, while Mayor Bill de Blasio's press office offered to send reporters their clips archived in emails.
A spokesperson for DNAinfo said it would be preserving all stories from both sites, and the company will address the details of that preservation "in the coming weeks." No specific timeline was put forth.
The recent unionization vote also played a role in the decision to close the company. A spokesperson for DNAinfo told The New York Times it would be a "competitive obstacle."
Ricketts, a prominent Republican donor, is flagrantly anti-union. He once wrote that "unions promote a corrosive us-against-them dynamic that destroys the esprit de corps businesses need to succeed."
Noah Hurowitz, a former DNAinfo reporter, said he and all staffers were "devastated" by the news.
"This is going to cause irreparable harm to news coverage in New York City," he said. "Countless stories are not gonna be told and countless crooks are gonna get away with it."
But Hurowitz also said the staff has "no regrets."
"We did the right thing and we stood tall," he said. "The victims of collective punishment are never to blame for what the rich and powerful do to them."