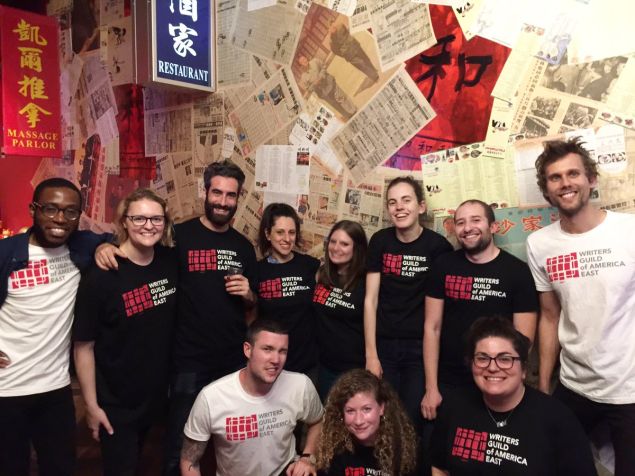 UPDATE: The DNAinfo and Gothamist websites, complete with their full archives, came back online shortly after 2 PM today.
In the aftermath of billionaire Joe Ricketts' decision to shut down local news sites DNAinfo and Gothamist last night, one question was asked on social media above all others: "Where do we go from here?"
Twitter was filled with eulogies for both sites, even from politicians who didn't always agree with their reporting.
The biggest question in the journalistic community was how DNAinfo and Gothamist reporters would be able to recover all of their lost work after the sites shut down. And as the initial shock died down, the answer to that question became clearer.
Twitter immediately filled up with suggestions about how reporters could recover their work. Some people suggested the wayback machine, while Mayor Bill de Blasio's press office offered to send reporters their clips archived in emails.
A spokesperson for DNAinfo said it would be preserving all stories from both sites, and the company will address the details of that preservation "in the coming weeks." But no specific timeline was put forth.
Not everyone on social media was helpful, however—this morning an account called Gothamist in Exile appeared on Twitter. The account's first tweet was an invitation for laid-off staffers to come to Brooklyn today to build their own news site.
But no former DNAinfo or Gothamist staffers follow the site. And former DNAinfo staffer Danielle Tcholakian confirmed on Twitter that none of them were involved.
The Exile effort appears to be the brainchild of writer and photojournalist JB Nicholas. Last night he tweeted this:
He also shared the message on Instagram with the caption, "Swing by the space today! Follow us on Twitter @GothamistLives."
There was some speculation that the alt-right might be involved with the Exile account as a vendetta against fake news, but it seems to be a solo effort by Nicholas. The Observer sent an email to the address listed on Gothamist in Exile's Twitter account, but did not receive a response.
The actual laid-off DNAinfo and Gothamist journalists are still picking up the pieces. Rachel Holliday Smith, a former DNAinfo reporter who covered Brooklyn, appeared on WNYC's Brian Lehrer Show this morning and said the editorial team expected retaliation after they voted to unionize last week—Ricketts is openly anti-union.
"From the beginning we thought this might be an outcome," Smith said. "I wasn't entirely surprised he followed through with his threat. But we don't regret doing it."
In a letter to staff last night, Ricketts wrote that the sites' lack of profitability was the main reason for the shutdown. Smith said that while Gothamist actually made money, DNAinfo, which focused on police precincts and community board meetings, did not.
"Real reporting is expensive," she said. "People who do real reporting need to have a voice in this industry."
Smith said the reporters' union, Writers Guild of America East, had been in touch with them and was ready to help them get their work back.
"We're ready to go to the table with Mr. Ricketts so we can exit in a reasonable way," she said.
Lehrer brought up the irony that Ricketts, a conservative Republican who donated to President Donald Trump's election campaign, bankrolled a site that Trump would call "an enemy of the people."
"He never got involved in editorial decision making," Smith explained. "He really likes neighborhoods and local news. That makes it all the more surprising that he shut us down."
The worst part of the shutdown is the effect it will have on the neighborhoods DNAinfo and Gothamist covered, according to Smith.
"There are communities that now do not have any full time coverage as a result of this, which makes me incredibly sad," she said.