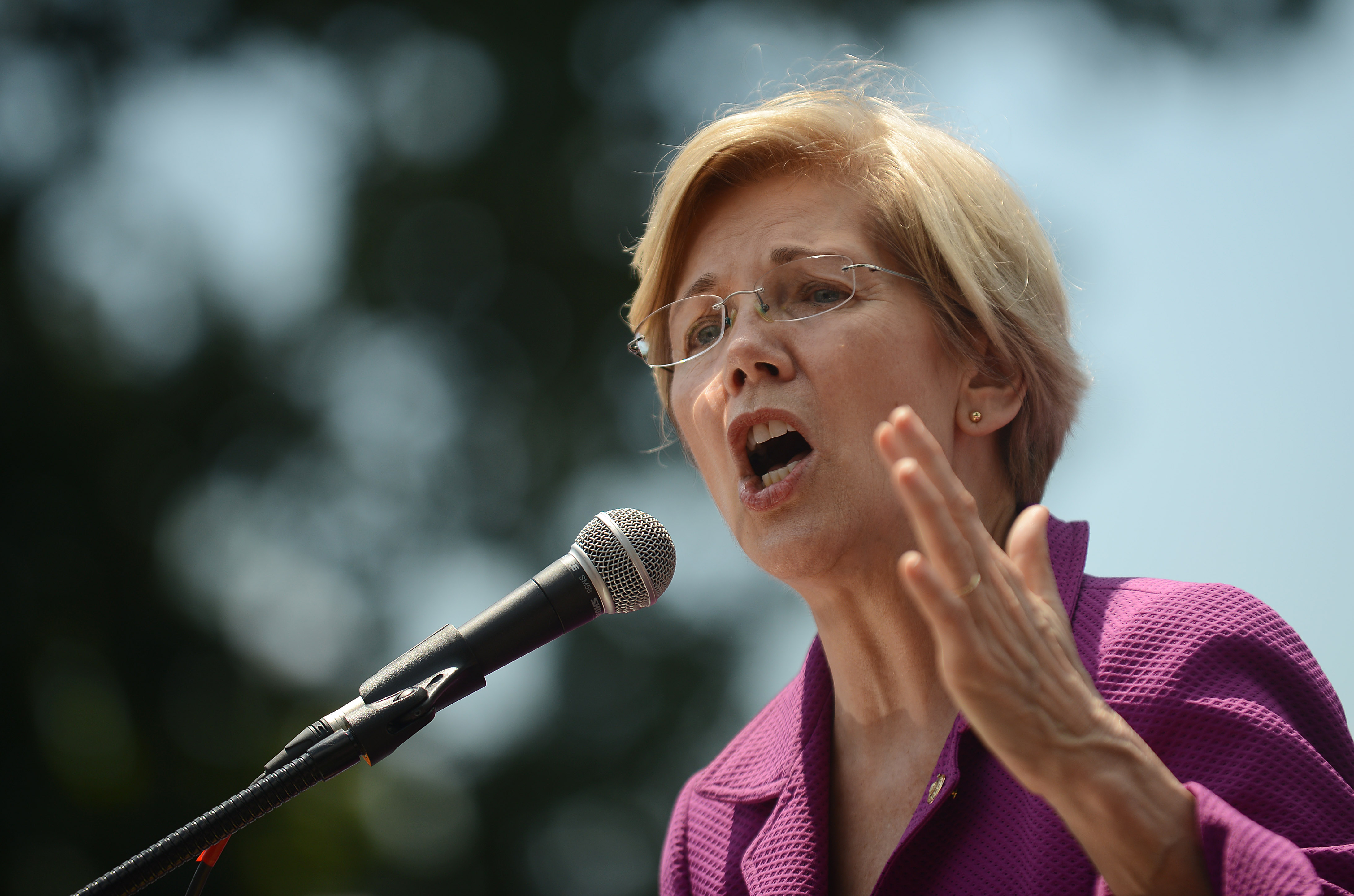 I'm originally from Massachusetts and think Sen. Elizabeth Warren is a political hack who embarrasses the Commonwealth. When Trump called her "Pocahontas," I thought it was funny because she has previously falsely claimed that she has Native American heritage. Nevertheless, the left never misses an opportunity to call Trump a racist.
I worked for Sen. Rand Paul and a number of other Republican Senators, and that may color my view of Warren. I deeply respect Democratic Senators who try to make the world a better place, but Warren isn't doing anything other than setting herself up to run against Trump for president in 2020.
When I worked in the Senate, I did not see Warren fight the Obama administration when she disagreed, nor did I see her do anything other than pontificate like a professor on the issues of the day. Sarah Himms wrote a piece for The Atlantic on May 26, 2015 in which she quoted a Warren critic as saying, "She's both at the same time highly ineffective and influential—and I know that sounds inconsistent but it's not. She has no legislative accomplishment other than to derail a few [nominees], which is easy to do. But to her credit, she is highly influential."
Himms cited Warren's fight against the CRomnibus in 2014 over changes to the Dodd-Frank financial regulatory bill that spawned the Consumer Financial Protection Bureau (CFPB) as evidence of her being effective, but I remember that fight well and it is proof that Warren is ineffectual. Himms wrote, "But perhaps more significantly, Warren displayed a restraint that has kept her, largely, in the good graces of her colleagues. Unlike Cruz and Sen. Mike Lee, to whom she often is compared, Warren made her opinion known and then allowed her colleagues to vote as they saw fit. Cruz and Lee, meanwhile, threatened to tank the whole funding package and kept their colleagues in Washington for a few late-night and weekend sessions ahead of their holiday recess." Himms conceded that "Warren's restraint may have lost her the battle," but I don't think Warren actually wanted to win. Unlike Sens. Lee and Cruz who fought hard to defund Obamacare, Warren hardly fought at all. Her's was a fake fight, failure theater, so that she could make others believe she was willing to fight her own party.
I don't think Trump is a racist for making fun of Warren's cultural appropriation of Native American heritage. One could make a strong case that, if Warren is not a native person, her act of claiming that heritage is a racist act. Of course, the left would never label her a racist for falsely claiming to be Native American, because liberal Democrats are immune from being called racists.
America was dumbfounded when then-NAACP President Rachel Dolezal falsely claimed to be African-American to forward her career. It seemed ridiculous to falsely claim minority status. The same can be said of Warren if she used her false claim of Native American heritage to forward her career—until she was caught.
Warren claimed during a debate against Sen. Scott Brown in 2012 that her father's family didn't want her parents to marry because her mother was "part Delaware and part Cherokee." In another debate Brown argued that Warren changed her racial designation at different stages of her career when it helped her. Indeed, it is damning that Warren claimed Native American heritage at some points but not at others. Therefore, making fun of Warren for her false claims of being a Native American is 100 percent appropriate and not racist.
The left has called every Republican under the sun a racist at some point this year. I can't remember the last time I watched CNN or MSNBC where somebody didn't call Trump, his staff, or his voters racist.
Trump's joke about Warren was not racist, yet the left and Republican Never-Trump movement can't let an opportunity to take a cheap shot at Trump pass.
Brian Darling is the president and founder of Liberty Government Affairs, a government affairs and public relations firm in Washington, D.C. He is former Counsel and Sr. Communications Director for Sen. Rand Paul (R-KY). Follow him on Twitter @BrianHDarling